Time and Place – Kyle Curtis and Shawnee Cave Amphitheatre
Posted on October 5, 2021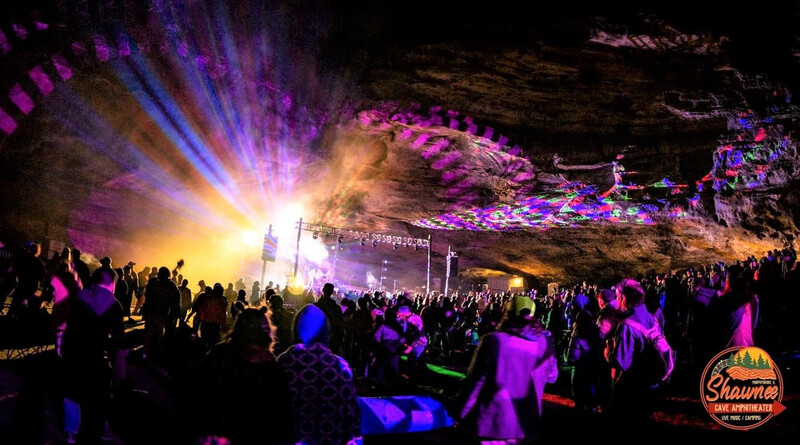 There is a magical feeling that every designer hopes to create when working an outdoor show. It arises when the stage and its surroundings are woven into a single all-encompassing experience that not only connects fans to the performance on stage, but also to the natural beauty all around them.
Some venues make achieving this special feeling easier than others. Then there is Shawnee Cave Amphitheatre, a stunning rock formation tucked away in 60 pristine acres of creeks and winding paths.
The stage at this remarkable venue is at the edge of a 300-foot wide cave wall at the base of a 100-foot high sandstone cliff. With its breathtaking natural beauty, this outdoor concert site, located about 100 miles from St. Louis, presents designers with a fertile canvas on which to create an unforgettable immersive experience.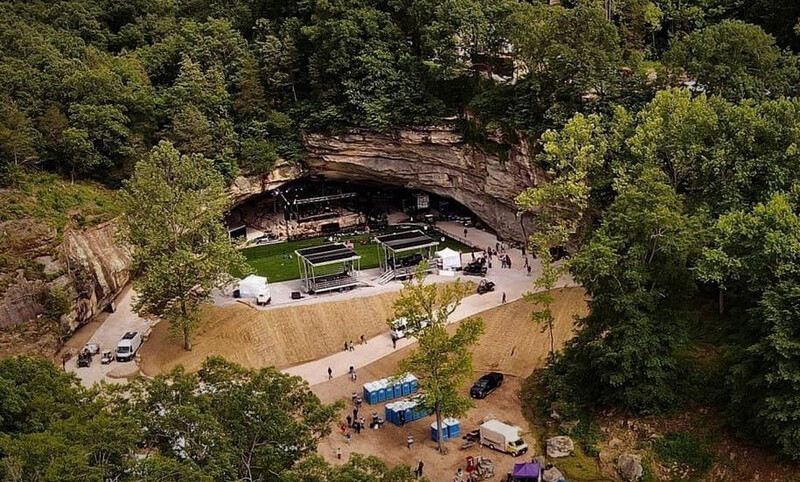 Kyle Curtis took full advantage of this opportunity when he lit the opening event at Shawnee Cave Amphitheatre during Memorial Day weekend 2021. Curtis' show actually marked a "reopening" of sorts, as the site hosted live music for many years until it closed about a decade ago.
Of course, LDs back then didn't have the advantage of working with all the creative tools that are available to designers today. Curtis spoke to us about what makes this natural gift of a venue so special.
What were your first impressions of Shawnee Cave as a non-lighting visitor and as a designer?
"Visiting the site was absolutely amazing. The site is totally hidden back in the woods, and there is only a small gravel path down into the cave area. As a designer I saw a massive canvas that we could paint with color and texture. The creative possibilities in the space were limitless."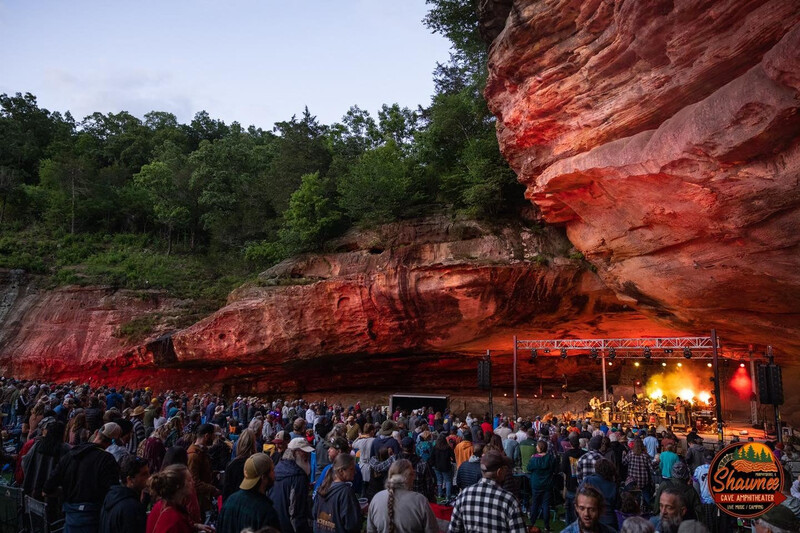 From a designer's perspective what's the best thing about lighting a show at the site?
"The sheer scale of the rocks and the proximity to the audience. It is really an immersive environment, which you rarely get in an outdoor venue."
Does working at a site like this change the way you approach a design?
"You have to plan your looks and changes with more finesse. Since the environment envelopes the audience, any changes are immediately felt by the audience. This can be a good thing when timed right, or a bad thing if not."
The cave is beautiful, but were there a lot of challenges working at such a unique site?
"It was a actually a very easy site to work at. The venue's builders have power readily available in key locations. Conduits ran for FOH snakes. All access around the stage and audience area is concrete and easy to move gear around. One challenge is that there isn't really a center line to the venue and or stage. You have to be creative in your placement of fixtures to ensure a good look from the audience area and programming location."
Has the experience of working there influence your development as a designer?
"It really caused me to appreciate the natural world that exists around us and how we can light it to expand our canvas beyond the stage. The venue with its natural textures of the rocks really makes a traditional venue boring."
So, in one word, how would you describe the site?
"Mesmerizing."