Storytelling in Light
Posted on June 1, 2021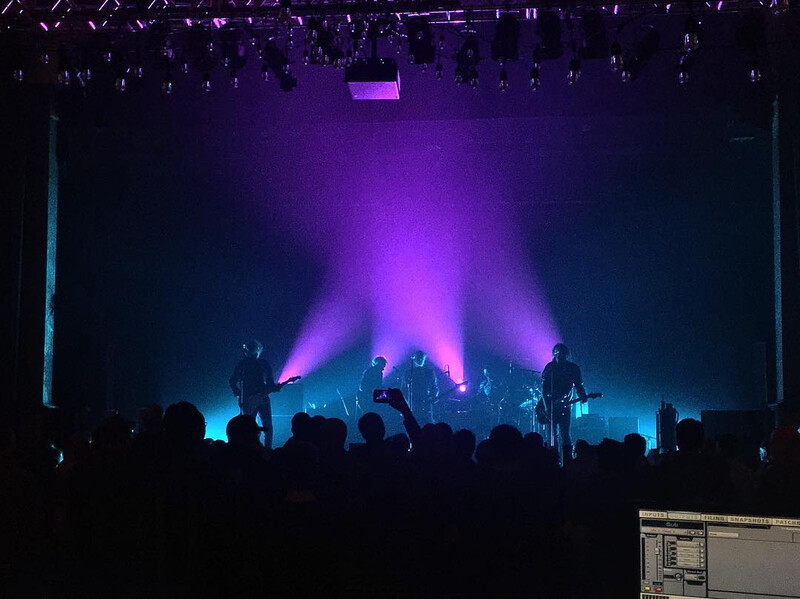 There is a story to be told every time someone walks on a stage – and we aren't referring only to theatrical productions either! Concerts, comedy routines, talking presentations and lectures, all need to involve an unfolding narrative, it they are to engage the audience on the deepest level. Lighting should contribute to the telling of these stories, which is precisely what it does in the hands of Bryan and Rebecca Hairston, the husband-wife team behind Hairston Touring Productions.
Drawing on their backgrounds in theatre and dance, the Hairstons don't confine themselves merely to illuminating their clients and creating effects to wow audiences, they also use lighting as a narrative tool, having it work to endow the overall theme of a show with an added dimension that joins the action on stage.
Impressed with the way they've skillfully used negative space and various light angles to enhance the flow of shows for a diverse range of clients from the comedic Rhett and Link, and Straight Up With Stassi Live, to alternate rockers like The Church, we caught up with them to discuss the story telling power of light.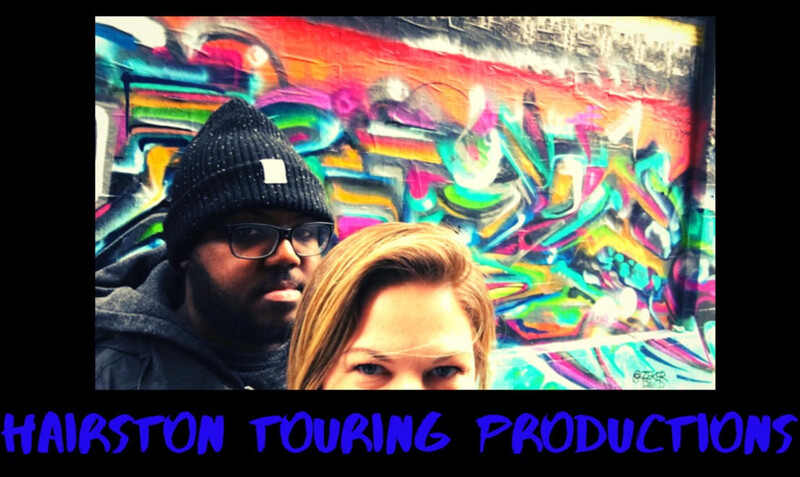 You've made effective use of lighting to create a narrative for clients. How do you weave lighting into the unfolding of a client's story?
"We always start with a conversation with the artists; getting as much direction from them as possible. We don't necessarily think in terms of rising action, climax, or resolution. We think more overarching themes than linear transitions from act to act. We try to translate into light the objective or story of the artist."
You often use a lot of shadows and dark spaces to create that sense of intimacy when lighting shows. Can you tell us what role shadows play in your designs?
'We both started out designing for theater and dance. That background brings depth to our designs, by using negative space and texture, in ways that are unexpected to our current audiences. The audience experience is incredibly important to us. Forcing a closer perspective on them, by using negative space for instance, helps us make the story and artist feel more tangible to them."
So, is it accurate to say that you incorporate a lot of theatrical elements in your designs, even when you're lighting concerts? 
"We try not to stick to one genre of lighting for a show. We pull from different performance art histories or recognizable pop culture lighting moments and incorporate those elements that we feel are relatable to the current project."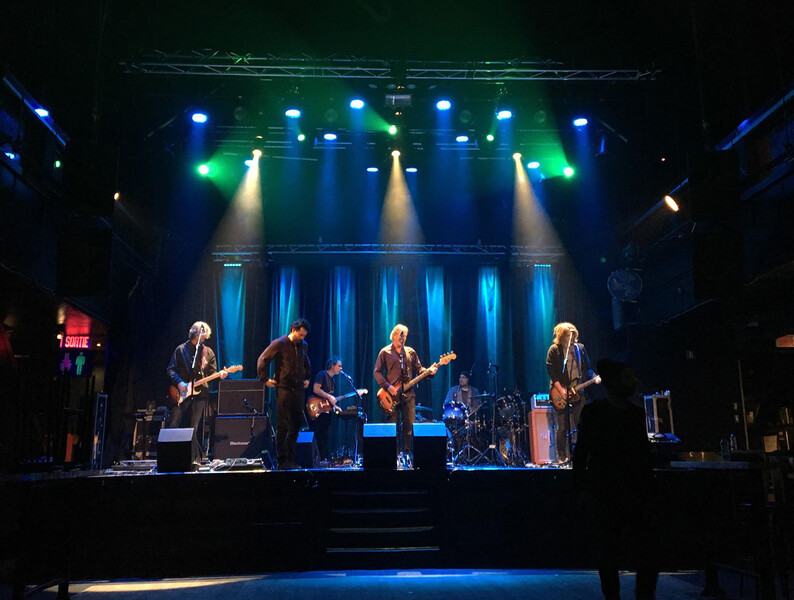 How would you describe the way you use gobo patterns to create texture on stage?
Does this add to the sense of intimacy? "Right now, our projects are requiring a more realistic design. Lighting without texture can sometimes feel inauthentic or sterile. So, we are using texture to create a more familiar and comfortable atmosphere."
What role do back lighting and side lighting play in your design?
"We usually start with traditional (back, front, side, etc.) angles and layer in secondary angles — ¾ back, super high sides, up, kickers — that evoke specific moods. We play with level balance between them for individual moments to be more powerful and quickly communicate to an audience a distinct feeling."
Even in your work for bands like The Church, you seem to avoid the over-use of wildly moving fixtures in favor of having light carve out space. What role do movers play in your designs?
"In general, we lean more towards dramatic sweeps or color shifts than we do quick moves or intense flashing. When lighting for the Church, it wouldn't have made sense to have lots of quick movements. Their music is more psychedelic, giving us the space to use our moving lights more as chisels, revealing only what we want the audience to focus on throughout each song."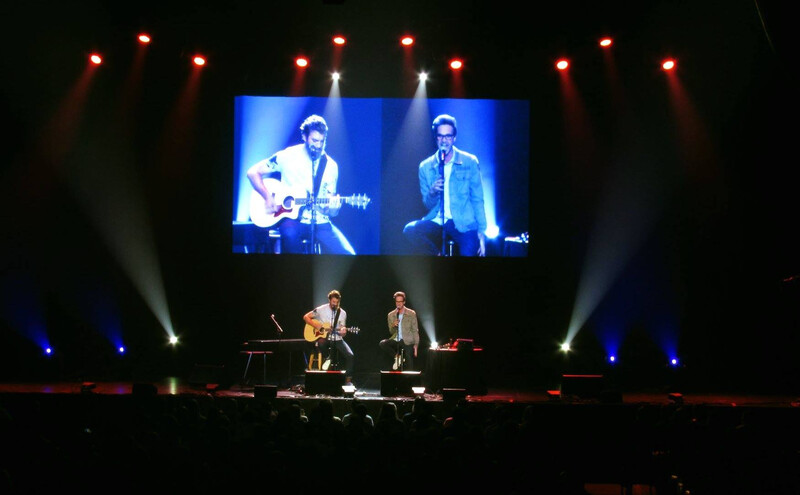 With Rhett and Link you kept the focus on the two performers themselves, even when they were in front of a large video wall. How did you make them pop? against that wall?
"When it comes to video walls, we use a lot of shaping and key lighting to pull the artist away from that show element."
On the subject of video walls, when you have a large one on the stage does it make it harder to create a sense of storytelling intimacy?
"Yes. The obvious challenge being a higher light output on stage and in a way that draws the focus away from the artist. And the added challenge of IMAG. We have to make sure that the intimacy we are creating on the stage translates well, which can be a challenge with a large wall. However, creating this feeling is at the heart of design."