Tungsten's Subtle Power
Posted on August 3, 2021

Tungsten made its first appearance in an electric lamp in 1903. The grayish, white element has been captivating people with its warm, engaging glow ever since. Even as old school filament fixtures have been largely replaced by more efficient LED units, simulated tungsten-like looks are prominently featured in lighting designs.
Julien Reux, of Black Lantern Creative has deftly used high-output LED fixtures to weave classic tungsten looks into designs for a wide range of clients including Tori Kelly for her appearance on The Late Show With James Corden, The Wallows, Breathe Carolina, and the late Tom Petty's bandmate Mike Campbell.
Pushing his tungsten-style effects in multiple directions, Reux has used them in a variety of ways, including as haunting backlights on livestreams, for ambience at historic venues like The Troubadour in Los Angles, and to create geometric patterns on stage.
In the latter case the shapes he devises with his lights are not sharp, crisply edged patterns, but rather more like glowing, evocative forms, suggestive outlines that embody both past and present in their warm light. It is the kind of mood that seems to be made for tungsten.
Have you ever used a real old school tungsten fixture, or is your work always with LED fixtures that simulate a tungsten-style effect?
"Absolutely! I started out in theatre before I made the transition to live music. The venues I had worked at had many tungsten pars in house, so I always ended up using those for my primary look."
Nowadays you are using tungsten style lighting for a wide range of artists, but is there any genre of music where you feel tungsten looks wouldn't be the best to go with?
"Literally any genre works great with tungsten. I think that tungsten looks gives the designer a wide advantage when mixing with other colors, which can set any emotion for music."
Are there any colors that play off best against the warm white tungsten look?
"My favorites are Cyan and Purple. That's a personal preference."
Any that play off worst?
"I personally didn't use yellow with tungsten too much."
During the pandemic you have used tungsten looks on a lot of livestream, television and video production projects. Are there any special challenges key lighting the talent when you use tungsten?
"Dialing in the right color temperature in combination with warm tungsten is the most challenging part."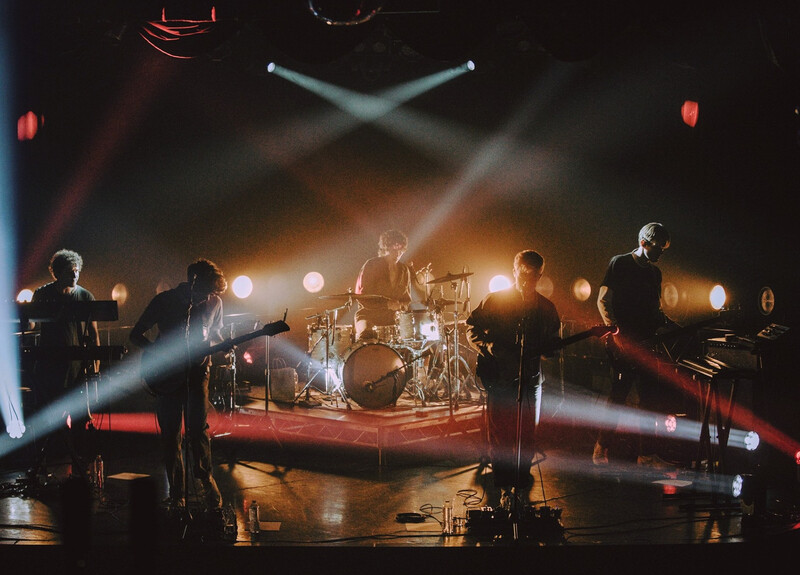 When you do a project like the RYNX Tour, which was very high tech without tungsten effects do you approach design differently?
"It really depends on the creative concept for me. For RYNX, we focused on a very neo futuristic color palette, so I prioritized lots of neon colors. But if there was an unlimited budget, I would have brought it some tungsten for sure."
You used tungsten on video shoots. Do you incorporate it into your key lighting?
"Yes, especially when there is flare coming from my tungsten key lights with a little haze. By doing this, I give the room more depth."
Can you over-use tungsten looks?
"I think you can overuse any color in general, though it really depends on the creative concept and design. I do think that full intensity on tungsten for longer periods of time doesn't do much justice."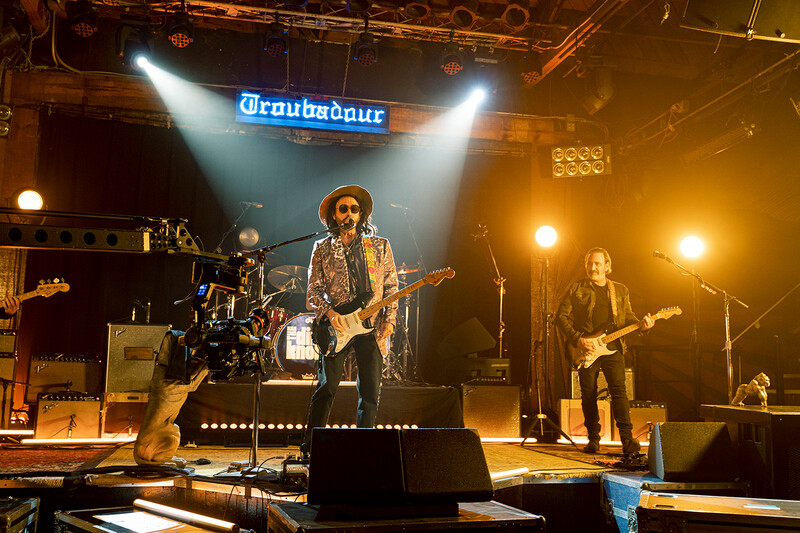 You have made great use of the tungsten look. Why do you like it so much?
"Something about this particular color has made such an impact in the lighting design community. There are definitely more obsessive tungsten LDs out there than me! It's really funny because some of the creative directors I collaborate with will have a "stuck" or "hmmm" moment when they try to describe what they would like to see during the design process. Most of the time I would combine or dual tone with CTO and they'll all of a sudden bounce back and say 'Yes, that!' Truthfully, I really enjoy it because it's subtle yet striking at the same time"