Tristan Mouget and DON'T GIVE UP Help Cabaret Du Bout Des Près Sparkle With CHAUVET Professional
Posted on May 25, 2022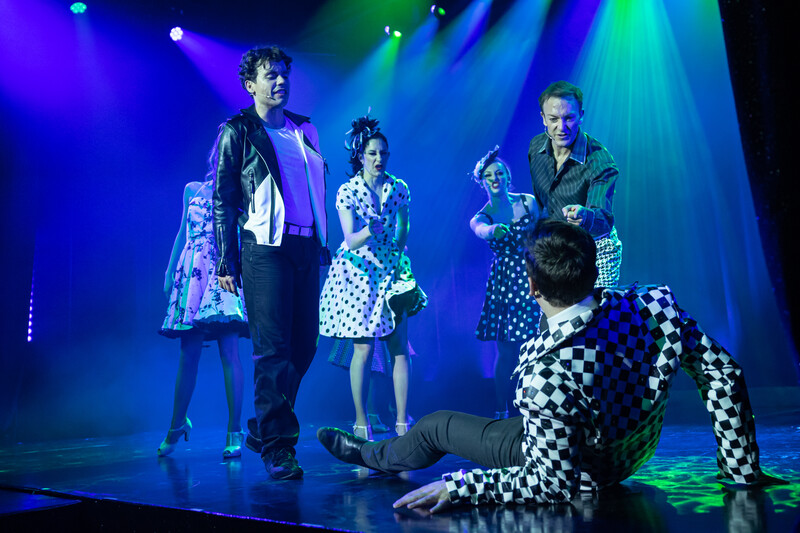 PARIS – Words like "magical" and "enchanting" come up often when travel and entertainment writers, not to mention food critics, describe their experiences at Cabaret Du Bout Des Près. Anyone who's ever visited this pastorally beautiful 17-hectare site in the Chevreuse Valley would readily agree.
Although it's located only 30 minutes from Paris on a "farm at the end of the meadows," as its website proclaims, Cabaret Du Bout Des Près transports visitors to another world, beyond the reach of the hustle and bustle of the city, where they can enjoy rustic French cuisine and fine wines in a relaxed setting, while taking in music and dance productions that represent the best of France's can-can tradition.
The original stone walls and exposed beams of the converted 17th-century stable where the cabaret revues are performed take guests back to an earlier, simpler era while also providing an evocative backdrop to the contemporary and ebullient shows, making the experience at Cabaret Du Bout Des Près all the more memorable.
Enhancing the visual impact of this setting and providing the production teams behind the shows with broader and more powerful creative options is a new lighting system designed and installed by Tristan Mouget of DON'T GIVE UP that features a collection of over 60 CHAUVET Professional fixtures.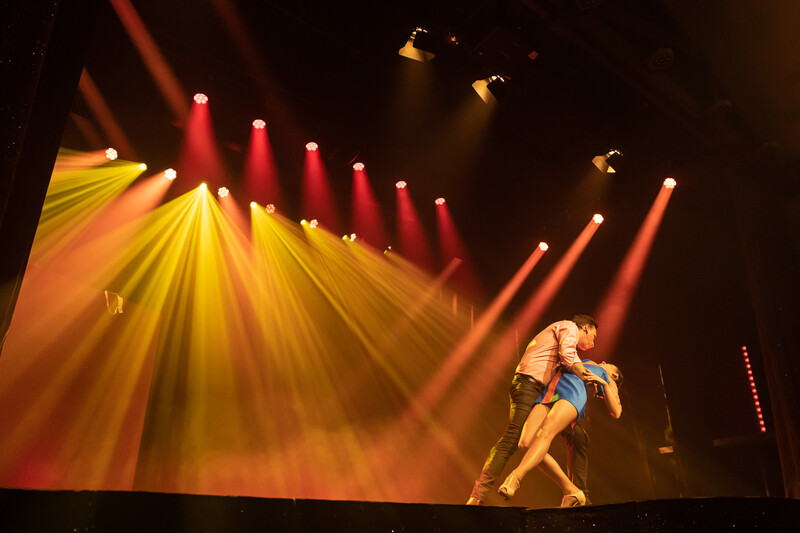 Given that Cabaret Du Bout Des Près, employs professional singers, dancers, and actors, in addition to creating its own choreography and costumes, the DONT GIVE UP team was intent on outfitting this performance space with high quality LED theatrical lighting that offered realistic color mixing and sharp focus, as well as quick, smooth movements.
These criteria led to the selection of the CHAUVET Professional units. "Regarding the products we installed at the venue, Chauvet was the choice," said Mouget. "The company is global, their products' color mixing is excellent, and their pricing is fair."
A collection of 30 Rogue R1 BeamWash fixtures plays a key role in the new lighting rig. Mouget notes that the wide zoom range (3.4° to 67.7) of this 40-watt RGBW fixture gives designers more flexibility to create a wide array of looks, something that is critically important to supporting the venue's diverse range of entertainment offerings.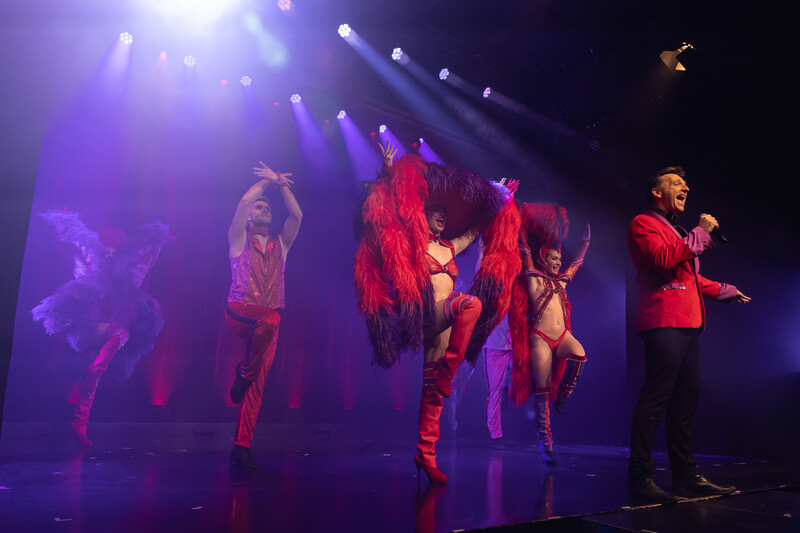 The color rendering capabilities of the Rogue units are also heavily relied on at Cabaret Du Bout Des Près, given that its bright and airy productions call for bold and vibrant palettes, often accented by dramatic changes in hues and intensity levels. Thanks to the compact size of the units, the team can locate them in a wide range of positions, which helps them accentuate performances with many different light angles.
Another compact fixture, the Ovation Cyc 1FC, contributes to the rainbow of looks that enliven the venue's stage. The sleek design of this linear unit allows it to be positioned discreetly so as not to distract from the productions that it is enlivening with color.
Added color is provided by the new rig's 14 COLORado Q-15 units, while a collection of 11 Maverick Force S Spot, 3 Maverick Profiles, and one Force 1 Spot deliver punch for the peak, exciting points in shows at Cabaret Du Bout Des Près.
These fixtures are kept to good use, as there are many such "highlight moments" on stage during these freewheeling cabaret shows. The chance to enjoy such performances, plus a magnificent menu, has many people talking about the "farm at the end of the meadow." And now, they can enjoy both the dining and entertainment under lights that are as vibrant and engaging as this remarkable venue.
# # #