The Power of Partnering
Posted on June 2, 2020

In times of crisis, there is strength in numbers. Joining forces with another organization can help get a livestream project off the ground and build valuable long-term relationships for your business. A pair of production houses on opposite sides of the world demonstrated this recently.
In Australia, Harry the Hirer teamed up with the Hand Shake Agency and the governments of Victoria and New South Wales to produce "Delivered Live," a weekly 2.5-hour livestream show that highlights performances by local bands and offers tips from mental health professionals on dealing with the stress caused by the COVID-19 lockdown.
Over 9,000 miles away in the Chicago area, Juan O-Campo, owner of High Frequency Productions, joined forces with the Windy City's Wub Life Entertainment, a producer of EDM shows to create "Wub Step," a three-hour weekly livestream featuring area house DJs.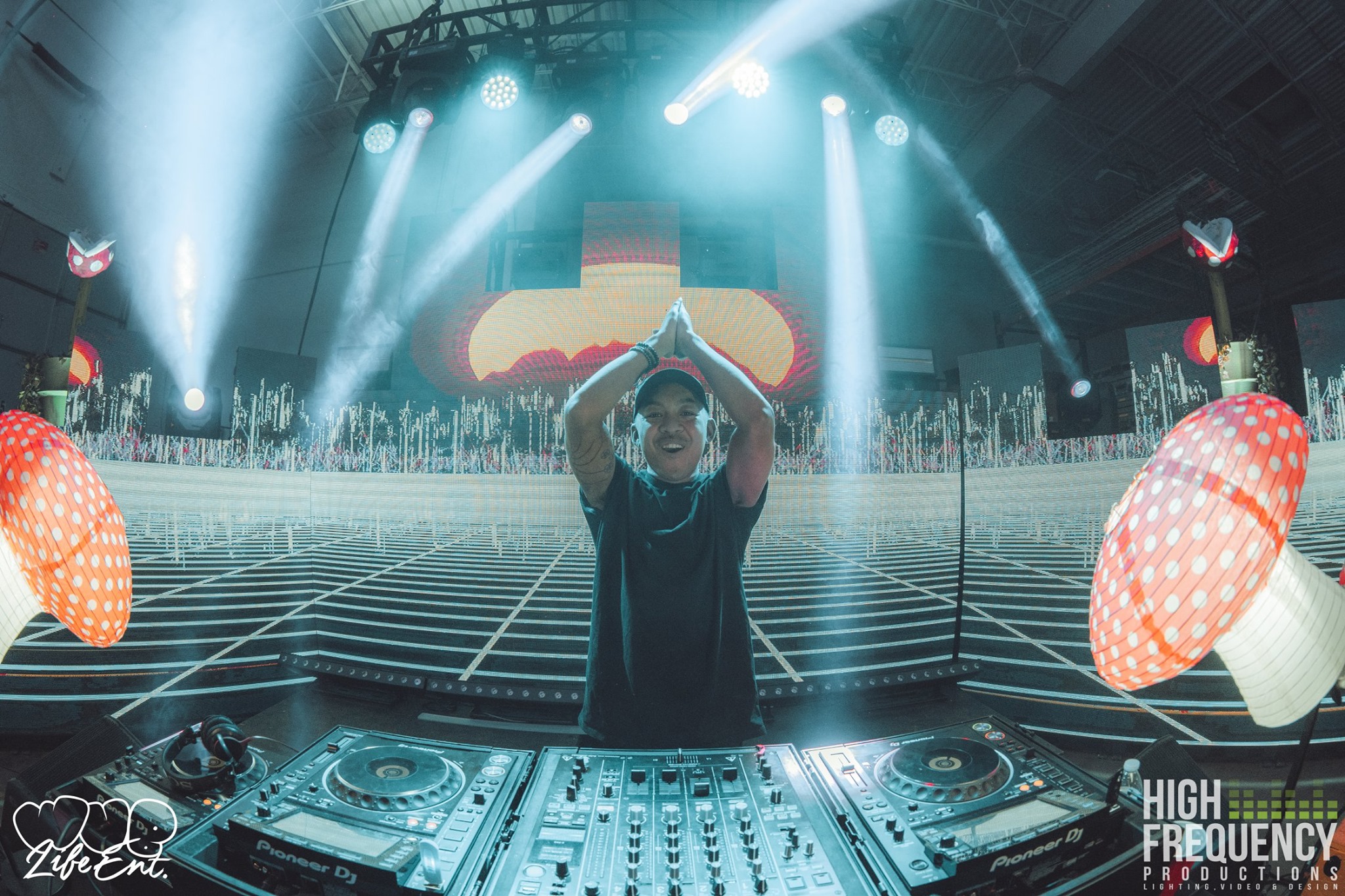 In both cases, the sum was greater than all of its parts, resulting in lively entertainment on a regular basis that, in the case of Delivered Live, is providing much needed wages for technicians and crews. Here are brief recaps of their stories:
In Australia
With live switching between studios almost 900 kilometers apart, tight bands, razor sharp witty comics, and full production visuals, "Delivered Live" has, in many ways, the look and feel of a television entertainment special. But the Saturday night broadcast, can't be seen on Nine, Foxtel or any of Australia's other networks, it comes to viewers via a YouTube, Facebook and Zoom livestream from "studios" created in Harry The Hirer warehouses in Melbourne and Sydney.
Viewing is free, but people are encouraged to "buy" virtual tickets, which are equal to the price of admission to a comparable live gig. People who pony up for those V-tickets certainly can be assured of getting their money's worth. Aside from the top flight music and comedy, viewers are also treated to an engaging Marcus Pugh designed lightshow that features CHAUVET Professional Maverick MK2 Profile and Ovation E-910FC fixtures that Harry The Hirer purchased from Showtools International.
"We feel it's very important to provide a great viewing experience to encourage the sale of the virtual tickets," said Pugh, who notes that the money raised from the sale of these tickets goes to the on-stage talent and production crew of the Delivered Live broadcast, with another share going each week to a different live venue and touring road crew that have been impacted by the COVID-19 lockdown.
"The people involved in each show, vote on the venue and road crew who will receive the 'outsider's share' of the money the livestream makes," explained Pugh. "We want to help as many people as we can. Toward this end, we also have mental health experts giving advice each show in a way that is informative, but also easy to watch."
For social distancing sake, the number of people in the 250 square meter studio at any one time is limited to 10. Tape and LED tubes are used to mark off the stage so band members don't get within 1.5 meters of one another. All equipment is sanitized and temperatures are taken before anyone is allowed into the studio. "We worked closely with the government to ensure safety," said Pugh. "We take this virus very seriously."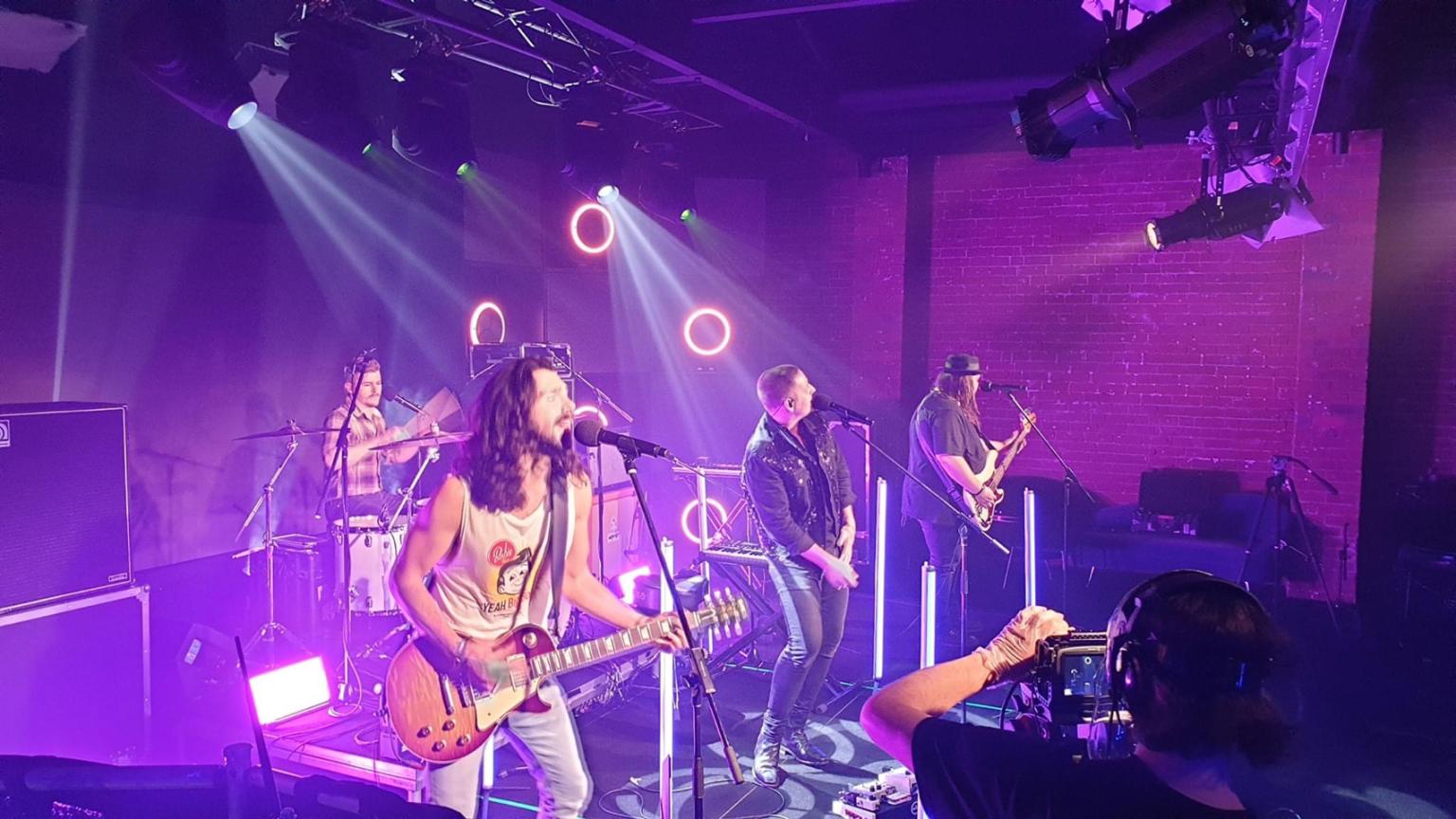 But even though COVID-19 is serious business, people need time to escape and have fun. By providing them with that, Delivered Live is making them stronger for the fight.
In Chicago
Watching the May 4 Wub Step Livestream and sharing the link on social media, one DJ felt compelled to advise his virtual friends, "This is real! No green screen." The caveat was understandable. Witnessing the volcanic eruption of light and video that swept through the three-hour show, it was difficult to believe that this eye-popping display could be coming from an improvised livestream studio in a lighting warehouse.
Surely, there must be some clever splicing of live concert footage in a show of this magnitude. There wasn't! All of it, the sizzling video walls, thunderous sound system and lighting rig, which included CHAUVET Professional fixtures, was 100-percent there on the spot. Juan Ocampo, the owner of High Frequency Productions, where the EDM stream took place, would have it no other way.
Ocampo has teamed up with Wub Life Entertainment, a Chicago area company that does dubstep, house and EDM shows, to create what has become weekly livestreams. The idea began in late April. "We've been working together for the past four years, so we're familiar with collaborating," said Ocampo. "This is something we started doing to keep sane during this period."
High Frequency contributes the facility and all the gear for the online shows, which are streamed on Twitch.tv and Facebook, while Wub Life provides the performers, a group, that, on this May night, included popular Chicagoland acts Wolfbiter, Porn and Chicken, and Migz.
LD Aaron Clair and VJ Barry Sessons ran the power-packed rig that High Frequency furnished. Clair made ample use of the lighting rig's potent output, sending blinding patterns of beams in every direction, punctuating his show with flashes to the beat of the music, and, at times, seeming to turn every one of his fixtures into a giant blinder. All the while, the lights flowed seamless with the bold, engaging video panel displays.
"We tried not to hold anything back just because this was a livestream coming out of a warehouse," said Ocampo. "Our goal was to deliver the intensity that you'd find at a great club show. The Rogue R2 Washes in our rig played a big part in creating these looks. We used them behind the DJ booth to create a glow around the artists. Our LD also relied on their built-in macros to create some cool upstage effects that add some important dimensionality to the show when seen on a screen.
Looking back at his early livestream efforts, Ocampo says that he underestimated the spatial needs of the production. "The first shows were all put together fairly quickly with little time to tweak," he said. "By the time we set up, we realized we needed more space."
Fortunately, more space was available in the High Frequency Productions warehouse — and the result has been a series of livestream shows that blow past expectations with their size, scope, and intensity.