The Design Oasis Calls on CHAUVET Professional To Punch Up Excitement for Mayweather Bout
Posted on August 8, 2023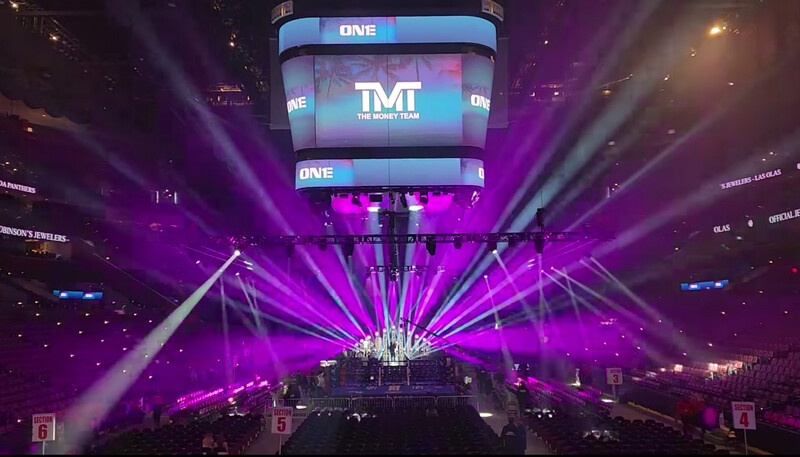 SUNRISE, FL – At 46, Floyd Mayweather still packs a punch, even five years after the former champ retired undefeated from professional boxing. This was plain to see during his recent exhibition bout against John Gotti III. But the Boxing Writers of America's "Fighter of the Decade" wasn't the only one flashing impressive firepower at the sold-out FLA Live Arena. Also displaying its prowess was a collection of CHAUVET Professional Rogue Outcast 1L Beam fixtures from The Design Oasis that were used to rev up excitement during the exhibition.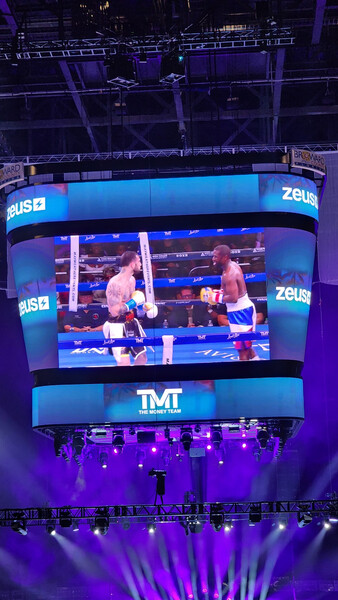 "The 1L beams really created an impact throughout the arena," said Abbas Ritscher, of The Design Oasis. "They were small, which allowed our lighting designer John Hollingshead to bunch a lot of them together, keeping the cables clean but still creating impact by directing beams of lights across the entire venue. They have a very tight (1.4ﹾ) beam angle, so they looked thick and bright even when their light was a hundred feet in the air. We used these fixtures very effectively during fighter intros and for background lighting during the fights, as well as for effects with the musical acts."
Capture Studio Group had a vision of more than just lighting up the fight, they wanted to light up the arena, and have depth and excitement in all the camera shots. The lighting became a way to take the event to the next level, adding production value to the live shots and revving up the excited crowd.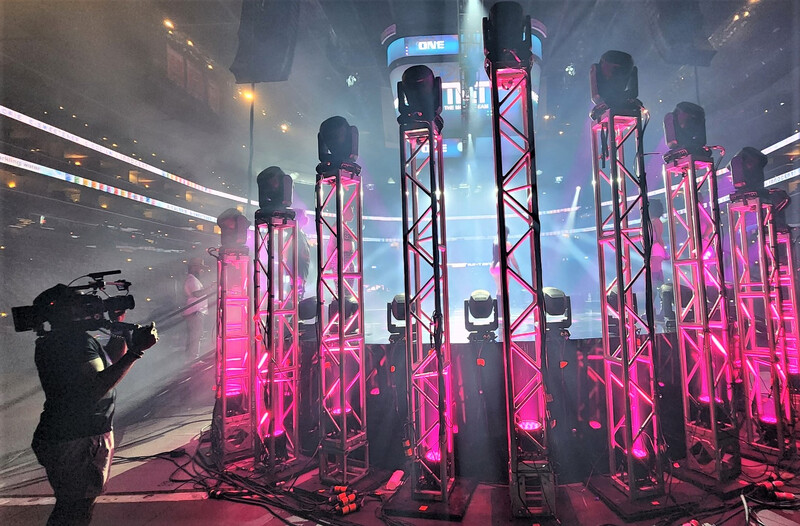 Also creating a suspenseful air of expectation during the walk-ins were the rig's Maverick Storm 2 Profiles. The 580-watt profiles were used to focus tight light on the fighters thanks to a shutter system that reduces their beam angle to 5.5ﹾ.
Doing double duty at the exhibition boxing match was the Maverick Storm2 Wash, which was used as a color wash for the event's musical acts, as well as a background effect for the camera during the livestream broadcast on the Zeus Network.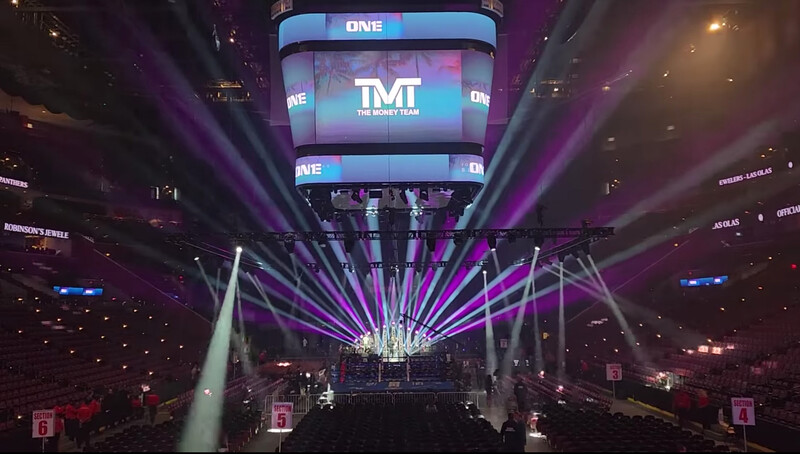 "We purposely put the Maverick Strom 2 Washes right in the camera shots," said Ritscher. "They worked great as eye candy. Their tight beam looks set a very camera-friendly background."
Another camera-friendly feature of the event was the truss crown behind the performance stage/boxing ring, a tribute to the many titles in different weight divisions that Mayweather has held in his illustrious career.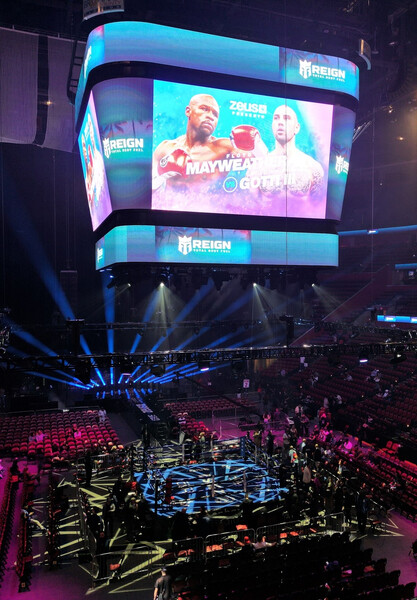 "Our goal with the lighting was to amp up the excitement, from before the fighters walked out until they were fighting and then in between rounds," said Ritscher. "This event was definitely about bringing the excitement."