The Creative Factory Reflects Spirit of Winterrevue Made in Belgium with CHAUVET Professional
Posted on March 4, 2022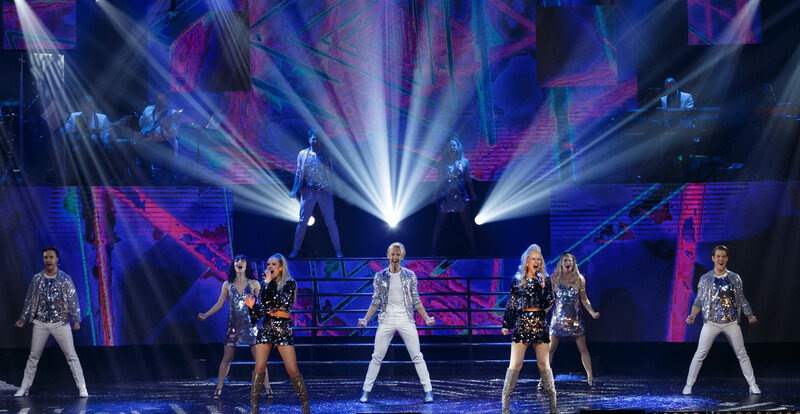 ANTWERP, BELGIUM – Everyone has the ambition to become a jester at some point in life. Famed Belgian TV star Ingeborg Sergeant, called forth this quote from Ben Johnson when announcing online that she would be hosting Winterrevue Made in Belgium at the Theater Elckerlyc. The good doctor's British ancestry notwithstanding, his words capture the carefree, happy spirit that marked this celebration of Belgian creativity.
Described in the show's literature as "a small country with great people," Belgium, or more accurately, its vibrant creative scene is at the heart of this lively Stany Crets-directed event, which featured an array of performances from comedic sketches and folk songs to the dazzling ensemble and orchestral performances conducted by Eric Melaerts.
Enhancing the feel-good mood of the show, whilst also accenting each performance to enhance its impact, was a dynamic lighting design by The Creative Factory (TCF) that featured 56 CHAUVET Professional LED fixtures supplied by Bas Sound Engineer through Studio Haifax.
"From the beginning, we all felt it was extremely important that we use only LED source fixtures at this production," said David Smeets, general manager of TCF. "The "Winterrevue" is a dynamic show, that calls on us to combine 'Rock and Roll' and 'Theater' lighting design concepts. So, we needed the flexibility of LED fixtures. However, we also need plenty of output and an acceptable CRI. This led to Chauvet."
Smeets and the TCF team positioned 20 Maverick MK3 Wash fixtures on upstage truss and side booms. From these positions, the powerful RGBW units provided back and side lighting. The design team also hung four Maverick MK2 Washes on overhead trusses and relied on them for specials and down lighting. A collection of 10 STRIKE P38 fixtures were flown downstage and used as blinders as well as audience lights.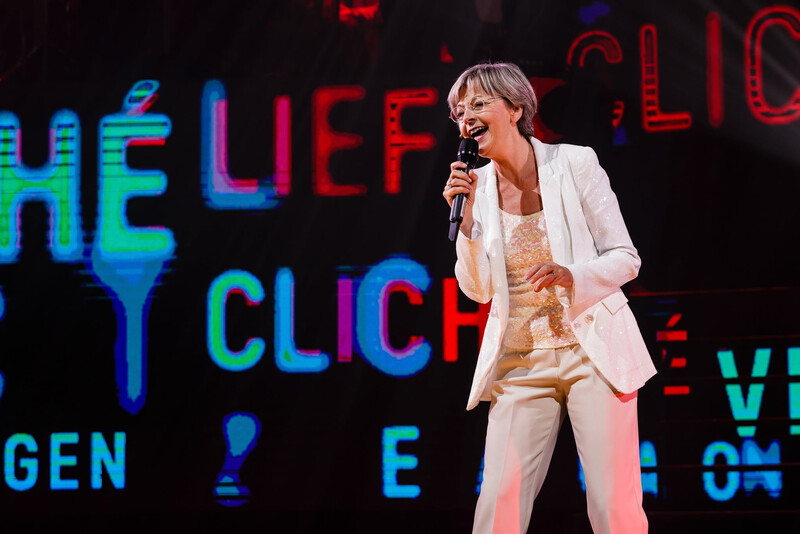 Playing a key role in creating high-energy looks on stage were the rig's 22 Maverick MK2 Profile CX fixtures. Arranged around the set's large video wall, the 820W LED movers filled multiple roles in the design, including serving as impeccable key lights and aerial effects. Smeets also relied on the fixtures to lend a sense of texture to the stage with well-defined gobo patterns.
With an output of over 41,000 source lumens, the Maverick MK3 Profile CX was bright and bold enough to stand up to the video wall, thereby creating a welcomed sense of balance for the live audience as well as on video recordings.
It's important as a designer to use the fixture in all its glory," said Smeets. "The output of the profiles in combination with their gobos and saturated colors allows us to upgrade a show and put some amazing effects to it. For me, the MK3 profile is wonderful in terms of output, speed, CRI. The combination for use in front and backlight give us a lot of opportunities."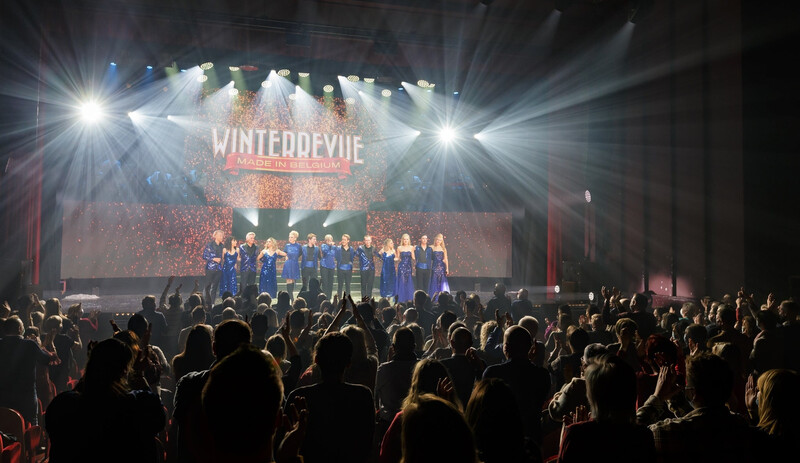 The stage at Theater Elckerlyc is very small. At times there were 15 actors or more on it, all of them standing in front of the large video wall. This made it critical for Smeets to create depth while also defining the actors against this background.
'Since there is a huge LED wall in the background, we had enough color grading from that point of view," he said. "Using white light from our spots, we were able to lift the actors from the background."
By meeting these challenges, Smeets contributed to the success of Winterreview, which had its run extended past winter into the spring, a move that will necessitate a change of its name in April to Paasrevue.
That should make no difference to the hilarious show's happy effect on audiences. After all, "a rose by any other name would smell just as sweet.' That of course was not Ben Johnson, but another Englishman, William Shakespeare, and what's true of roses certainly applies to comedy. Winterreiew or Passrevue…the laughs will ring just as often.