The Activity Accents Big Looks at TIDAL X Rock The Vote with CHAUVET Professional Maverick
Posted on November 8, 2019
NEW YORK – Patrick Dierson called it "the chandelier." For the fans who packed Brooklyn's Barclay Center on Monday night October 21 for the TIDAL X Rock the Vote Show, it was a massive piece of eye candy that riveted their attention as it glittered over the stage in support of the upbeat music being performed below. Anchoring this stunning centerpiece and endowing it with its distinct vibrancy and color, were 58 CHAUVET Professional Maverick MK3 Wash fixtures supplied by 4Wall Entertainment.
Although the sheer size of this colossus was impressive, its true impact as a design element went far beyond its physical dimensions. "It was one of my favorite looks," said Dierson, owner of The Activity, who served as Production Designer for the event. "Sure, it was massive, but that was just the beginning. The chandelier looked great on camera, and it gave us this very powerful element of versatility."
Hung exclusively on the chandelier, the Maverick MK3 Wash fixtures in Dierson's rig were trimmed at heights ranging from 52 to 65 feet over the stage. From these lofty positions, they created an array of colorful looks and contributed to the overall audience lighting, which played extremely well on camera.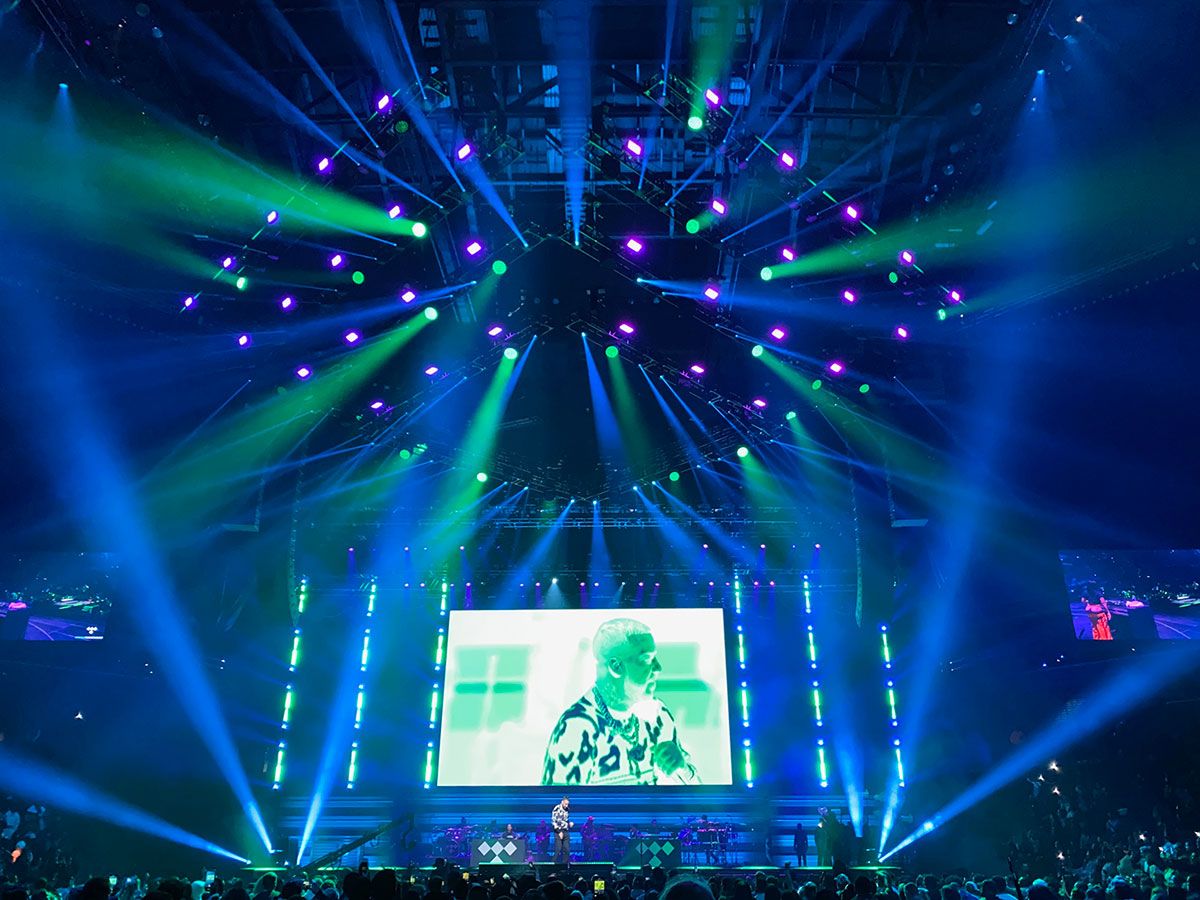 "Even running in one of their basic modes, the Mavericks provided a ton of flexibility and effects when we needed them," said Dierson. "We used them to create a vast number of unique looks — and that's ultimately what you need when you have 28 artists performing back-to-back."
As for those artists, they were a stellar group, representing a diverse range of musical genres. Produced by Diversified Production Services, the event, which raised money for voter enrollment, featured stars like Alicia Keys, Lil Uzi Vert, Ty Dollar $ign, French Montana, and Farruko.
Dierson's show, which included over 400 fixtures, kept the entire arena flowing with the richly varied musical mix. "This project has a magnitude not normally seen in production," he said. "The concept of the show's flow is that you have a large number of stars from TIDAL's playlist moving through the stage. This means that you're dealing with extremely fast changeovers along with all these different genres of music. So, the overall lighting rig needed to be varied and layered enough to go from being very big and energetic, to being able to pull down into stark and intimate looks.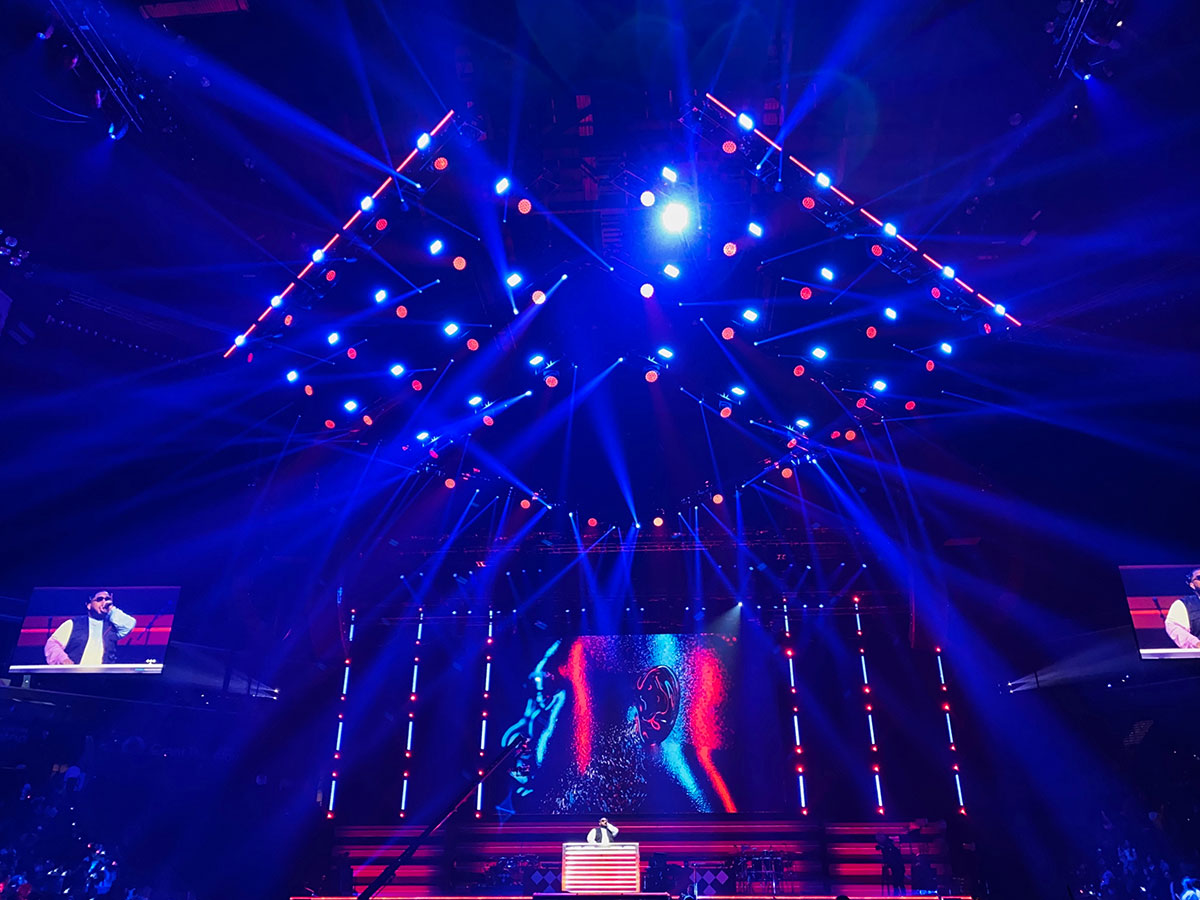 An "unsung hero" of the event was The Activity's Media Server Director, Cory Froke, who worked in close concert with Justin Cheatham, who was responsible for the video. (There were 132 video panels used in the design.) Dierson singled out Cheatham's "brilliant work" in taking elements away during the show's more intimate moments to create more negative space.
Amazingly, this monumentally big show was put up with only one day of load in. "On a typical one-off you expect to have a few days to load-in and tech things out," said Dierson. "There is no such luxury here, and thus the team at 4Wall needed to prep the rig to within an inch of its life before it left the shop, in addition to prepping all of their cabling, etc. to roll straight off the trucks and into position. This was very similar to how you would handle things on a tour's day-to-day operations. The combination of The Activity's Project Manager, David Hunkins and 4Wall Entertainment's Lighting and Video leads, Dan McDonough and Wayne Romanowski respectively, definitely resulted in massive efficiencies."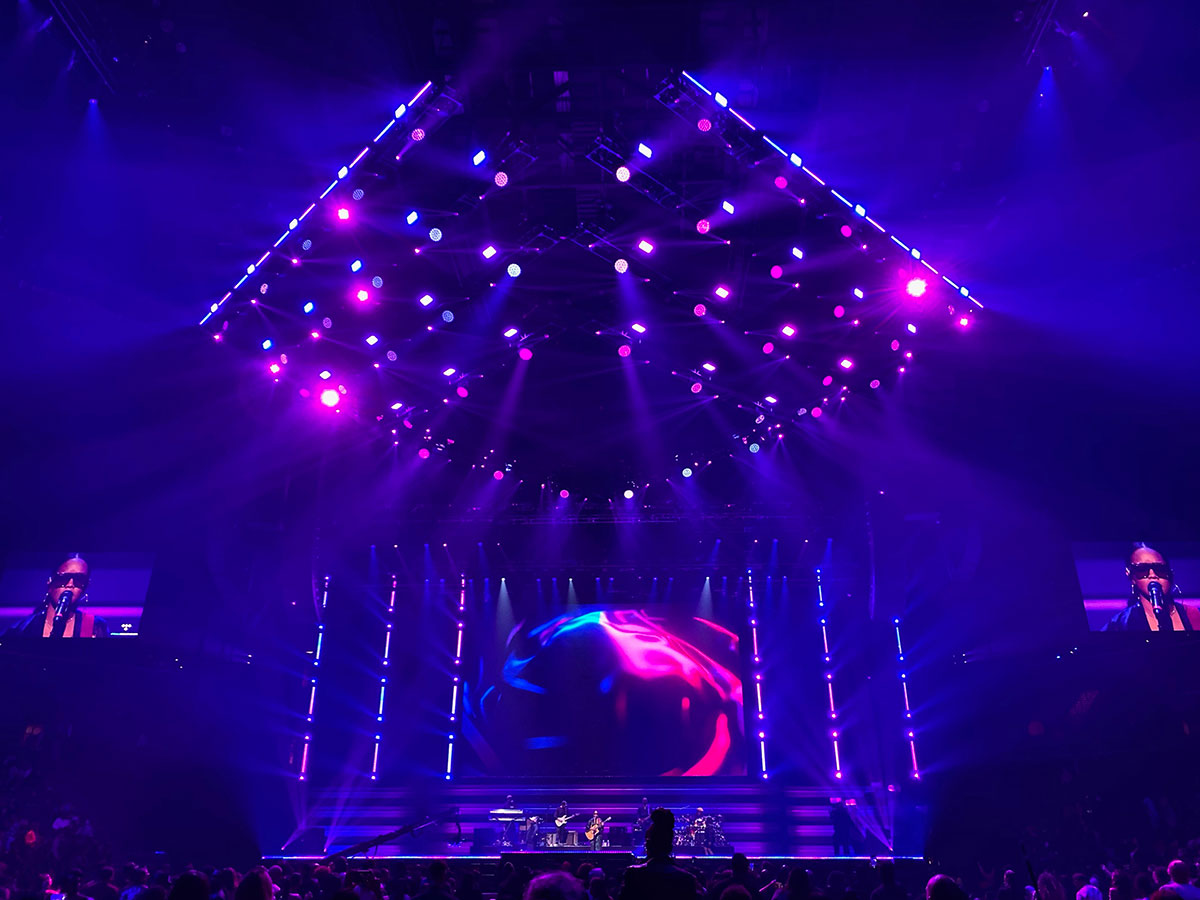 The pressure of the one-day load in was magnified by the number of stars performing at the event. Describing the entire experience as "a wonderfully massive uphill battle from start to finish" Dierson credits the work of his colleagues in making it a success. "Atomic Design's Andi Blady, Taylor Jurell, and Alix Reynolds were invaluable contributors," he said. "Diversified Production Services' team is made up of some of the coolest headed people anywhere."
"You don't realize how intense a job like this can be until new guys show up who haven't really had to move at that speed before," said Dierson. "But that's when you truly appreciate how good the people around you are at their jobs."