Richard Cadena – Setting the Stage for Video Panels
Posted on January 30, 2015
The advent of LED video panels has disrupted a lot of comfortable established ideas about lighting design – and Richard Cadena for one couldn't be happier. In his long and distinguished career, Cadena has made a habit of embracing new technologies, working them into proven design concepts and then, through his lucid writing style, making them understandable to large numbers of his peers.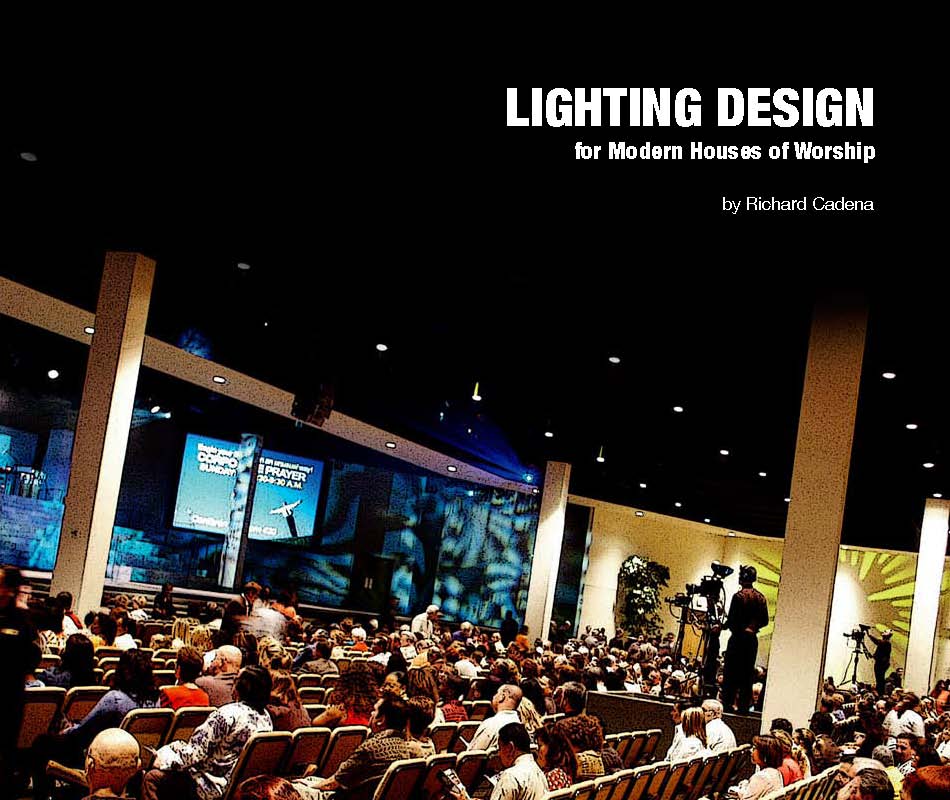 Given this track record, we could think of no one better than Cadena to answer our growing list of questions about the rapidly changing role of video panels as stage elements in theatrical productions. This is especially so, since his Lighting & Sound America column "Video Matters" is on our monthly must-read list.
In this far ranging interview, Cadena shared his thoughts on the promise LED panels hold for theatrical designers and why they represent a disruptive change that everyone should embrace.
It's widely acknowledged that video panels open a new world of possibilities for creating virtual sets, but will this blur the distinction between LDs and set designers?
"I certainly hope so! Any time you can blur the lines and shake things up a bit, I think it serves to produce better art. Some of my favorite art was produced by Henri Matisse, Van Gogh, and Georges Seurat, and they were all people who severely blurred the lines and completely redefined color, form, and texture. That's what keeps art fresh."
How do LDs and set designers sort out who is responsible for what then?
"Good communication is so important and it's something I work on all the time. Sometimes I feel like a babe in the woods out there just feeling my way through a project, but in the end you've got to connect with the artistic team."
Will the growing use of video panels in sets change the way LDs look at stage lighting? Will it make them less likely to use other types of fixtures like Cyc Lights?
"I don't think so, because artists are notorious for never throwing tools out of the tool box, only adding to them. But it does force lighting designers to take a hard look at the stage and try to figure out how to make this relatively new medium look like it belongs rather than something that was cobbled together with a few nails and sticks of wood."
Does using an LED panel influence the way an LD uses other lights such as key lights and washes, in terms of things like how they achieve the optimal color temperatures and brightness level?
"I think the nature of LED light in general is changing the way we perceive the world. I just saw a trailer for the film "Into the Woods," and it was live actors made to look like animation. The Hobbit movies are a lot the same. Don Holder mastered the look on "Spider-Man, Turn Off the Dark" on Broadway by using LEDs. The point is that LEDs don't have to look that way—they can look very natural, but they also give you the option of using more saturated colors. In terms of brightness, I think they do force the lighting designer to think hard about balance between projected images and real subjects on the stage. Cirque du Soleil's 'Michael Jackson – One' is a textbook example of the delicate balance between projection and the stage. The light levels are extremely low compared to the typical production, but you don't notice it because everything is so well balanced. The human eye is amazing at doing that."
Will LED panels encourage designers to take more chances and make them more likely to experiment with new and more ambitious ideas?
"That's been my experience. Once a director or producer sees the possibilities, it really opens the mind. Sometimes taking chances leads to failure, but that's how you learn. If you aren't failing on a regular basis, then you're not taking enough chances."
What are some of the creative possibilities that you see LED panels opening up in set design?
"Imagine you were around when the written word was invented, and suddenly, anything you could imagine in your head could be turned into a written story. That's what it's like now with video displays. There are software tools now that can make any creation of the mind look like reality. It's really just a matter now of how many resources you have and how much time you have to execute your vision. Harlan Howard once said that country music is three chords and the truth. Video is three colors—red, green, and blue—and the truth."
Although LED panels offer many advantages, there are still challenges associated with them, not to mention a steep learning curve. What advice would you give to someone who is thinking of using panels for the first time?
"Before I used them, I imagined a big, steep learning curve, but I found out otherwise. They are really pretty self-explanatory in the way they rig and the way you set up them up using the VIP signal processor. The hard part is networking the media server and the lighting console to trigger the video cues. Once that's done, it's just a matter of putting in hours and hours developing the content and cueing the media server and console. So my advice is to dive in the deep end and start swimming."
Can LED panels be over used in a set design?
"Yes, it's easy for video content to be so over the top that it overpowers the stage and the story being told. But if you focus on the action and the story, I think it becomes pretty obvious whether or not the video fits. It also helps to have a great director who has a vision for the story."
Are there certain types of theatrical applications where LED panels are more—or less—appropriate?
"I'm certainly no expert in theatre, but I know this: rules are made to be broken. If there are applications where video would be less appropriate, I would love to have a chance to break that perception. I think given the right video tools and resources that I could make a good stab at it. The thing about video is that you have such a wide and rich palette of design choices that you can make it work in almost any situation I can think of. You can dim it, desaturate it, simplify it or complicate it…There's no end to the possibilities. On the flip side, I think any high-energy musical number benefits from lots of video. Video is the new automated light."
Can LED panels be used to colorize a stage in addition to showing scenic elements?
"They're actually great tools for adding color to a stage. They can be so incredibly bright and potentially saturated that it makes it easy to blast color onto the stage. The displays are usually facing downstage, so you end up with great colored back light, but the direct view can also be very colorful as well. I think the caveat is that, I hope you're good at combining colors because if the color combinations don't work well, it's amplified by LED panels. It's the equivalent of automated lighting flash and trash."
Cost can be a factor with LED panels; do you have any advice for controlling costs in this area?
"The good news is that the cost of LED panels is coming down. The other thing is that, when it comes to theatre, I found that smaller displays can be very effective. You don't have to fill the entire stage with video, and you'll be surprised what you can achieve with smaller displays."
How prevalent do you see the use of LED panels becoming?
"In the big picture, I think video displays are in their infancy and they will only gain in popularity over time. If you think they're huge now, just wait. What form they'll take is another story. Right now, LED panels are probably the most practical form of video display (over projection), but in the future they will evolve into something much more. There is paint you can get that you roll on and attach leads to it. When the sun strikes it, it produces electricity, like solar panels. But what if you turned that around and fed it electricity. Would it produce light? Probably. And what if you could formulate this paint to produce different colors, say, red, green, and blue? Then you could lay out a mesh of wires and paint on video pixels using a template to create an array of red, green, and blue pixels. Now you have a video display on any paintable surface. That's the intermediate step between LED panels and true holograms."
What changes do you see in the design of LED panels? Will they continue to become easier to use and more affordable?
"In the short term, they're getting lighter in weight, smaller in pixel pitch, and lower in cost. I think that trend will continue for the foreseeable future. At some point they will be indistinguishable from video projection at the normal viewing distance, and they will be as thin and light as cardboard. And then they will make a quantum leap to another form, like paintable pixels!"
How about in your own career– can you discuss the work you've done with LED panels?
"I recently finished a project working as the projection designer for a production of the musical 'RENT' at Texas State University. It was exhilarating because I had tremendous latitude, thanks to a great award-winning director, Kaitlin Hopkins (www.kaitlinhopkins.com). I enjoyed it so much that I'm currently looking for other projects to work on as video content developer and/or media server programmer. You can check out my demo reel at www.richard-cadena.wix.com/mpdesign."
---
About Richard Cadena
Richard Cadena is a self-fashioned Renaissance man of the live event production industry. As a child he often had a sketch pad and pencil in hand, and played violin, drums, guitar and bass. At an early age he began experimenting with electronics and audio recording, dubbing multiple tracks on a cassette recorder using a well-placed piece of Scotch tape. He aspired to be a recording engineer, but he ended up studying electrical engineering at the University of Texas in Austin.
Rather than work for Dell or IBM, he went to work for Blackstone Audio Visual, which became High End Systems one year later. After leaving High End and a short stint with Martin Professional and the ill-fated Hubbell Entertainment, he began following a path of writing books and magazine articles in the lighting industry, practicing freelance lighting design, and teaching classes and workshops.
Cadena is the author of "Automated Lighting: The Art and Science of Moving Light," "Electricity for the Entertainment Electrician & Technician," "Lighting Design for Modern Houses of Worship," and "Focus on Technology." He is an ETCP Certified Entertainment Electrician and an ETCP Recognized Trainer, and he writes a column called "Video Matters" for Lighting and Sound America and Lighting and Sound International, another called "Technology Focus" for Lighting and Sound International, and a third called "Shadow, Light, and Truth" for Protocol magazine. When he's not traveling, he likes to start his day by riding his bicycle to and from yoga class and end his day by spending time with his wife Lisa and his daughter Joanna. He can be reached at [email protected].