Production Light & Sound Goes Rogue at Leeds Millennium Square
Posted on November 8, 2019
LEEDS, UK – A picturesque 4,500 square meter L-shaped meeting space flanked by iconic Victorian era buildings, Millennium Square doesn't fit the prototypical image of a concert venue. But thanks to the foresight of the Leeds City council, this public space was fitted to accommodate open-air performances when it was created in 2000 at a cost of £12 million.
The wisdom of this decision was demonstrated in convincing fashion recently when Production Light & Sound transformed this cleverly designed venue into a lively rock concert setting that accommodated crowds 6,000 strong for a series of performances.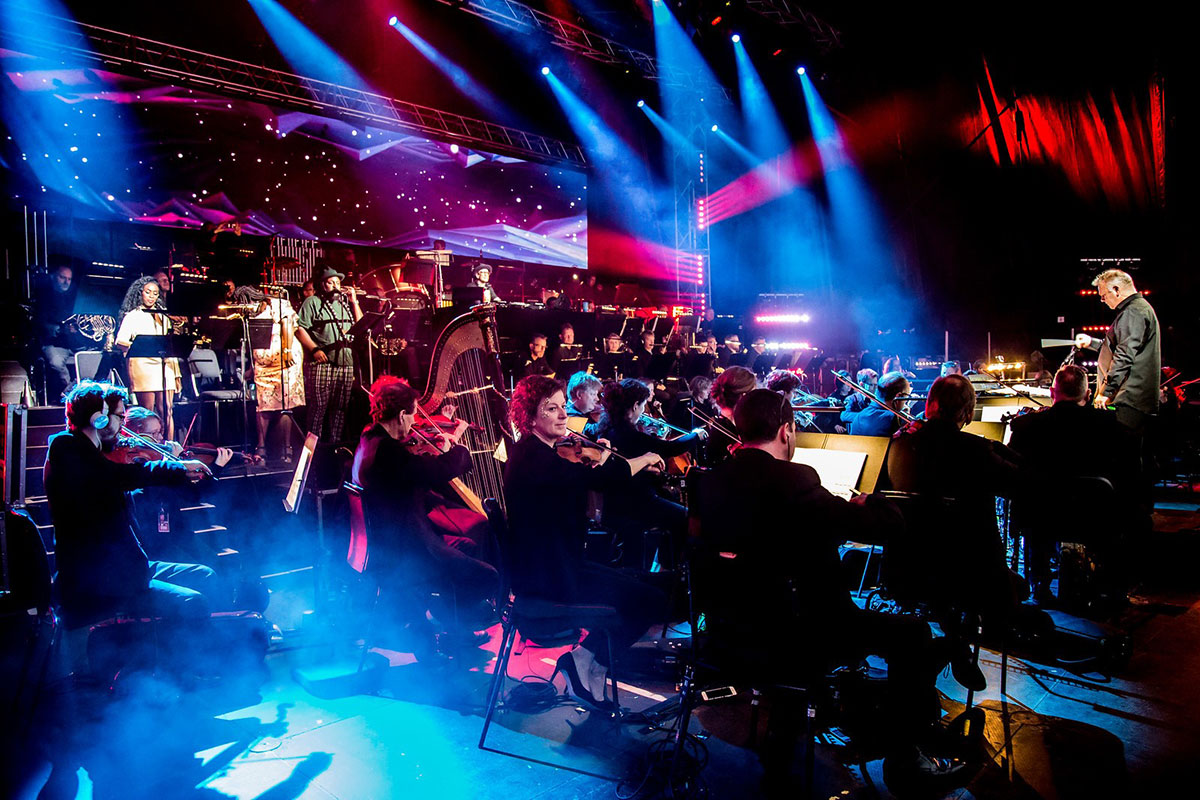 Endowing the area's stage with the visual versatility necessary to support the diverse mix of artists appearing on it during the concert series was a flexible lighting rig that featured CHAUVET Professional Rogue R1 FX-B fixtures.
"I chose the R1 FX-B for its sheer flexibility and huge creative potential," said Jason Salvin of Production Light & Sound. "Their continuous rotation effect opens the possibility of creating a wide range of distinctive looks. This was very helpful when we wanted to do things like underline the music of our early 80s shows with classic club and disco looks."
Salvin had eight Rogue R1 FX-B fixtures vertically rigged on the upstage truss. With each fixture having five individually controlled LED heads, this created the appearance of 40 different moving units hitting the stage with light from multiple directions. This impression, along with the infinite pan and tilt rotation movement of the Rogue R1 FX-Bs, gave the design team the power to create an endless array of looks.
"Mounting the fixtures vertically from the trussing provided us with the ability to shower the stage and audience with bolts of energy," said Salvin. "The RGBW colors are also incredibly punchy. The combination of the color and spinning movement succeeded in awarding the square with a more animated feeling."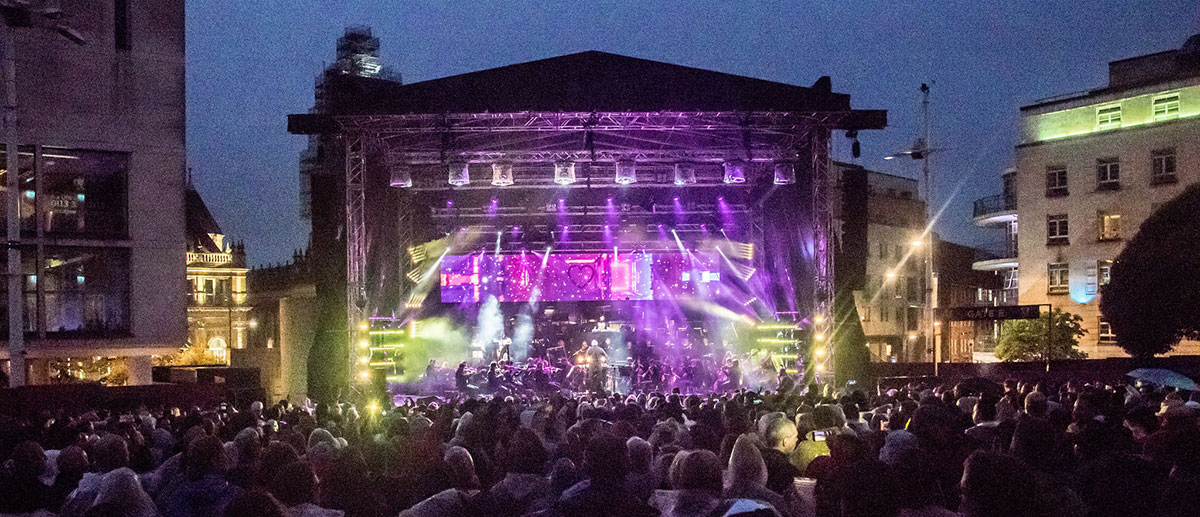 With the concerts taking place both during the day and at night, one of the biggest challenges faced by Salvin and his team was to guarantee high levels of visual energy during performances that took place in sunlight. The output of the RGBW Rogue units provided Salvin and his team with enough punch to deliver high impact shows all hours of the day.
"The sheer brightness and richness of colors ensured that we could support all the artists with bright effects," said Salvin. "As a result, we were able to utilize the eye candy and effects both during the day and at night."
Performances day and night that were supported by a colorful stream of unique looks — and enjoyed by thousands of local residents? Seems like the folks on the Leeds city council made a wise investment indeed!