Pixel Mapped Nexus Panels Brighten "Homecoming Concert" For Luis Fonsi
Posted on June 23, 2015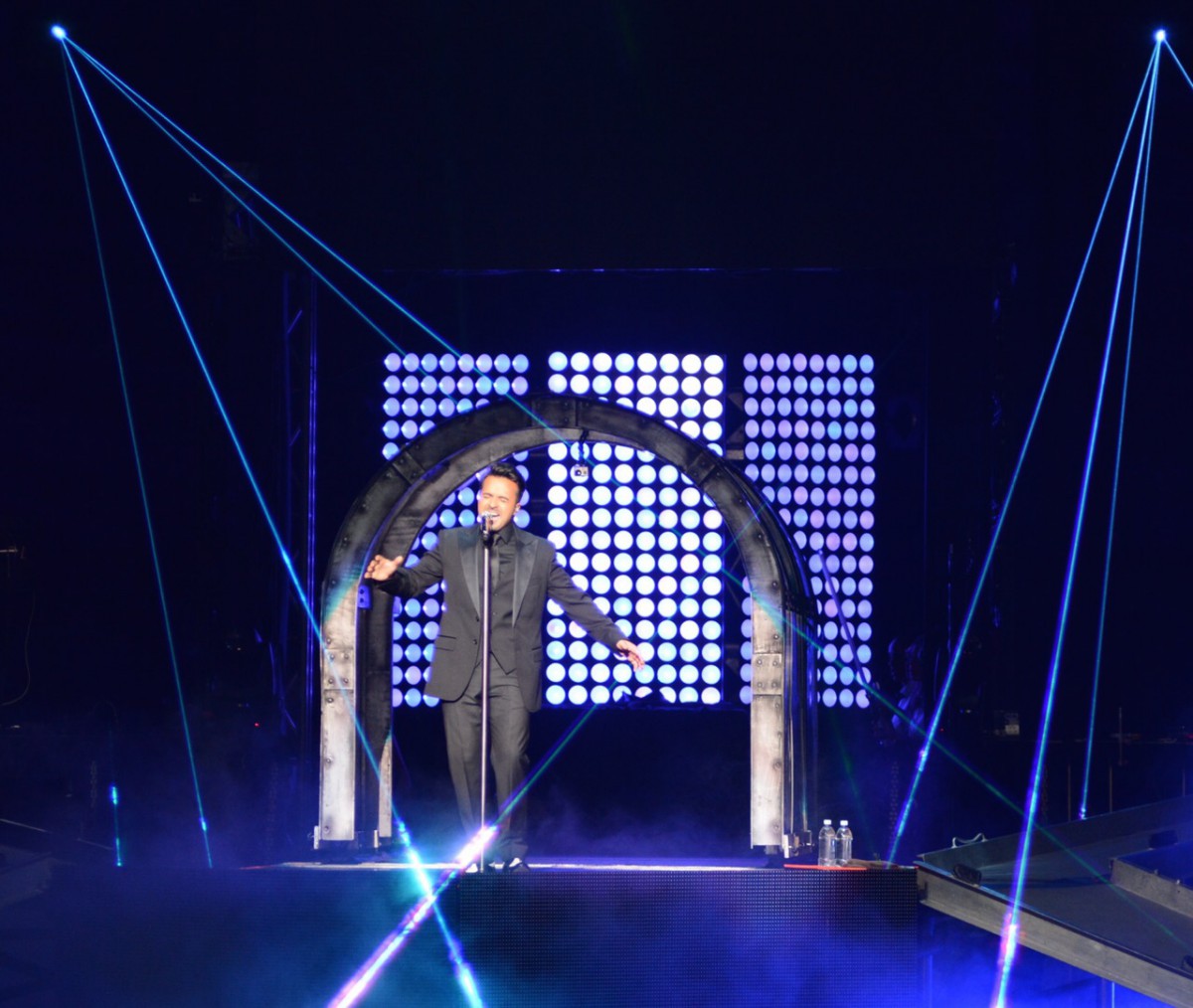 SAN JUAN, PR – The Luis Fonsi Somos Uno Tour has criss- crossed the globe with stops in France, Spain and the US, but for the Puerto Rican-born Grammy-winning artist, it was home sweet home when he performed for two sell out nights at the Coliseo de Puerto Rico in San Juan. To provide extra visual oomph for the homecoming, Musique Xpress Lights, which furnished gear for the Puerto Rican concerts only, called on 34 Chauvet Nexus 4×4 LED panels and 40 Q-Wash 260-LED moving fixtures from CHAUVET Professional.
"The overall look of the show was based around a futuristic design which intertwined a variety of moving lights, LED screens and special effects to create different scenarios around the music," explained LD Edward Aviles. "The Chauvet fixtures were critical to helping us achieve this look."
While the Chauvet Q-Wash fixtures played an integral role in this futuristic design, showering the stage with warm wash colours, it was the Nexus 4×4 panels which by all rights provided the show with that extra special niblet of spice that heightened the excitement surrounding the concert.
"The Nexus panels were positioned to create a powerful statement for the entrance of the artist, and set a dynamic tone to the start of the show," continued Aviles. "Ultimately, the Nexus were used heavily during the opening act in order to create a sense of grandeur for the artist. The ability to have mappable light patterns really enabled us to construct an impactful lightshow. "
With 34 Nexus panels mounted at different locations on the custom built stage structure both at stage level and at the back of the opening act structure, the spectacle was certainly nothing less than impressive. The aforementioned opening act structure – unique to the opening of the show – comprised a 4 ft. by 6 ft. platform on wheels holding a truss structure from which the Nexus panels were rigged. "The interlocking of the Nexus panels allowed us to really concentrate on constructing a unique stage for the show," said Aviles.
All things taken into consideration, the artist and production team were exceptionally happy with the result created through the strategic use of the Chauvet fixtures. "It was a talking point around the members of the audience after the concert," said Aviles. "The intense output of the Nexus panels really help us capture the excitement of having Luis perform back home in Puerto Rico."