Paul "Arlo" Guthrie Turns It Up For Nine Inch Nails With CHAUVET Professional STRIKE 4
Posted on June 21, 2018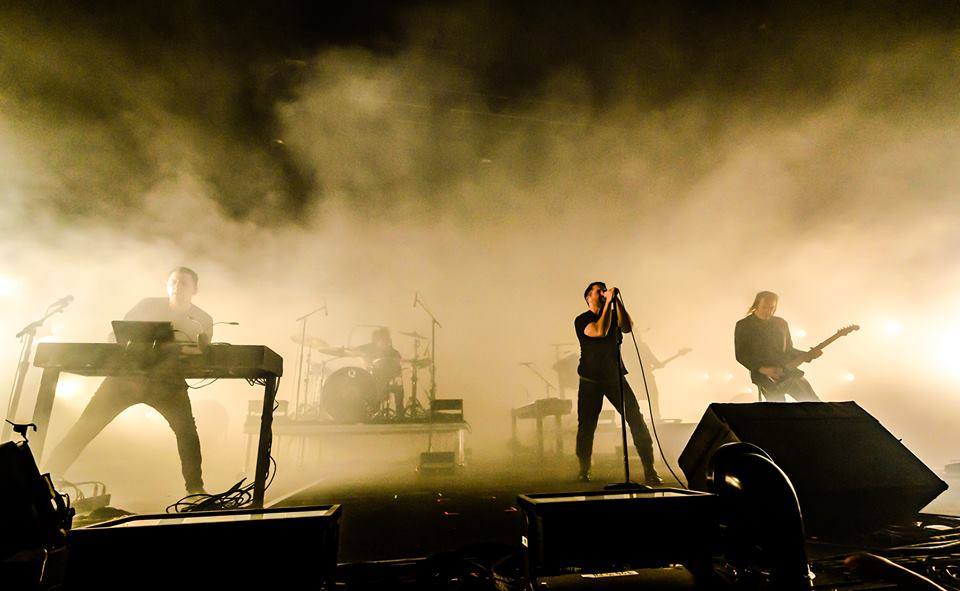 LAS VEGAS – Like some kind of atomic particle, the music of Nine Inch Nails never really remains in one place. Blending complex time signatures with noise and distortions, moving swiftly from whispers to screams, it is in constant flux. The one constant on its jagged trajectory is intensity. Go to a Nine Inch Nails concert, and you're in all the way, taken on a screaming ride that doesn't slow down at curves.
Matching the double Grammy winners' irrepressible energy on their current Cold and Black and Infinite tour is a raw, blow-your-head-back lightshow designed by Paul "Arlo" Guthrie that draws on the intense output of 28 CHAUVET Professional STRIKE 4 fixtures, supplied by PRG.
The tour, which is in support of the band's ninth album Bad Witch, opens on June 13 at the Hard Rock in Las Vegas, before leaving on an extended run in Europe and Japan in the summer. It then returns to the US for 28 shows at venues like Radio City Music Hall and the Hollywood Palladium. Guthrie's rig, which has its STRIKE 4 fixtures on rolling stage carts, was designed to adapt to any venue.
"We're keeping this rig very flexible and basic, focusing on boldness and power," said Guthrie. "The show is intended to be the same at every venue, and that look can be described as messy, brutal and punk ugly."
Powered by four 100W COB warm white LEDs with a total illuminance of 999 lux at 5 meters, the STRIKE 4 fixtures are critical to delivering the in-your face-intensity called for in Guthrie's design. "The STRIKE 4s are used as strobes and blinders throughout the show," said Guthrie. "In some songs, we deploy just one of the four cells in each fixture, while in others we have every cell on full blast. It all depends on the music."
In addition to the STRIKE 4 fixtures, the Nine Inch Nail rig includes "lots of pars," as well as high-output battens and dedicated strobes. It is a very elemental, primordially powerful rig that moves the audience through its changing patterns of intense light. Despite not emphasizing moving fixtures, Guthrie's lightshow is in constant flux. Much like the music of his clients, his design follows its own unique path, never remaining in the same place for long — and never even for a moment taking its foot off the pedal.