Matt Collier And CHAUVET Professional Celebrate Spafford's Return To Live Shows
Posted on May 5, 2021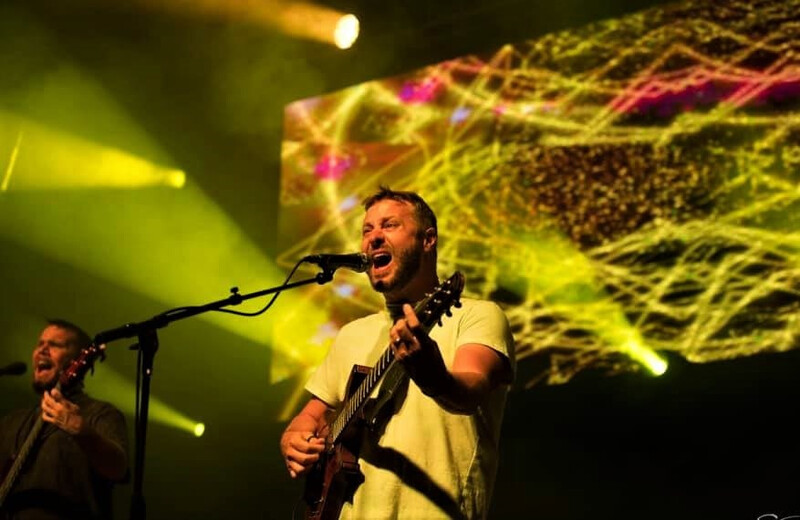 TEMPE, AZ – It can't be found in any dictionary, but the word "SpaffNerds" has special meaning to devotees of the jam band Spafford. They're happy to identify themselves with this appellation too, caught up as they are in the magical atmosphere of the group's live shows. Through their exuberant sound, big personalities and onstage antics, the carefree quartet has formed a bond with live audiences that's as tight as their music.
Like so much else in the world, however, this fan-band relationship was interrupted by the pandemic, as Spafford had to put a temporary hold on touring. But that all changed in April when they band played two shows at Tempe's legendary Marquee Theatre.
Matt Collier, Spafford's longtime lighting designer, helped the band and its followers celebrate this highly anticipated reunion with a vividly colored light show that featured CHAUVET Professional Maverick, Rogue, and STRIKE fixtures supplied by LIT Lighting.
Not surprisingly, Collier's show featured generous servings of bright audience lighting courtesy of the Maverick MK2 Spot fixtures and STRIKE 4 blinders he flew on upstage truss. "Being the first show back, we really wanted to make the crowd feel like they were involved with the show," he said. "We also wanted to make sure the band could see all their smiling faces. The community of SpaffNerds is very important to us, so we wanted to show them some love!"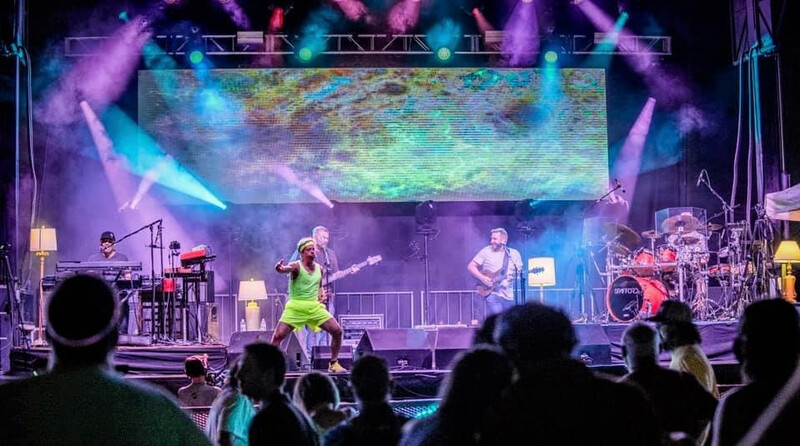 Busking both shows, Collier created different looks each night. "The set list was different from one show to the next, and so was my lighting," he said. "The band is a lot of fun to light, because of its enthusiasm and improvisational nature."
Like the music of his client, Collier's lightshow joyfully wove its way through a wide range of creative expressions. At times he turned the stage into a glowing light box, then had it mostly darkened for another song. He also created a captivating ethereal effect at other moments by back lighting the largely silhouetted band with white light, while keeping hints of pastel colors overhead.
Helping Collier run through this flowing procession of unique looks were the 12 Maverick MK2 Spot, 24 Rogue R2 Wash and six Rogue R1 Spot fixtures in his rig. "We worked with the guys from LIT on the production on this one, and the design came out really great," he said. "We drew a large video wall into the design by framing it nicely by the house rig of R2 washes and Maverick MK2 spots in the air. Then we placed my own Rogue spots on a six-foot pipe and base right underneath the video wall to frame it and give the stage a more compositional look that was fuller."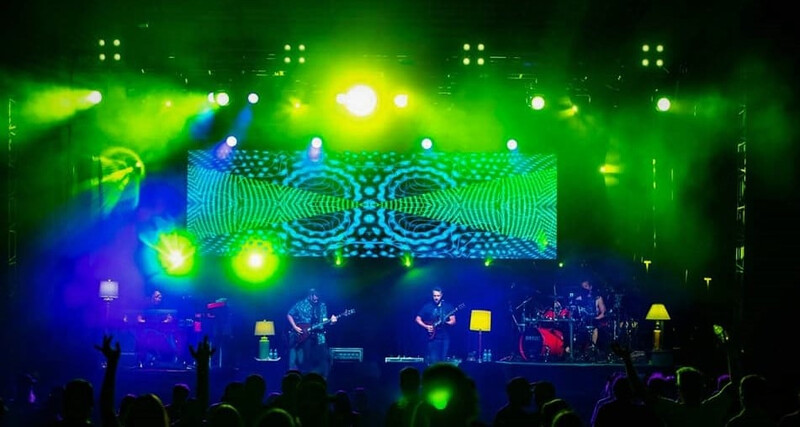 Collier flew 10 of the Rogue R2 Wash fixtures on the upstage truss and positioned the remaining units downstage. The downstage units were used to provide another layer of audience lighting and to wash the band in an ever-changing array of colors.
Although he describes himself as being "partial to the Cyan/Magenta/Green for cool and Red/Dark Orange/Yellow for a warmer palette," Collier called on an even wider array of hues to capture the moment of Spafford's return to live shows, an event he describes as being very special.
"Hearing music through a full PA while running lights was something I truly missed," he said, noting that the feeling of being back was "magical."
It's a sentiment that every SpaffNerd shared on these two April nights.