Justin Casey – Revealing Light
Posted on October 5, 2020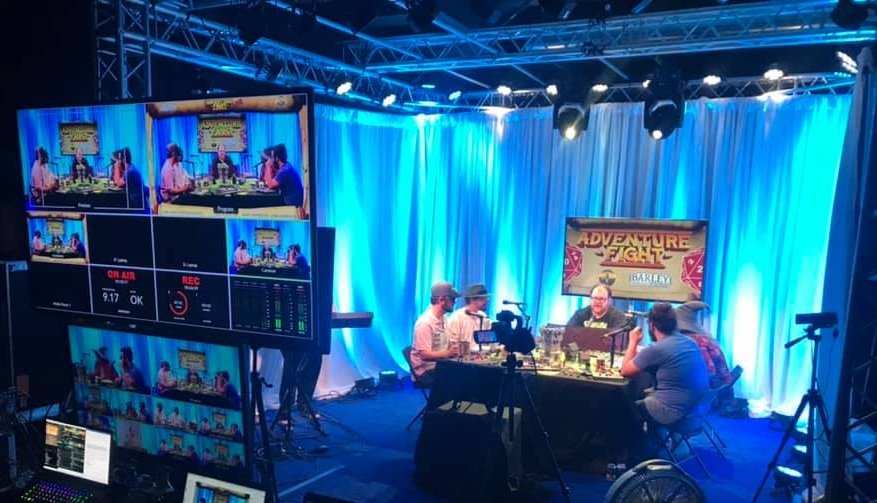 Peel back the layers of daily life and you will discover new truths that will guide you to greater things. More easily said than done, this philosophy has echoed through the ages in art, literature, mysticism… and it is at the heart of this Tennessee designer's formula for dealing with the aftermath of the COVID-19 pandemic.
With clients like Bassnectar and Snoop Dogg, not to mention a string of major festival appearances, Casey was at the top of his game when 2020 arrived. After the lockdown brought it all to a sudden halt, he took two weeks off to decompress before turning a section of the warehouse at his company, Helms Projects, into a learning laboratory for himself, his employees, and any members of the lighting design community eager to learn new skills.
Initially the focus of this endeavor was to familiarize his staff with the extensive range of fixtures and video panels in his inventory. But, as so often happens once the seeds of learning are planted, they spread. Soon, new software skills were being acquired. Then came new ideas for marketing the company's services, which ultimately led to a range of new paying projects.
Bonnaroo, Coachella, and other festivals may not be on the docket for Casey and his crew anytime soon, but their reimagined business model is generating work. It is also revealing in each of them new skills and abilities that were heretofore hidden beneath the surface.
Does this make up for all that was lost? Definitely not, but as Casey explains in this interview, it has benefit everyone at Helms Projects in ways that will guide them to greater things long after this pandemic has passed.

You did so many impressive projects in 2019. Do you ever look back in this year of the pandemic and say "wow, what happened?"
"Last year was really great for me. I was very lucky to work with some incredible artist teams. I definitely look back and think about all the great things we had in store for 2020. But I try to stay optimistic about everything even when we are in the middle of the pandemic. I think why I did so well in the past was because I am always pretty calm under pressure. I'm a troubleshooter and can think creatively on how to progress in my goals and career.
Helms Projects has been featured on local TV news and you've created some nice promotional material for it. Have lighting designers had to sharpen their marketing skills during this period?
"Branding and having available information out there are something that I think is super important to be a successful Lighting designer. Even if the brand is yourself personally, you need to have a presentation. I think sharping your marketing skills in the science of social media and promotional material will go a long way to helping with your success. I know most of us are more comfortable being the people behind the scenes and marketing skills aren't usually high on the list of priorities, but these downtimes present us with a good opportunity to do some shameless self-promoting along with getting a profile or portfolio built up."
Since the lockdown started, you've worked at some out-of-the-ordinary places, like the Tennessee Aquarium. What kind of adjustments do you need to make when you work in areas that are outside your comfort zone?
"I have been lucky to work with some awesome places like the Tennessee Aquarium. I think the end goal is always the same. Quality production is what we focus on at Helm Projects. I think stepping outside of my comfort zone really offers me a chance to use my engineering abilities to figure out what the client needs and how we can execute it from the tech side. The challenges really allow me to think creatively about the tech I would need for that project and how to utilize it."
You've also done work, like the project you did for World Refuge awareness, where you are using minimal lighting. This is in sharp contrast to the big rigs you've used at festivals and live shows for clients. What kinds of adjustments do you have to make when you're working with minimalistic lighting?
"I think the biggest adjustment is to understand the needs for that event. Minimalistic lighting is great when it's done correctly. I adjust to lighting strictly the talent for camera so you don't get to use all the cool features of a light a lot of time. Unfortunately for me usually when we have minimalistic lighting for an event or stream it means that I am most likely in charge of other departments as well."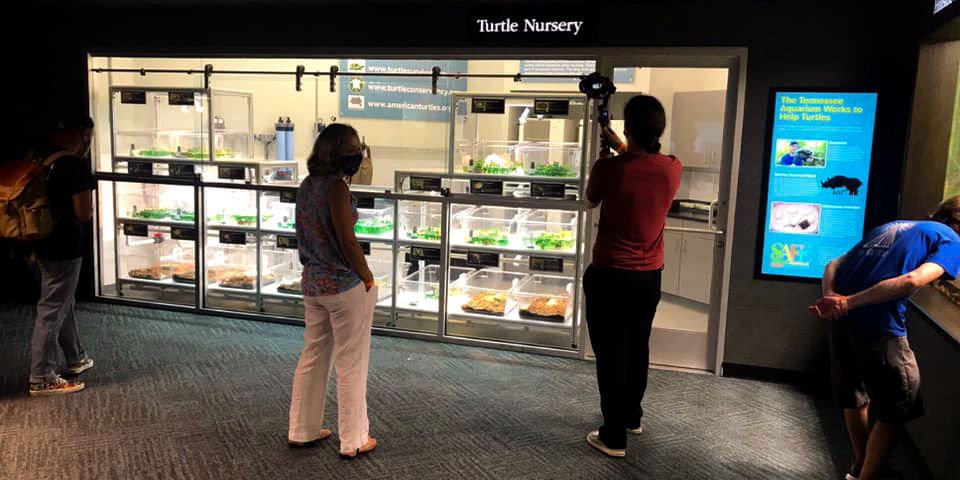 Livestreaming and videos have become more important during the lockdown and you've addressed this development. How has the growth of livestreams and videos changed your approach to design?
"I think that as a live concert designer that my focus now has really shifted to focus more on a TV and film lighting design. Rather than creating a vibe in a three-dimensional space I am focusing on a two- dimensional screen. I want to make sure that the lighting looks great on the camera than in real life. I'm focusing on more white balance and tones then I normally would. That really plays a big role in lighting placement and equipment selections."
Among the new challenges you've taken on has been your drive to attract corporate customers for livestreams. How has this worked out for you?
"It's been going well. We have been focusing on things like webinars, virtual meetings, and conferences. These are all things that need to still happen for organizations and companies now more than ever. I have an experienced design team. They are really the front end / client facing side that helps guide the clients through the whole process of going virtual or live streaming. We focus on branding awareness and other tips and tricks to make their event successful. We have also been working with corporations to help sponsor local music live streams for nonprofits and fundraisers."
Early in the pandemic you converted part of your warehouse into a learning lab for your team members. How has that worked out over the past six months? What kinds of changes have you seen in the skill and confidence level of your employees?
"It's been amazing so far. We have really had a chance to teach some great tools. I feel like our team's experience and understanding of all things tech has really skyrocketed. Their confidence level to do shows and setup and run the gear has been remarkable. I'm very proud to be part of a team that wants to keep growing."
What new skills have you personally learned during this period?
"Lots of video! I have always been super good with Resolume and some other video server software, but I have gotten to dive really deeply into the generative effects, shaders, filming and editing skills — along with really learning how to interact in 'virtual' event platforms. I am also still working with Vectorworks and WYSIWYG to design ideas, keep my skills up and learn a few new tricks."
What steps do you think designers can take to ensure that they're ready to jump right back into things once live shows resume?
"Making yourself available for new projects. Practicing your craft. Developing your ideas and putting them on paper. Be willing to be flexible, because it will be a slow climb before we are back at the level we were before the pandemic."
There's always been a strong sense of community among tour lighting pros. How is this being impacted by the lockdown?
"The community is one of my favorite parts about the industry. I know I miss a lot of my touring and road friends. We are used to the camaraderie that you get on tour with your team or at festivals. It's a very bonding experience. So, it's hard going six-plus months without seeing them because they are your friends and family as well. I have been fortunate enough to stay in contact or keep up via social media with lots of people that I would normally hang with at any given festival on a weekend."
What are the biggest challenges you've faced as a lighting designer during this period?
"Learning to live at home and being on what people refer to as 'normal schedule.' Having to reinvent and learn new skills and softwares to be able to pick up other gigs like video projects. Staying motivated to maintain my creative skills in lighting design and drafting when there are no more deadlines or show days coming up."
When live shows do pick up again, do you think lighting designers will have to go through a transition period where they have to get their groove back or will they pick up right where they left off?
"That's a good question. I know for me it will definitely take me a little while to get back in my groove. I think it's probably similar to riding a bike or playing an instrument though. Once you pick it back up again, it will be like you never stopped running shows."
On a positive note, has anything good come out of this experience?
"Yes, I have gotten the opportunity to spend time with family and friends that I normally won't be able to. Enjoying my house and sleeping in my own bed are also good things. But mostly, this has given me the opportunity to learn new skills, tricks, and processes to speed my workflow up when we do get back full on live events."
When you look back on 2020 in ten or fifteen years, what do you think you'll say?
"I'll say 'I wish I had that kind of down time as I did in 2020!' Really, I think we are seeing what is wrong with the world and our lives and what we can do to improve it. I think that when we look back at this time, we'll say it gave us some clarity that we needed. In that way, part of us may be glad it happened because it showed us what really matters in life."