John Garberson Knocking On New Doors
Posted on June 2, 2020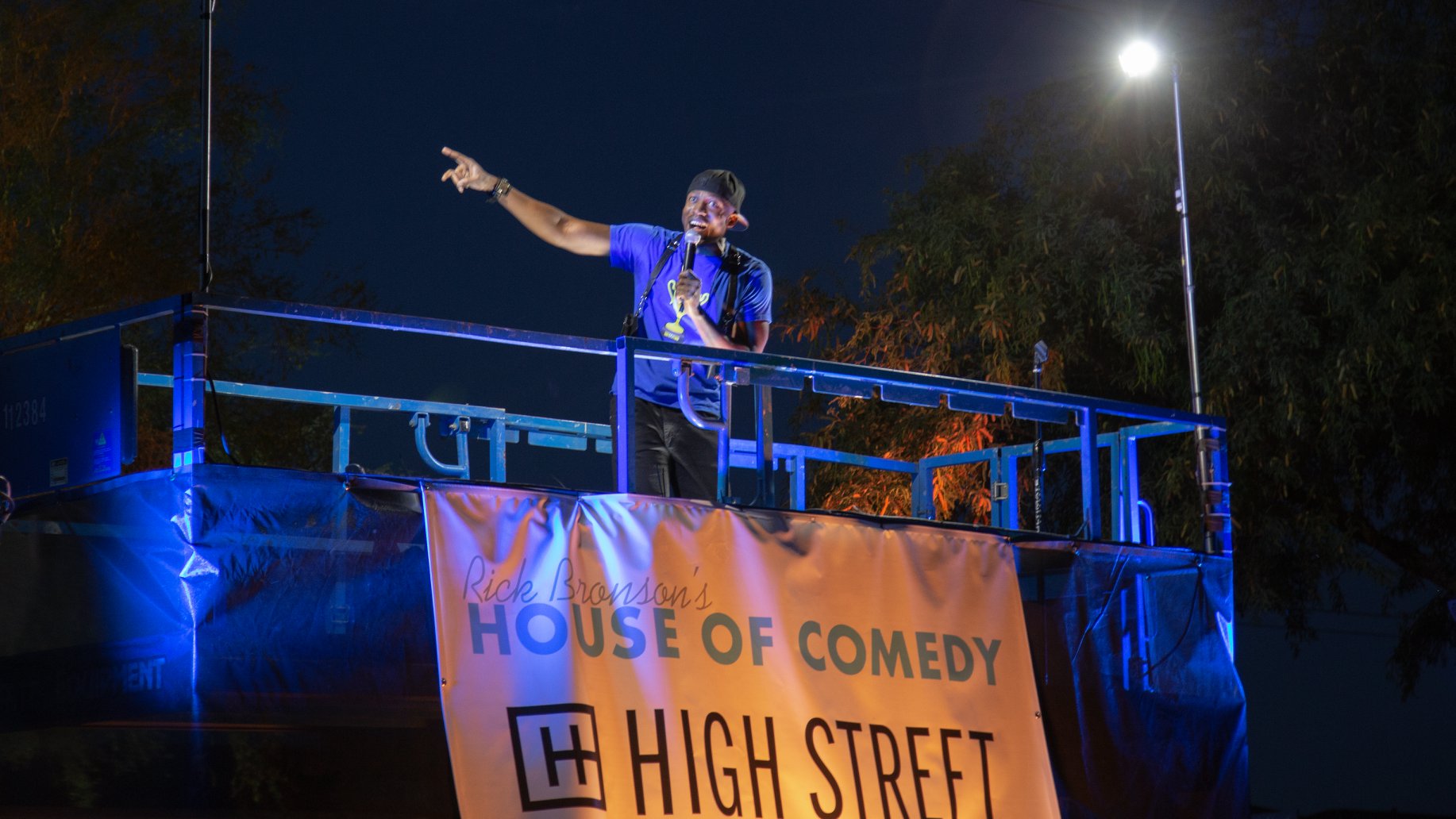 March 16 started out like many other spring days for this designer and production specialist. The festival season starts early in Phoenix, where temperatures nudge into the 80s, while northern cities are still plowing snow off the highways. Garberson and his team at Creative BackStage were less than an hour from opening the doors of tree day festival when their client pulled the plug on the event because of concerns about COVID-19.
It was, recalls 27-year event industry veteran, like someone suddenly flicked a light switch off. But Garberson was determined to find a way out of the darkness. After recovering from the initial shock, he began searching for new ways to create a spark, however small, for his business. He began doing livestreams, including a series for the canceled BBQ and Beer Festival. There was no money in it, but at least it kept him and his crew sharp and let customers know they were still available.
Finally, on May 15, almost two months to the day since the crisis began, Garberson got his first paying job lighting a drive-in comedy event featuring Michael Longfellow of NBC's "Bring The Funny" fame in the parking lot of an upscale shopping center. The payday wasn't big, but it was pay, and for at least this moment, the light switch had been turned back on.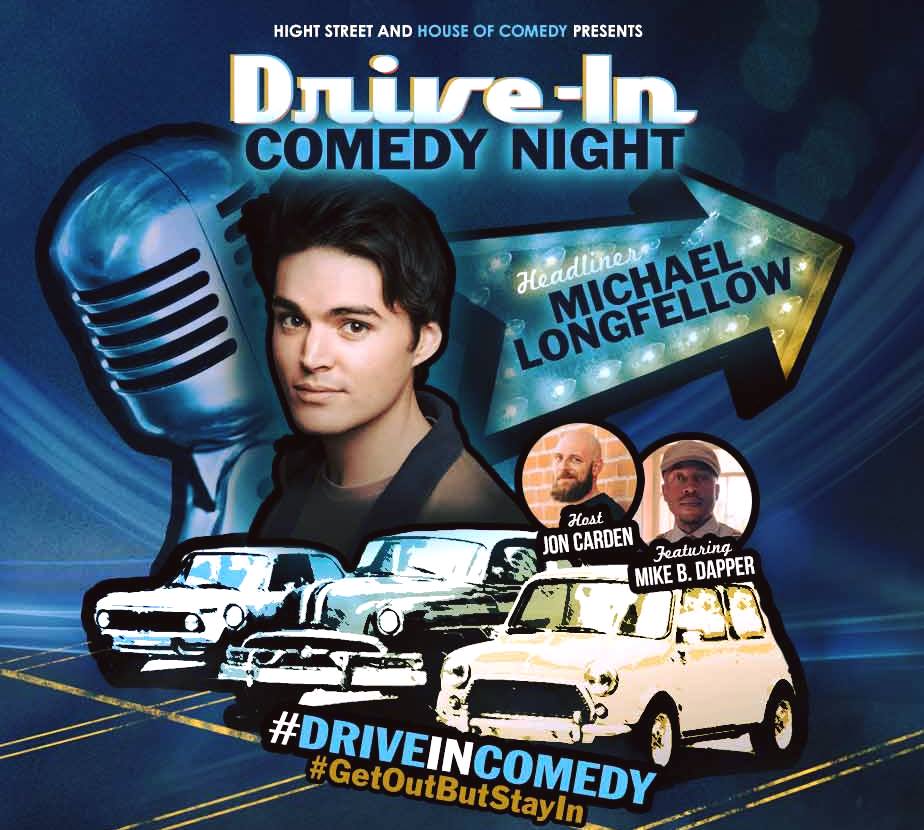 Garberson talked to us about how he plans to follow up on this first hopeful sign and where he thinks the live event industry is headed.
You've done a lot of festival lighting over the years, so how did lighting a drive-in performance compare?
"Here is the thing, because there are no events happening and really no income coming in, when asked to do a one-of-a-kind non-profit comic event where there was really no budget, we had to pick a simple and easy option that one person could do. This meant I used a 7K Honda generator. I was going to use some old pars, but upgraded to the Rogue R2 Wash at no cost to help give the event some energy with ballyhoos and rainbow coloring chasing, This was more about lighting the performer and giving some type of excitement to the people seated in their cars."
Do you see these types of drive-in shows becoming more prevalent?
"What I have been seeing is the drive-in movies becoming more popular. I have read about drive-in weddings and concerts. For the past month we have been marketing all things drive-in, but the thing is, there is not a lot of money to be made, so it's all about partnering up and doing profit sharing and hoping that people will show up. Since the State of Arizona opened up in the first phase I have gotten more calls on drive-ins than in the past six weeks. So, I think drive-in events will be something for the next few months until phase two or three happens."
How do you see that impacting your work as a lighting designer?
"It's all about pivoting and learning new skills. If I start to do more drive-in movies then there is no lighting, but I'm doing more rigging and video. If it comes to drive-in concerts, then I think it will come down to budget. The amount of lighting used will be controlled by the cost of labor. We will do the most we can with the staff that is still working."
How about as a production house? How will this impact Creative BackStage?
"Like most, we have been destroyed by this. March 16th, that I call The New Black Monday for the event industry, was a turning point. It was like the light switch went from ON to OFF in a second. We were about 30mins from opening the doors at a three-day festival when the customer pulled the plug. I had been reading about this happening to others and never thought it would happen to us, but it did.
"For the past six weeks there really was not much we could do except plan for the re-opening down the road. Day-to-day we tried on different marketing ideas, tossing out seeds to see whether they grow or not. At Creative Backstage we have our parent company the Pride Group which has pivoted to disaster relief services, so we have been jumping into that. We're also planning on how to open back up with safety in mind and following the guidelines set by the Event Safety Alliance on re-opening cities and the state of Arizona guidelines."
You've also done livestreams like the BBQ and Beer Festival online. This is also a new challenge. Is it fair to say that the COVID-19 crisis has made it necessary for the people in our industry to adapt to change?
"With all the down time I see a lot of production houses and friends of ours like LIT converting their warehouse into makeshift livestream stages. We all have been doing this not to make money, but to hold on to the thing we love to do — which is production. This also helps keep us updated on software, controllers and self-training. Plus, it gives bands and artists a performance outlet outside their living rooms. We may be doing more shows after the BBQ/Beer fest series. And of course, branding, letting the customers know we are still here."
How did you prepare yourself to adapt to this new environment?
"Really no prepping, just happened overnight with no warning, just have to go with the roll. It's pretty similar to what we sometimes have to do in live production when things start to go sideways, we have to adapt on the spot. I'm so proud of our industry as I see so many companies and manufactures that can spin on a dime and help our brothers and sisters in the time of need. We are in an industry of creative thinkers that care about one another and that makes us stronger together."
Looking ahead to March 2021, how do you think your business will be different than it was March 2020 when this crisis started?
"First off, if we are lucky, there will be shows and we will bounce back. As long as people social distance and take this seriously we can re-open up events. The event industry is already coming up with great ideas on how to do festivals and events in a safe manner. We may not see things such as mosh pits and crowd surfing and wall-to-wall people I think not for a long while. But I do see concerts and festivals happening. It's going to be lots of trial and error in the next six months, but we all will figure this out as an industry. People want to go to events and see their bands. We just need to make sure we can do this in a safe manner that pleases the people and the government."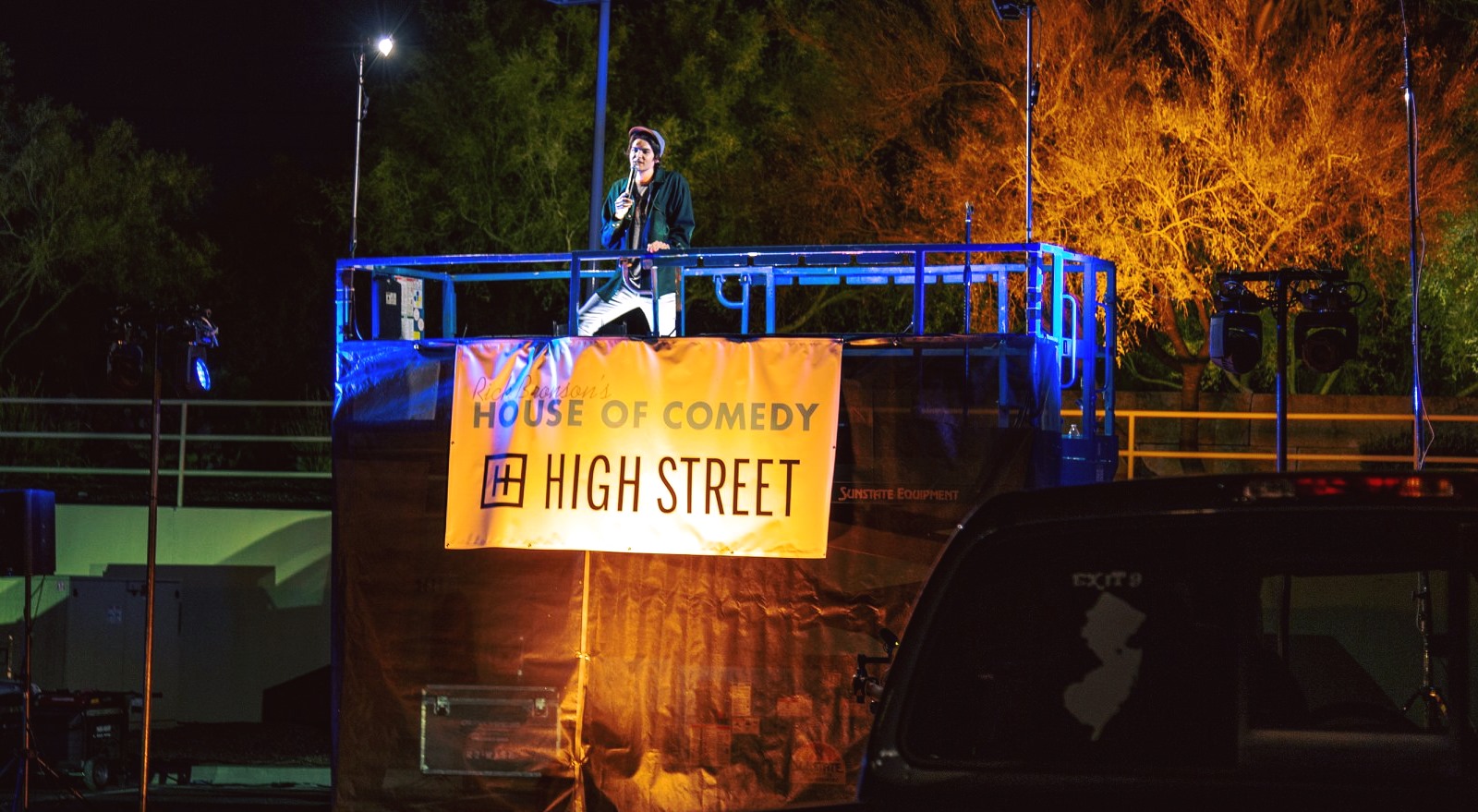 We know there are challenges, but there are also opportunities today. What excites you most about these changes?
"Not a lot of excitement going on other than motivation. I have been an event safety nut for a long time, but now it's an invisible threat which comes with new challenges. I think we will come out of this with new ways of doing things, new technology for crowd control. I think the people that are in crowd control will face an exciting lifetime challenge, for them to come up with new ways to have events in the future. I'm excited about getting back to work and putting smiles on people while they enjoy a show."
What concerns you most about our current situation?
"The biggest concern is getting infected and getting my lovely wife infected. And also, my family, co-workers, our brothers and sisters and on and on. Yes, hoping I still have a job is a big one, but not as important as health. Working on events will be different at first, but we will all get used to this reality pretty fast. Wearing masks is really not uncommon in high dust festivals.
"The other concerns I have is once we get through this, will I have the same crew? This has thrown all of us in a world wind, and since March 16th I have not seen my crew as they all had to find new work to get through this. I'm not sure who will be coming back or want to come back. This has been the only life I have known for about 27 years or so. I tell people that in this industry you will see the strangest and crazy things, but I think this tops it all."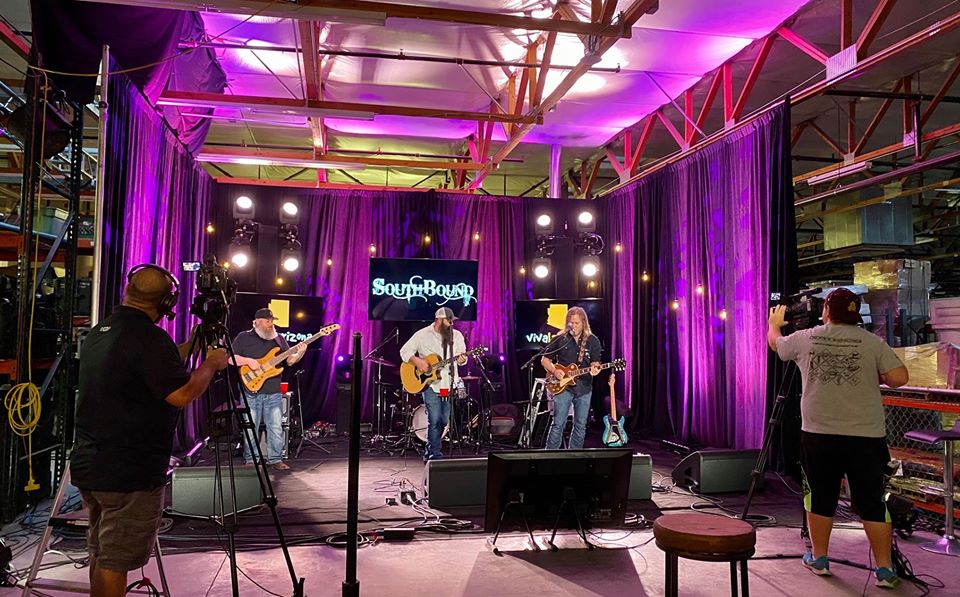 What is the biggest lesson you've learned from this crisis?
"The importance of having enough savings to last about 2 years – LOL! I think the number one thing is anything in life can change on a dime with no notice. We work crazy hours and are hardly home during the season. Being home has reminded me that I need to step away from the busy craziness at times and spend more time with my wife, family and friends, need to enjoy life and understand that not all things I can control.
"So, my advice is to stay strong! It has been a tough time for all of us. Please reach out to someone if you feel depressed or lost, there is always an ear that will listen and help. This is only a brief halt and things will come back, just give it some time."