I'm With The Band – Steven Douglas and the Killers
Posted on December 6, 2022

The "craorag" in this Irish lighting designer's company name, "Craorag Lighting," comes from the old Irish term for "crimson." How fitting, since in Celtic folklore this is often considered the color of magic and fantasy! The words not only aptly describe Douglas' imaginative lighting style, they also nicely apply to the captivating shows he creates for his longtime client, The Killers.
Douglas first lit the superstar band in November 2004. He was in Dublin between tours at the time and covered The Killers' show at a local theatre for a friend. The band's people liked what they saw, asked for his phone, and a few weeks later called and asked him to light The Killer's NME tour. This soon led to shows in Paris and other European cities, which ultimately became a 'what are you doing for the rest of the year?" proposition.
The gifted LD and his client haven't looked back since. Why should they? With creative philosophies that fit like a hand and glove, they have been turning out pulsating shows musically and visually ever since, with no signs of slowing down. Douglas shared some insights with us on the forces that drive this collaboration.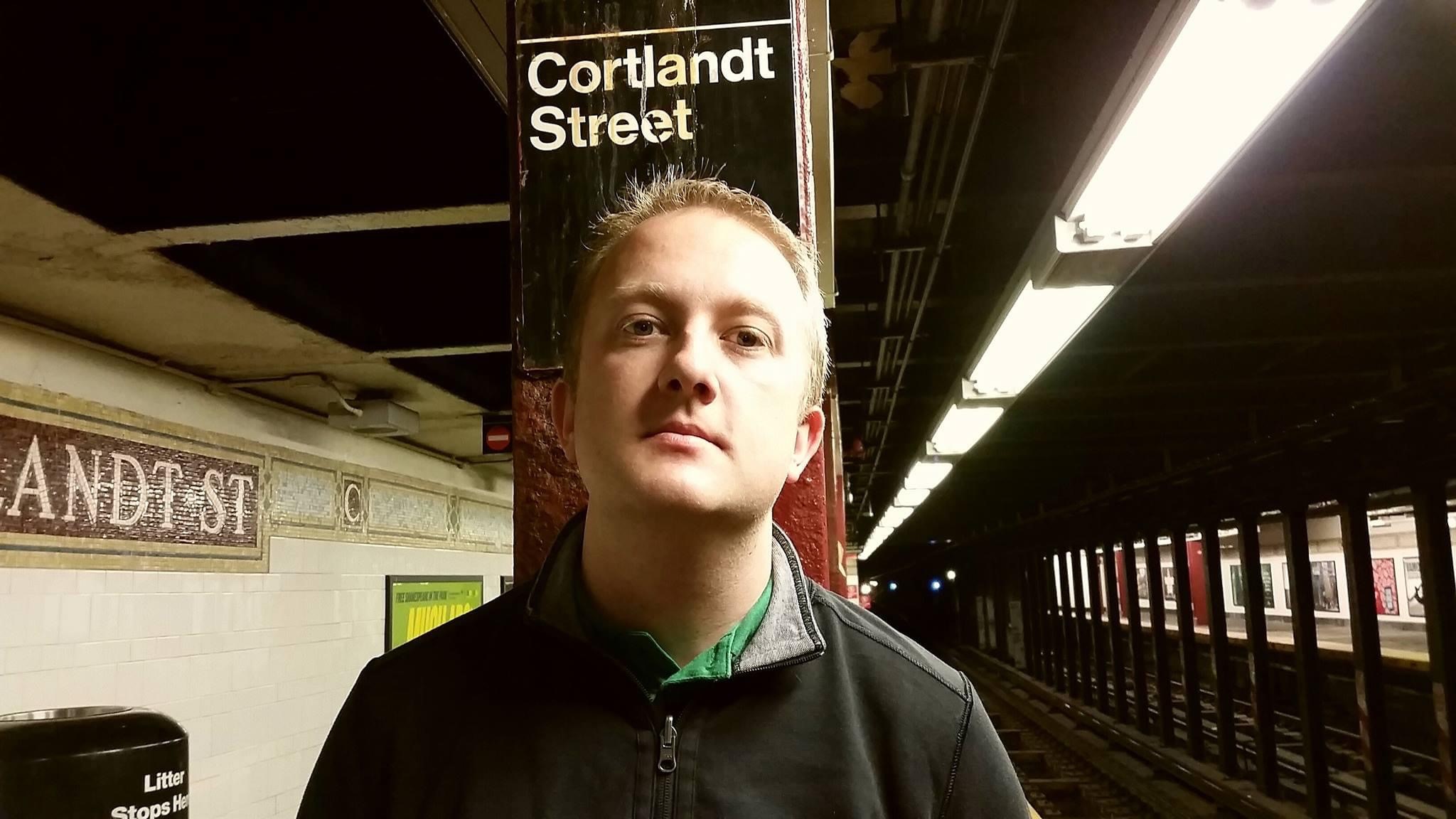 The Killers are known for the impressive way they bring a dramatic and theatrical flair to their performances. How do you reflect this in your lighting?
"I think it's something I've always tried to bring to shows given my background in theatre but the band are very cognizant of their performance and how they want to be seen on stage. Their musical influences always had their own distinctive look and were instantly recognizable on stage. So, I'd imagine some element of that feeds into how we construct the show and light it."
Brandon Flowers likes to move around on stage. How does that influence your lighting?
"He is very active; the majority of his movements are also based on the crowd each night, and how they are reacting to the show. He doesn't really have pre-planned positions. He plays it by ear every night, so I have to make sure I have enough fixtures following him to light him anywhere on the stage from any angle. It also has to look good on camera while still retaining the mood of the song. That's very important."
Ronnie Vannucci does long and amazingly energetic drum solos. That must be fun to light. How do you keep up?
"Most of his big solo moments come on the end of songs when the band will jam. Although I usually know they could happen on certain songs, the length and content of the section will be different every night. I have to make sure I have enough buskable handles at the ready to try and follow along with what they might do."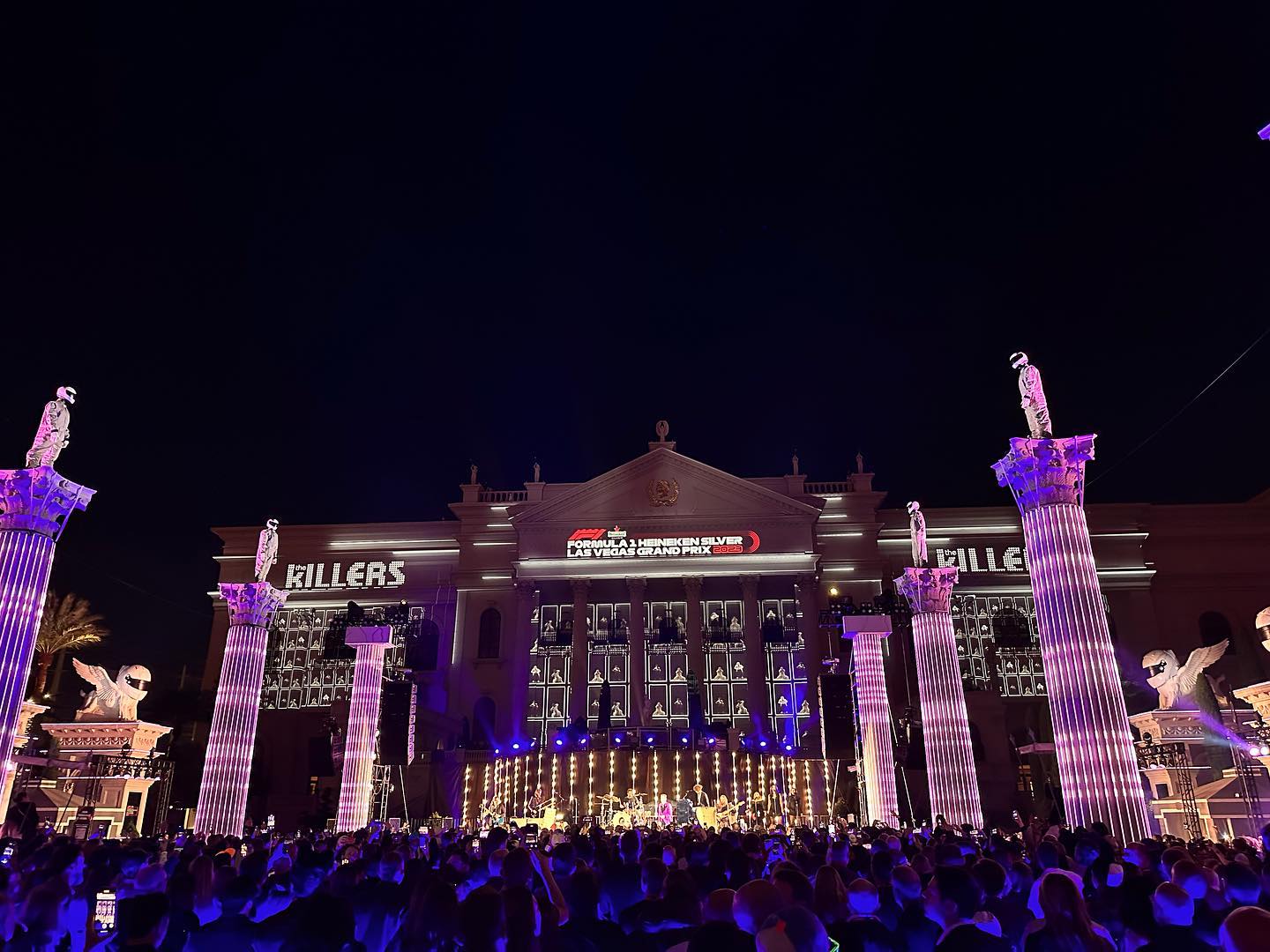 What's the best thing about working with The Killers?
"The broad range of venues that we do definitely keeps things interesting. We can play anything from a bar to a stadium. The night we headlined Wembley Stadium in front of 90,000 people, we also played at the Highbury Garage for 600. When they did the opening of the T Mobile Arena in Las Vegas, they followed it up with a show for a few hundred people at bar in downtown Vegas that was owned by a friend of the band's.
"We have done a lot of these "show after the show" nights. They are pretty fun and fly by the seat of your pants because it's usually a last minute thing to keep it all secret. The band are always open for a collaboration on stage; so, I've had the pleasure of briefly getting to light people like Bruce Springsteen, Paul Mc Cartney, Elton John, Johnny Marr, Pet Shop Boys, New Order, and Chrissie Hynde to name a few. That is always memorable."
Speaking of that broad range of venues, what's the favorite one you've played with The Killers?
'A favorite venue is a tough one to pick. We've been very lucky and have played many iconic venues over the last 17 years. Madison Square Garden is always good but my favorite has to be either Red Rocks in Colorado or the Budokan in Tokyo. They always stick out in my mind as highlights. Getting to do a show on the grounds of the White House on July 4th was also pretty cool."
We talked about what's your favorite thing about working with the band, what's the most challenging thing?
"We play a lot of festivals, as The Killers are quite a festival friendly band. While I enjoy that, sometimes availability of local gear for one-off shows can be a challenge. But that's not the worst complaint to have!"
How involved is the band in lighting? Are there any band members who are more involved than others?
"The band are quite involved in the overall look of everything. We start with the broad strokes of what we want to achieve with the look of the show, and develop the physical appearance of it first. Then we set about lighting it once we get into the pre-production stage. Usually, I can run with it a lot — and if there is something in particular that doesn't match with how they pictured things, we set about changing it."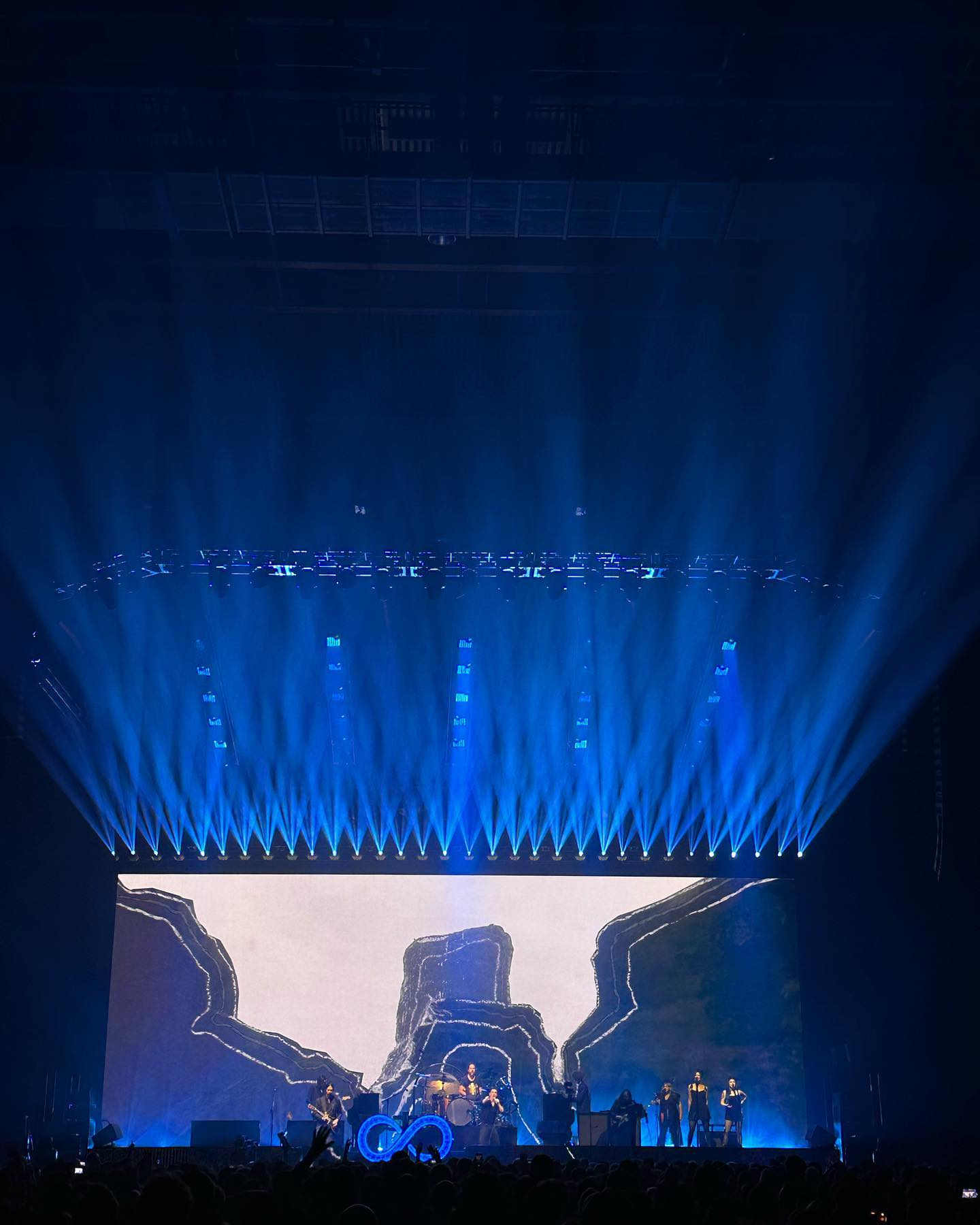 Do you have a favorite song of The Killers?
"It changes all the time. It's usually something that isn't currently in the set. 'Move Away' has always been a favorite but it's a B-side that has rarely been played live. 'On Top' and 'Midnight Show' have always been favorites to light. In the current show, 'Runaways' and 'Dying Breed' are huge songs, and 'For Reasons Unknown' is always interesting because some nights we have guest drummers pulled out of the audience and it's a complete lottery as to whether they will be any good or not. That keeps us on our toes."
How has working with The Killers influence your development as a designer?
"I think the biggest thing I've learned – hopefully – is reinvention. When it's the eighth or ninth time you sit down to program songs that you've been lighting for 17 years, it would be easy to relax and rehash some of the stuff you've done previously. But we try to completely redo the show for every new album cycle. That is something that requires a lot of growing and learning from a design point of view. Then there's also the huge range of music the band have produced, from indie rock, to Americana, to dancey numbers, to country songs. Keeping up with that definitely helps you grow as a designer."