Eric Wade Locating Light
Posted on October 1, 2019

What's the first thing you look at when you begin a design? We often pose this question during our interviews with LDs. Usually, their answers revolve around their clients' music, a prominent set piece, or the visuals of an album cover. All important considerations to be sure, but for Usher's long-time designer, the creative process invariably begins with something far more fundamental: the consideration of space.
Lighting never takes place in a vacuum. To be truly meaningful, believes Wade, a design must reflect its time and place, as well as the expectations of the people it will ultimately effect. After all, what good is a brilliant wall of light if it is ill-suited for most of the venues on a tour, or runs counter to the sensibilities of audiences?
Knowing every dimension of the environment that he will be lighting is at the heart of Wade's design philosophy. It's a viewpoint that has served him well in a remarkable career that began when he ran lights and sound for his mother's rock band at age 14. Lighting country legend George Strait in the pre-moving fixture days was a big break. So too was working with Peter Morse on Michael Jackson's Dangerous Tour. There were also tours with the likes of David Bowie, Pink Floyd, Kiss, Prince, The Rolling Stones, and Elton John, as well as his long association with friend and client Usher.
More recently, Wade's definition of "design space" has expanded. As an Area Solutions Consultant, he was intimately involved in lighting Little Caesars Arena in Detroit. This was in addition to other sports projects for the WWE, Cleveland Cavaliers, ESPN boxing and the college football championship. Speaking to us from the headquarters of his company Crossfade Design, he shared his insights into lighting for space.
A few years ago in Dallas, you created a very impressive design at the Unite Forever Gala for Blake Shelton and Usher. Your design supported both of these mega stars seamlessly. How did you connect these two divergent musical styles in one lighting/video design?
A few years ago in Dallas, you created a very impressive design at the Unite Forever Gala for Blake Shelton and Usher. Your design supported both of these mega stars seamlessly. How did you connect these two divergent musical styles in one lighting/video design?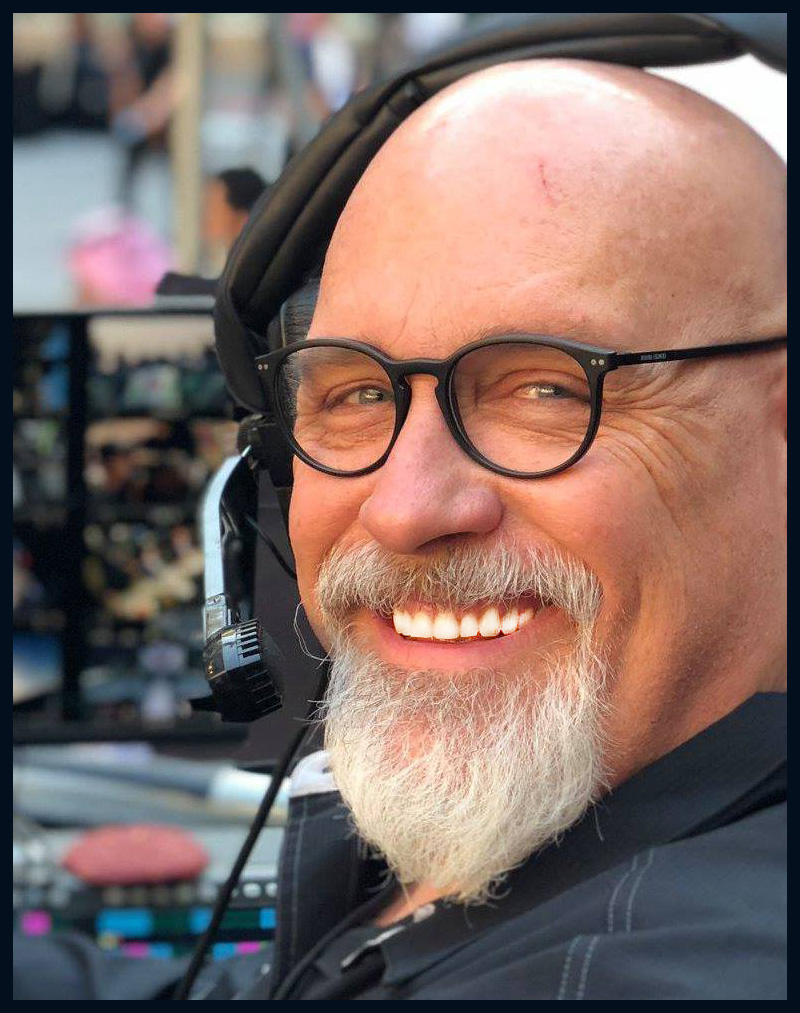 "I am glad you brought that up. I was not just the lighting designer on this show, I actually designed the entire show including the creatives. When you have control of the entire show including concept, video, lighting, stage, dancers, and artist flow, you're able to make everything come together more seamlessly. This particular project was extremely challenging because of the two unique styles of the artists, and the different expectations fans had for each.
"My goal was to keep the attention of both artists' audiences throughout the entire show. I did not want to have one artist do his entire show for his fans and then have those fans leave at the end of that set. The solution to that was to mix the show between both artists and both bands. I decided to divide the show into four equal parts alternating between the two artists. For the finale of the show, I combined both bands and both artists for three songs together. Thankfully, both Usher and Blake were on board due to the friendship they formed when working on The Voice."
You mentioned this project was "extremely challenging." Can you elaborate?
'There were a couple of elements of the show that were not only fun to deal with but were challenging to execute. One of them was that Usher normally travels with 8-12 dancers, while Blake has zero. The solution to this was to add the Dallas Cowboys Cheerleaders as Blake's dancers. This was a fun way to transition to Blake's set. He came marching up the ramp after Usher's first segment, saying, 'Hey…whoa…wait a minute, you (Usher) got all these dancers…I got dancers too!' Then, enter the Dallas Cowboys Cheerleaders!
"The second challenge was how to bring it all together in the finale. We had to remind people why we were there – to support The United Way. I wanted everyone to feel the love so to speak as we closed the show with a bit of fun. I had Blake sing an Usher song and Usher sing a Blake song. This was fun for everyone. However, the real kicker came when Blake and Usher sang Joe Cocker's version of 'With A Little Help From My Friends,' along with United Way Team, Dallas Cowboy Cheerleaders and Usher's dancers joining them onstage. This was a perfect way to end the show. Everyone went home happy and motivated to be a part of something larger than themselves."
The Unite Forever Gala was a one-off. More recently you did a highly regarded one-off for Eric Clapton. From a design standpoint, what's the difference between creating a one-off as opposed to a tour?
"I treat one-offs exactly as that — a one-time event. The big plus to one-offs is that they allow you to create an environment for a single specific show and its single specific venue. The challenge to this is the gear limitations. You may not be able to acquire specific lights that you would want, the quantities that are desired or you might not have the budget to get what you truly need. However, I take pride and enjoy trying to meet the specific challenges associated with each one-off. I like to design shows that work in the space I am given."
You've been with Usher since 2001. That's a long time by this industry's standards. What's the key to a successful artist/designer relationship?
"It is a very rare thing to connect with an artist on such a level that you wind up with friendship as well as longevity. Listening to the needs of the artist, trying to incorporate their vision and marry it with the overall concept of the show is critical. Usher is an extremely talented artist who makes it a point to learn every aspect of his show, so everything looks great. As a designer, I too want all aspects of his show to look great. So, there's a mutual respect and creative synergy between us that keeps his show cutting edge and moving forward. Usher has always taken great care to surround himself with a solid and dedicated creative team, and I am just lucky to be one of them. Still, you have to keep in mind that sometimes an artist just wants someone new for fresh inspiration, so it isn't necessarily a negative reflection on anyone when there's a breakup."
We've always been impressed by how smoothly you use big geometric forms on stage the way you did with Usher's UR Experience tour. Do you think in terms of shapes when you design, using fixture arrangements to create patterns?
"I love working with shapes. Who wouldn't? People are taught shapes from infancy. How many times were we told as kids about the 'square peg in a round hole?' Manipulating shapes in a stage environment is crucial to most designs. We work with octagons, circles, triangles, pyramids, squares, rectangles, diamonds and so forth. The kooky thing about lighting design is we can make a circle fit in a square hole — so there's no limit to where we can go from there!"
Another thing that we always liked is how you balance video and lighting. How do you keep video and light in harmony and avoid having one overwhelm the other?
"Truly, this is one of the hardest things to accomplish in the days of the 'modern show.' Every show these days is heavily video driven. With that, everyone on the production team has an opinion on what the screens should look like. I prefer to make my video a mix of a scenic element and a video element. I think some songs need nothing more than a nice static scenic look or a simple motion graphic. Then there are songs that need to be a full on 'all about the video' presentation. Relying too much on one or the other makes for a dull, monotonous show."
Any advice on working with video graphic designers?
"When working with a graphic designer it's important to be on the same page with colors and theme for the specific song or element you are trying to create. It is a process to make scenic, video and lighting complementary to the overall performance. The production elements are only there to accentuate an artist, not to be the artist. This process is achieved by thoughtful, intentional creation to support what the artist is doing."
What's the first thing you look at when you begin a design project?
"The first thing I look at is the type of venues this show will go into. Obviously, you cannot build a stadium show that is playing sheds all summer. Design to your space – that is the key! There is nothing worse than selling the artist a super cool, massive design with all the bells and whistles that will only be able to be realized at a handful of venues. I would rather design them a super cool show to fit all the venues they are playing. "
How do you get inspired to begin a design?
"Inspiration comes from many places I have visited, museums, parks, movies, cities, past experiences, but mostly I get pumped from listening to my playlist which is extremely varied. Sour Skittles and a good Pinot Noir also help."
In many of your designs, it looks like you limit the number of colors you use to two or three. Do you think that designs can be hurt by over colorization?
"Certainly, color can be overused. Years ago, I studied colors of light and how they affect human moods and feelings. I determine the color of the song by the message being conveyed and the feeling I want the audience to experience for that specific song. Using too many colors in a song takes away the ability for lighting to achieve its effect on the audience."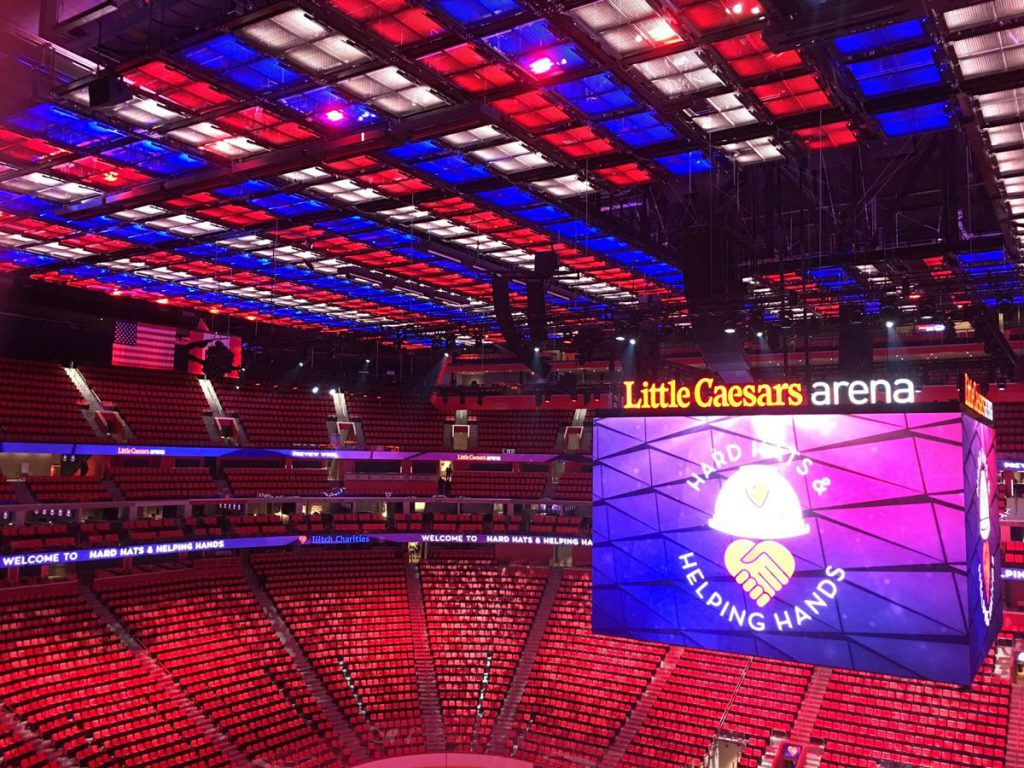 How about brightness, is there a point where a design can have too much output?
"Absolutely. Tempering your lighting to fit the space and the mood is paramount. You have to ask yourself 'what am I lighting?' Is it a TV show? Movie? Concert? Theatrical Production? Church? Sports event? Indoors or out? All require specific levels of intensity and specific colors. The levels will vary depending on the event. For example, in most cases, sports lighting will require excessive levels of intensity and a higher color temperature, while a TV show will require low levels of intensity and a lower color temperature. It always comes down to the space and event."
Is there an Eric Wade look? How would you describe it?
"Yes, and it's shaped by my years of working for Peter Morse. It includes the multipart timing to the ends of songs. Peter never liked a straight black out. It always had to ripple in or ripple out. That methodology stuck with me and I do it to this day. Peter Morse is such an incredible designer, the big influence in my career, and person that I can only strive to be. Thanks Peter!"
What is the advantage of multipart timing?
"Multipart timing of intensity, color, motion etcetera enables you to stagger something like a black out. So, instead of hitting the cue and having everything just go out all at once, you can set your multipart timing to do things, like take out the intensity of all fixtures over a specified amount of time from the outside of the stage to the inside or vice versa. This achieves a very engaging ripple out look from the outsides of the stage to the center. It could be a staggered fly away or a staggered color change followed by a staggered black out and so on. The possibilities are endless."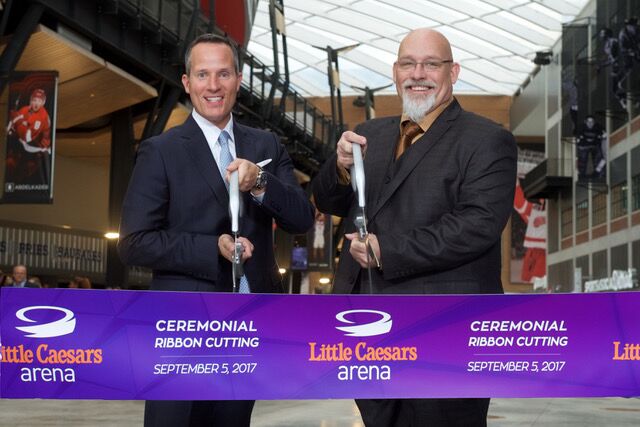 In the early days, you toured with George Strait. What was that like?
"Young, stupid and learning with an artist that I could try almost anything creatively. You have to remember this was in the days well before moving lights, and even color scrollers. So is was a lot of pars, ellipsoidals and ACLs. I was not just the LD but the ME and Truck Driver. WOW! We never had a bus. I totally forgot about those days. I would not trade the experience for anything. I really had to learn every aspect of my lighting system if I wanted it up and working every day. Learning from the ground up is what truly makes a great designer."
How did you get started in lighting?
"My mother was a local rock singer in Dallas. At around 14 years old I went into the clubs to run lighting and sound for bands she was working with. I then started working with other local bands in the area doing the club circuit for local bands like Savvy, which featured Ricky Lynn Gregg, Pantera, Destiny, Boss Tweed, Jim Dandy. I got a break doing a Robin Trower show at Savvy's concert venue in Ft. Worth. They hired me to do a few shows as they didn't have an LD. When I was out on the road with them, I started working with another artist Pat Travers. Shortly after that, I took a job with Dallas Back-up (now Onstage Systems), and Charles Belcher took a chance on a young dumb kid that made a lot of mistakes. After a few more years of experience I started working at other local lighting companies: Samuelson Concert Productions, Victor Duncan, Little Stage Lighting. Then I finally got a job as one of the first automated moving light tech/operators in history. Boom. What a ride!"
How important has collaboration been to achieving your success?
"It's extremely important. We talked about Unite Forever earlier. As is always true with a show of that size especially, success depends on assembling a team of good people. For the creative element of this show I brought in a large team of some great talents like Jason Winfree, Eric Marchwinski, Keith Hoagland, Kirk Miller, John Lucksinger, Steve Foster, Ryan Young, Ryan Middlemiss, John Arrowsmith, Chris Keating, Ryan Cecil. Also, since no show can run flawlessly without a superior crew, I handpicked Art McConnell, Alex Seiler, Eric Marshall, Mel Dorough, Michael Behm, Travis Braudaway, Christopher Escher, Tyler Trofatter, Troy Giddens to join me."
In addition to your touring work, you've designed lighting systems for venues like Little Caesar's Arena in Detroit. How did your experience lighting and programming for concerts influence your venue work?
"All my life experiences, the people I have worked with and my passion for sports, as well as theater, has made this particular journey a natural process, and has helped me. The sports world is looking for more production value, and I love giving it to them.
"Little Caesar's Arena was every lighting designer's dream job. I was involved before the venue even broke ground until the Red Wings sank their first puck in their new building. It was an honor to be involved in the entire process, and I look forward to doing many more.
"My years of experience enabled me to consult with the architects and infrastructure designers on many aspects of this building uses other than sports. I looked at things like rigging loads, dock space, concert load-ins, house lighting, spot lights, scoreboards, video, sound, value engineering, architectural lighting, building networking, and marketing opportunities with sponsors in relation to game presentations. This has led me to one of my current positions at Crossfade Design as an Arena Solutions Consultant."
You've done a lot of programming and have worked with some of the more celebrated designers. What's the key to being a good programmer?
"LISTEN TO THE DESIGNER! You are a programmer, not a designer. Learn what your designer likes and build a relationship with your designer so that you can create the designer's vision for a show. Even more so, take time to train and master your console of choice so that you are the most efficient, fast, knowledgeable and creative programmer that you can be. Be prepared to assist the designer should they ask for input. Lastly, know your rig. This includes but not limited to fixture modes, patching, circuiting, fixture orientation, and so on, all which can be learned by working from the bottom up and knowing how an entire system is put together through firsthand experience."
You've accomplished a great deal in your career. Looking back is there one artist from the past who's no longer with us, who you wished you had the chance to light?
"Michael Jackson. This was Peter Morse's gig until the tour that Michael was working on when he passed away. I worked on the Dangerous Tour for Peter and to this day it is the most amazing production I have ever experienced. I would have loved to be a part of Peter's design team for Michael Jackson today."
Looking back on your career, is there one project that stands out as being the most memorable?
"This is a tough question. I have been involved in so many amazing productions at many different levels throughout my career it would be hard to list just one single project. Examples of this would be: The Michael Jackson Dangerous Tour, all the Usher tours, being a tech on Live Aid, being a console operator on the Walden Woods benefit shows, working with Jason Robinson on massive WWE projects (who by the way is the most talented TV lighting designer I have ever worked with), touring with David Bowie, INXS, Robert Palmer, Pink Floyd, Kiss, Bette Midler, Barbara Streisand, Shania Twain, Prince, Rolling Stones, Elton John and many other wonderful artist so much so I cannot put each experience above another. My life has been one big project and I would not trade it for anything."
How would you like to be remembered as a designer?
"I want people to remember that I loved my career, I loved this business, I loved the friendships and I not only appreciated but respected every crew person that made living my dream a success."