Colorizing Czech Fest
Posted on December 3, 2017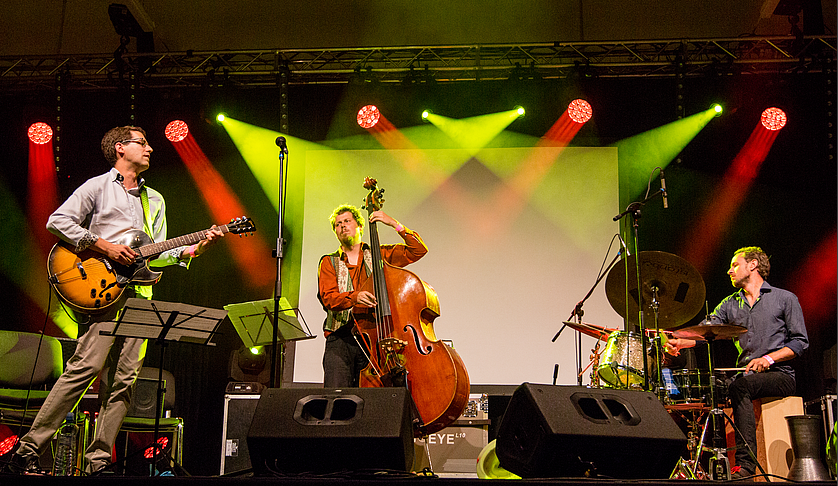 Colours of Ostrava is the biggest international music festival in the Czech Republic and one of the largest in Central Europe. With its unique location at the Dolní oblast Vítkovice, an old Czechoslovak mine with Unesco World Heritage status, the festival draws some of the biggest musical acts from around the globe. This year, it treated fans to performances from the likes of Imagine Dragons and alt-J on five stages.
Michal Giza and his team at local rental house, Krawall created an appropriately high-octane lighting rig for the festival's popular areas, including the Absolut stage. To this end, Krawall had a big assist from the Rogue R1 Spot.
The Krawall team used eight of the Rogue moving fixtures to set the right visual tone for the intense musical performances on stage. Particularly stunning was the interaction between our fixtures and the huge mirror suspended above the crowd at a 45-degree angle. Thanks to the Rogue units' rotating 3-facet prism and dual gobo wheels, they were able to create memorable aerial effects and looks with refracted coloured beams of light.
"The Rogues provided extremely powerful and versatile looks throughout the whole stage area," commented Giza. "I was able to create huge aerial effects by reflecting the spots off the large mirror, which created a cornucopia of colour and energy to support the music."
While the Rogue R1 Spots provided the necessary energy for the crowd, to the festival organiser's delight, the powerful aerial effects also ensured that attention was focused upon the large Absolut logo in the mirror, which could be seen from all around the festival site.
Playing a supporting role to the Rogues were four Intimidator Spot 375Z IRC fixtures from CHAUVET DJ. Positioned on either side of the mirror to provide further effects and eye candy, these fixtures served up a seemingly endless stream of captivating looks throughout the four day festival thanks in part to their dual rotating split prisms.
"We're big fans of the Intimidator fixtures for their small footprint, ease of installation and reliability," continued Giza. "At the Absolute stage, these factors were crucial in allowing us to create seamless problem-free looks throughout the whole weekend."
To illuminate the large stage structure within which the large mirrored surface was positioned, Giza specified a further 16 CHAUVET DJ SlimPAR Pro H USB fixtures to provide saturated and atmospheric wash lighting. As a result of the wireless control technology, Giza's team was able to effortlessly place and illuminate the structure in a last minute design addition.
"The SlimPARs also provided saturated and evenly distributed wash effects to illuminate the whole stage structure, providing a perfect contrast to the energy of the Rogues and Intimidator combination," said Giza. "It was a vivid visual contrast to have our sleek stage lighting against the backdrop of the historic buildings. People commonly refer to this festival as 'Colours.' With the output we got from our rig, the Absolut stage more than lived up to this label."