Christopher Wren's Turn of Events
Posted on October 5, 2021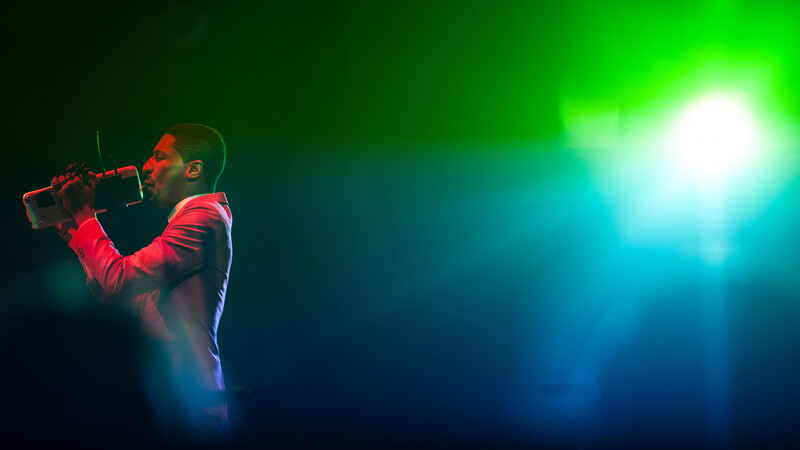 Stevie Wonder, John Legend, Sara Bareilles, Train… the list of artists that this Chicago-based lighting designer has worked with is long, but as he is quick to point out, he's never actually lit a tour. From the very beginning of his career, some 20 years ago, he has been focused on exhibit and event lighting.
He's quite accomplished at it too, having done widely praised designs for global clients like McDonalds, Chicago Idea Week, Ravina Festival, and the Chi Town Rising NYE celebration. Wren's technical expertise has made him a sought-after speaker and teacher on the subject of event lighting.
Like the technology Wren works with, the event and exhibit industry he serves has undergone profound changes over the past two decades, and he has kept paced every step of the way incorporating xR into his designs and venturing more deeply into walk-through light art projects. Regarding the latter, his show "Lightscape" will be in five US cities this fall.
Speaking to us from the offices of his company, Keylight, Wren shared insights into the evolving state of event design.
This April you taught an IATSE course in event lighting. Setting aside the technical aspects of event lighting, what are the most important conceptual/creative lessons that someone new to this field should learn?
"The course that I teach is related to ETCP certification, so it does tend to be mostly technical. I think that personally, my own creative strengths benefit from my strong technical background, but I think the best lesson that anyone new can learn is to always be learning. Watch, ask, copy, and borrow from everyone else. For me, the technical knowledge helps me visualize the design, but for others, it seems like that creativity is more unbridled. Find what works for you, and steal from the best."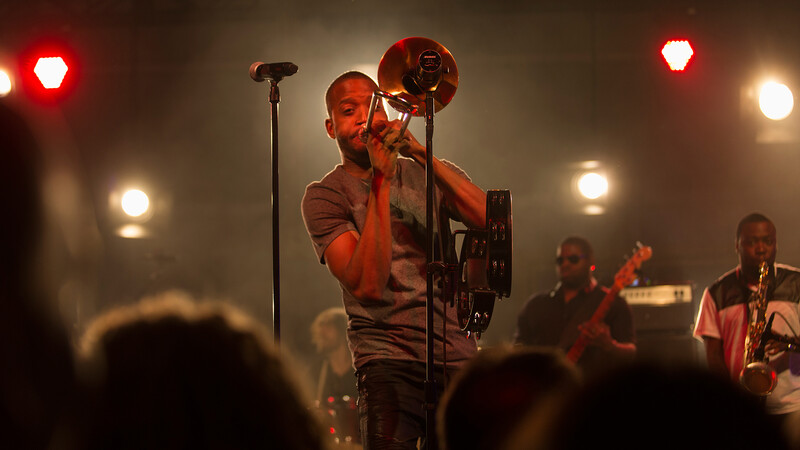 Do you think we need more education and certification in the event lighting industry?
"From a safety standpoint, I absolutely believe this is true, but again, that's more of a technical focus. On the design side, I'm a fan of having industry accepted practices as well as the new standards that are being developed for simplifying workflows between drafting, paperwork, and programming.
Creatively, I've been lucky to work with a lot of amazing designers and artists. While some do have a strong educational background, several of the most stunning creations came from people that had little or no formal education in the field. Sorry for the long answer, but I think that everyone's unique backgrounds are what bring interesting perspectives to design, and ultimately it is the work that provides the best education."
Many of the events you've done also involve entertainment, often from high profile stars. So, how does it differ lighting a performance at an event as opposed to a tour?
"I'm about to lose any credibility, but I've never actually gone on tour, so most of my work with high profile acts came through private events or my time as LD at Ravinia. I probably get a little more excited than most when I get to design for high profile stars since I didn't ever tour, but often I'm designing the overall event with the artist's LD handling their portion of the show. As with everything, it's a balance. I will say that from a programming standpoint, some of the best tricks have come from those LD's that are usually touring."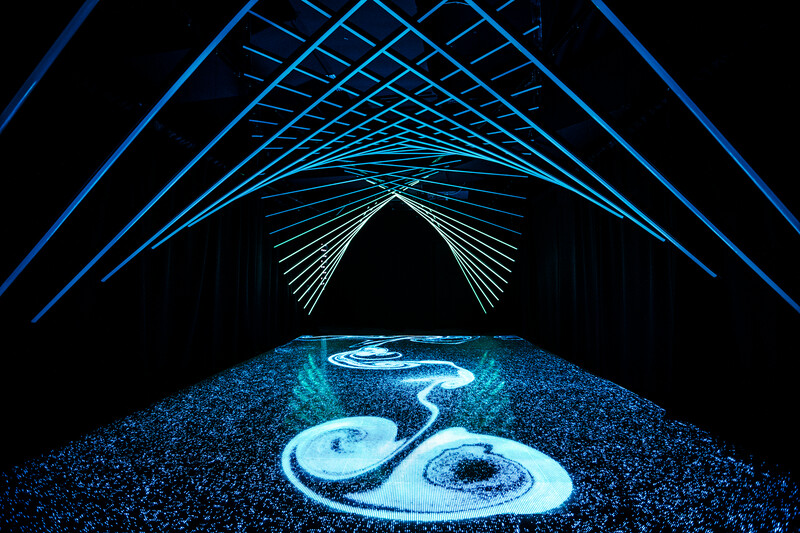 In ChiTown Rising, you lit a massive NYE celebration for the city of Chicago. It was brutally cold there. How does that impact set up?
"It impacted every part of it. I was incredibly lucky to be working with an amazing team on that event including John Marovich. From a production and planning standpoint, we were ready for the weather. We completely lost the first day of setup due to an ice storm but were quickly back on schedule because everything was planned so well. From a design standpoint, we had all lighting and media elements pre-visualized and sync'd wherever possible. Of course, we planned for as much outdoor rated equipment as possible which was much more difficult five years ago than it is today."
That event was also televised. How do you modify your designs when you know an event is going to be videoed?
"Almost all the events that I design have a large video component to them whether they are televised or not. I'm usually considering camera angles, balance of lighting and video, and design impact for everyone viewing the event, even if they are not there in person. For that specific event, the crowd and architecture were as much of a focus as the actual stages and production elements, so it was all built into the designs from the beginning. We also tried to work with the television crews in advance to setup shots, so little would be left to chance. Again, throughout my career, I've never been afraid to ask questions from others, so my own practices in designing for video are probably some mashup of others that have a much larger focus in that arena."
We were really impressed with how you colorized the stage at Navy Pier to balance it against the blue water of Lake Michigan. Do you try to integrate the surroundings into your design when you light an outdoor event?
"Architecture is my favorite source of inspiration, and most of my favorite architectural designs involve some wildly creative relationship between environment and structure. Sometimes, it's a juxtaposition, but more often it is some seamless integration between the work and the landscape. So, the answer is that I try to find that balance whenever possible.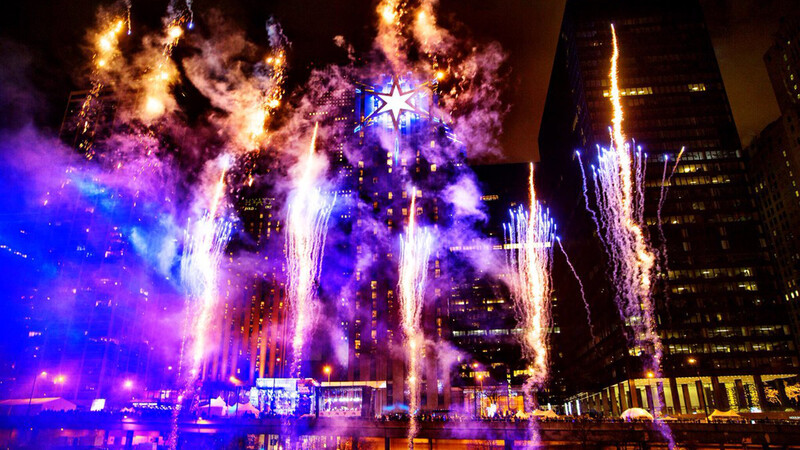 Speaking of colors at corporate events you're typically compelled to use a company's colors. Sometimes those colors may not lend themselves to working with other colors. How do you deal with that kind of situation?
"I wear a t-shirt that says "off-brand" when I show up to work. (At least I always say that I'm going to buy that t-shirt). I've actually adjusted my workflow over time to be much more considerate of brand, show graphics, and making sure that I'm complimenting the production instead of being a focus of it. If I'm making a bold choice with color or programming, it usually starts with a conversation and some time to review before the actual event."
You started out lighting haunted houses. How did this influence your development as a designer? Were there any lessons you learned from that experience that you apply to your work today?
"Wow! That seems so long ago. Honestly, I credit the haunted houses with my career today. I don't want to go into a long back-story, but the haunted house design business led to me focusing on set and lighting design in college which led to working for a lighting vendor. At that time, the shop mainly had me working as an ME, but when they got a call for The Science of Fear, the owner, Bill Nolan said "Didn't you design haunted houses?" That led to my first design work for them which led to other design work, and here we are. In terms of influence, I think the best lesson is that sometimes it's more effective to turn off a light than to turn one on." I need to also thank another amazing designer named Todd Clark for reminding me of that lesson a few years back when I was designing for dance.
Looking at your career, what do you regard as your most memorable events?
"A Chicago producer named Carrie Kennedy really provided my first opportunity for handling complete production design with Chicago Ideas Week. She is uber talented and is often asked to produce outrageous, unique, large-scale events. That professional relationship has led to some of the most interesting and challenging work including many of my current projects."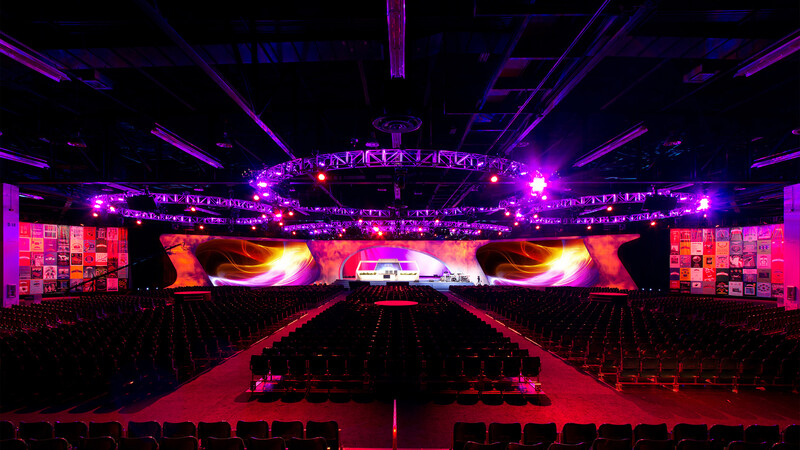 You're involved in VRAR Chicago, which is devoted to advancing "virtual and immersive XR technologies." How do you define that? Why did you start this group?
"My brother Matt, a software developer and system architect who also has a decent amount of experience in the event industry, started VRAR Chicago a few years back to promote immersive technologies across all use cases and to specifically define Chicago as the center for this emerging tech. When the world shut down in 2020, we decided to partner, and I took over the Executive Director role."
How do you think this technology is going to change events, both in terms of livestreams and live events?
"When I began with VRAR Chicago, I can say that I was somewhat of a skeptic. I had some experience with both virtual and augmented reality but struggled to understand any potential for it to have wide adoption or to redefine our lives in any meaningful way. From my experience this past year and a half, I can tell you that this technology is already changing events as well as everything in our lives.
"If you are imagining the value of VR or AR through the lens of Ready Player One or some mobile gimmick that happens during a concert, it's easy to miss the actual uses that are already so common, we take them for granted. Even a brief look at recent history illustrates that technology is moving towards complete integration between the physical and digital worlds."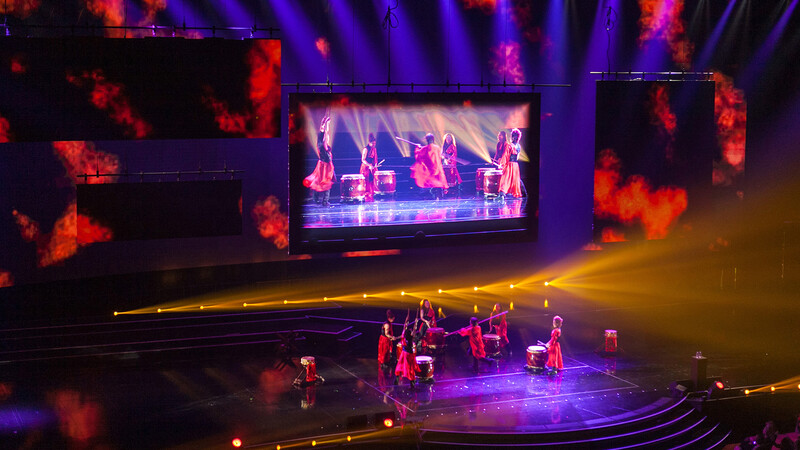 Can you share any examples of events you've done that employ this technology?
"As I mentioned, almost every event already employs this technology. The transition just happens so gradually, that we begin to take the advances for granted. Every application that is integrating digital and physical space is an example. This would include virtual stages and programming and any digital overlay happening on physical objects.
"From a design standpoint, "Immersive" might be the most over used catch phrase in our industry when defining audience experience. In terms of the actual tech, we've used AR to digitally visualize a stage in physical locations, we've built an event series that takes place in a 3D virtual environment, and we've worked with a variety of clients to produce virtual events and experiences and to consult on ways to effectively utilize the technology."
You have also gotten more involved in "light art," such as the Illumination and Lightscape events that you've designed. From a creative standpoint how is your approach to that different than it is when you're designing an event?
"With these events, I get to collaborate with other artists, create individual installations, and design the lighting for the overall landscape of the event. Again, I'm incredibly lucky to work with amazing producers that are invested in the idea that the audience experience should be a cohesive story from beginning to end.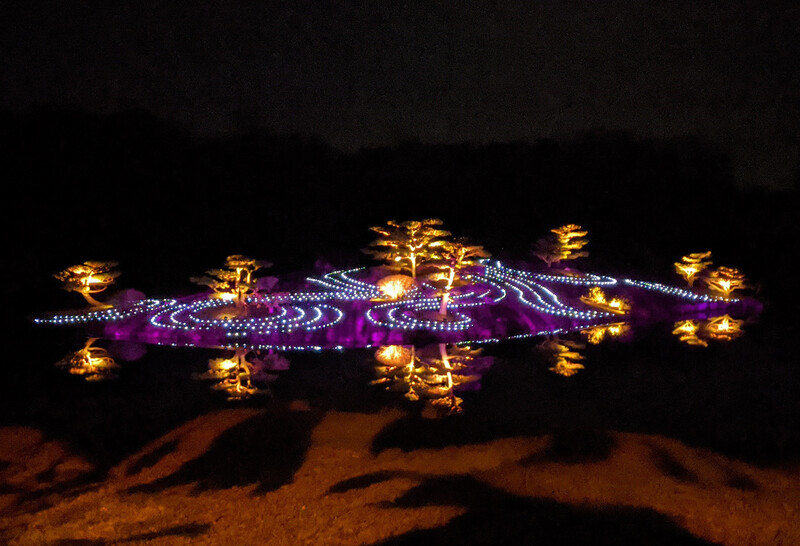 "With Illumination, that journey is a timeline that occurs in a single evening, and with Lightscape, it is a more literal journey through an evolving landscape. Like any story, we want the audience to experience an ebb and flow that is subtly increasing in intensity with moments of surprise or intense reaction. A colleague of mine always starts the creative process with the question, 'What do we want people saying to each other immediately after the experience?' I think defining that end point is always a great place to begin.
Why do you think light art exhibits are becoming more popular?
I think people want these shared experiences. Being a part of something like this with friends and family just intensifies our personal feelings that much more. There is also something to be said lately for any ability for people to gather together. I think light art is popular because light has a magical quality that isn't easily definable. It has a versatility to shift perspectives and to surprise more than any other medium, so from the perspective of the artist, it offers the opportunity to create with seemingly limitless possibility.
Lightscape is expanding to five cities this year. What is that going to be like?
I've always been drawn to challenging projects. Again, it might be my technical background that cultivates some desire to problem solve, but I find a lot of personal satisfaction in design work that forces me to create solutions for challenges I haven't previously encountered, and this project is constantly filing that need. Also, because I'm not actively operating the event when it's running, it's just incredibly fulfilling to sit back and watch reactions to some of the designs.