CHAUVET Professional To Showcase New Ovation Par Fixtures At USITT
Posted on February 20, 2019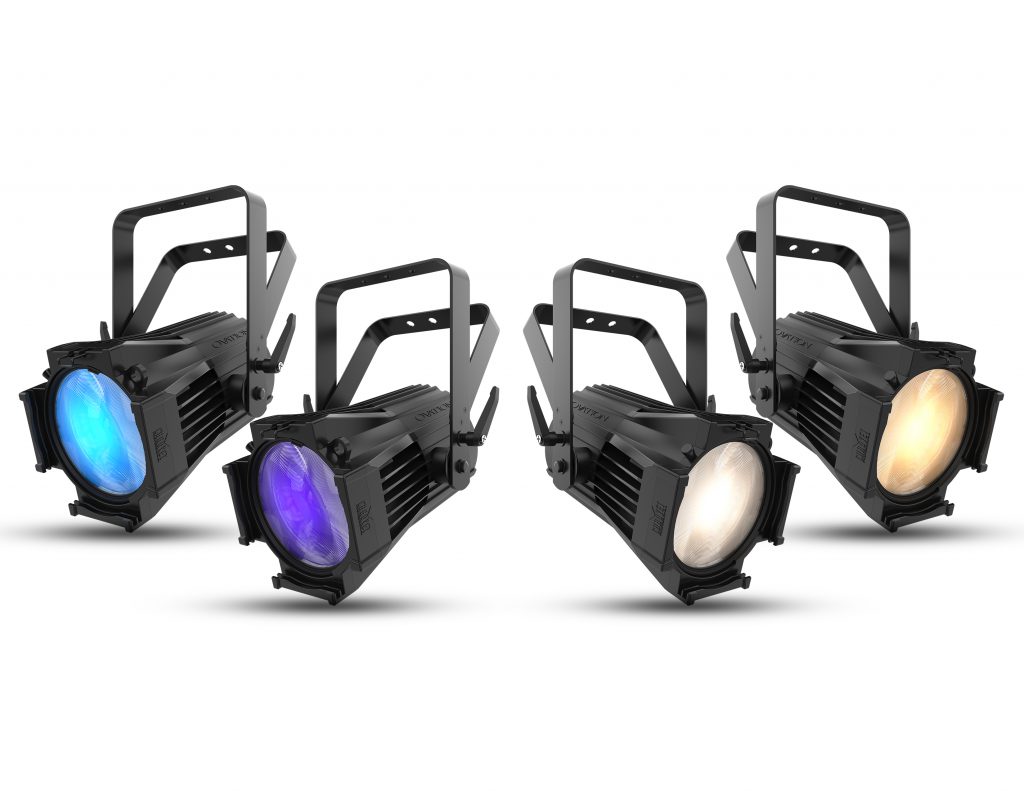 LOUISVILLE –  CHAUVET Professional's Ovation line of LED ellipsoidal, Fresnel and batten fixtures have earned widespread praise since their introduction a few years ago, impressing lighting designers from London's West End, to regional theatres in Australia and across the US. Now the company has expanded the groundbreaking stage lighting series by introducing a collection of Ovation par fixtures that it will be showcasing at USITT.
Visitors to the company's USITT booth (1125) will see new par fixtures available in RGBA-Lime, warm white, variable white and UV models. All four varieties feature 16-bit dimming, a single-source homogenous light, RDM and Variable Pulse Width Modulation. The new pars also come with interchangeable lens plates for medium and wide beam angles, and they accept standard 7.5" beam shaping accessories.
The three non-UV par fixtures also feature a high CRI, which results in more realistic lighting for stage and broadcast applications. Virtually silent in their operation, the new pars have the bright output that designers have come to expect from the Ovation series.
"We're very excited to be able to offer designers Ovation level performance in LED par fixtures," said Albert Chauvet, CEO of Chauvet. "The introduction of the Ovation pars rounds out the series and allows us to offer a complete lighting solution."
The new line of Ovation par fixtures includes the following models:
In addition to the new lineup of par fixtures, CHAUVET will be highlighting the recently introduced Ovation 6" Fresnels at its USITT booth.  Available in variable white and RGBA-Lime models, these fixtures deliver the same performance features as other Ovation Fresnels, but in a smaller package that allows them to be positioned in a wider variety of areas.
"Our goal is to broaden the designer's creative options," said Chauvet. "This is what our design philosophy is based on. Visitors to our USITT booth will see the results of this commitment."