CHAUVET Professional Reflects Texas Spirit At Cody Johnson and Mark Chestnut Benefit
Posted on December 8, 2017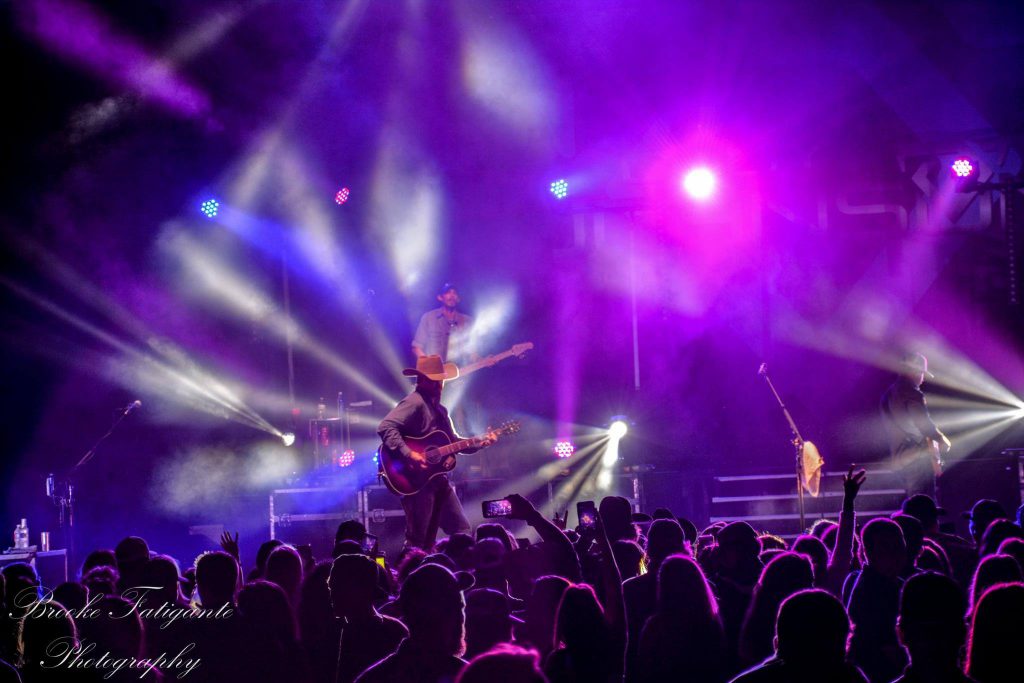 BEAUMONT, TX – In true Texas fashion, Cody Johnson has never let events play him. While working as a prison guard and professional bull rider in the mid-2000s, he decided to embark on a recording career. No contract from a Nashville label was forthcoming, so he set out instead to release an album on his own. Success wasn't easy, but it was emphatic when it came. His 2014 LP "Cowboy Like Me," reached No. 7 on the Billboard charts. Last year, his sixth recording "Gotta Be Me" peaked at No.2. By then, of course, the major record labels had come calling, but the fiercely independent Johnson still decided to go it alone.
Not surprisingly after Hurricane Harvey devastated his native state, Johnson quickly set about doing something to help those impacted by the storm. Gathering other country music stars, he organized "Cody Johnson Concerts For The Coast," a series of shows in southeast Texas that have 100-percent of the proceeds donated to local hurricane relief efforts. On November 17, the tour rolled into Beaumont, Texas, featuring music by Johnson and multi-platinum artist Mark Chestnut as well as rising stars like Parker McCollum. Providing powerful visuals for the evening was a colorful lightshow anchored by CHAUVET Professional Rogue, STRIKE and COLORdash fixtures supplied by Texas Stage.
"We wanted a look that was big, bold and colorful to reflect the spirit of the people of this area," said Jimmy Davidson, Johnson's regular lighting designer, who created the lightshow. "The Rogues helped us do this with their vivid colors and fast pan and tilt movements, while the STRIKE fixtures added a lot of punch. The lights fed off the music to create an uplifting atmosphere."
Davidson hung 12 Rogue R2 Washes on downstage truss, where they were used for front washing the performers and for audience lighting. The large crowd was also lit by the eight STRIKE 4 multi-formatted fixtures that were evenly spaced across the downstage truss. "The STRIKE fixtures served our design in a wide range of ways," said Davidson. "Their warm white glow was great for washing the crowd during some of the more reflective moments of the benefit concert. They also worked really well as strobes and eye candy."
Adding color accents and a sense of depth to the stage were the 12 COLORdash Batten-Quad 12 fixtures that Davidson arranged vertically on the facing of truss posts and horizontally along risers. Aside from lending a festive touch to the stage, the battens also gave it a more complete production look, which in turn made an especially meaningful evening for people in Beaumont even more special.