CHAUVET Professional Helps Carlos Torrijos And Juan Gomez-Cornejo Create Nuanced Looks For Billy Elliot
Posted on November 2, 2021
BARCELONA – The Elton John- Lee Hall coming of age musical Billy Elliot is the stuff of dreams, not just how they uplift, inspire and define an individual, but also how they run up against (and sometimes prevail over) harsh realities. Winner of multiple Tony and Olivier Awards, the story brilliantly juxtaposes divergent forces, such as ballet lessons and picket line battles, as it traces its young protagonist's journey of self-discovery during tumultuous times.
Reflecting the deep sea of emotions that run through this story in light, requires a design that is not only colorful and aesthetically balanced but also subtle and nuanced in its portrayal of different moods. Carlos Torrijos of Fábrica de Luz, and Juan Gomez-Cornejo provided just that for a current production of the musical presented by SOM PRODUCE at the Nuevo Teatro Alcalá in Madrid and the Teatro Victòria in Barcelona.
"Billy is a show more about color temperature than color itself," said Torrijos, when discussing the subtle and emotive lighting design. Helping him and Gomez-Cornejo achieve this balance in Barcelona were 52 CHAUVET Professional Ovation E-910FC ellipsoidal fixtures supplied by Proyect Arte.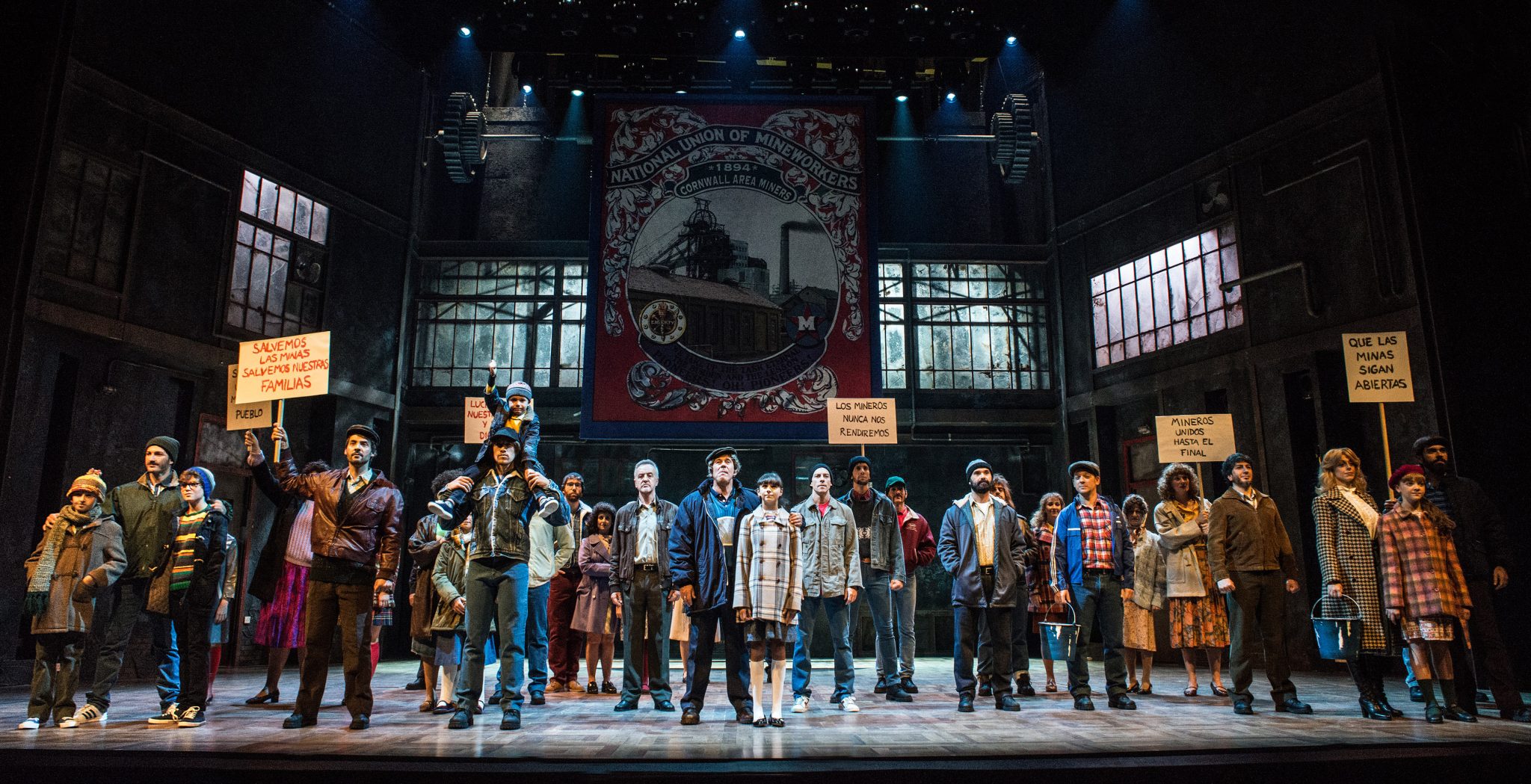 For many of the musical sections, Torrijos appreciates the Ovation fixtures' color temperature range of 2,800 to 6,500, which allows very agile changes to be made. The use of lime color is also valued by the designer, as are the PWM and RDB dimming curve selections.
During the rehearsals and programming intensity levels had to be varied considerably to achieve the desired effect, but the configuration has been very fast and intuitive. Torrijos found the maintenance and operation of the LED to be more user-friendly than those of conventional fixtures. He notes that he was able to make all the changes remotely without the need to lower the luminaire each time.
This production of Billy Elliot was slated to begin in Madrid in 2020, but was postponed as a result of the COVID-19 pandemic. During the ensuing lockdown, the production was moved to Barcelona, and the older conventional ellipsoidals were replaced by the new Ovation units.
Looking back, Torrijos says he is very happy with the switch to the LED fixtures.  Although he always appreciated the color temperature of conventional luminaires, he notes that when Project Arte sent him Ovation E-910-FC fixtures to test in his studio, he was pleasantly surprised by the results. The switch was then made, and this talented designer had even more precise tools to create the deeply subtle looks that this moving musical deserves.
# # #