Butch Allen – Barrier-Free Lighting
Posted on May 4, 2015

If the clothes do indeed make the man, as the old phrase goes, what does that say about Butch Allen? The renowned designer has been known to make a sartorial statement or two in his stellar career, from donning a bunny outfit while touring with alternative rockers Garbage a decade ago, to wearing a controversial T-shirt when accepting the 2014 Parnelli Award as Lighting Designer of the Year.
In this case, the clothing reflects the man – perhaps irreverent, but very funny, original and always ready to take another step beyond all of the you-can't-do-that rules that inhibit the creative process. It's this barrier breaking penchant, along with a great many other impossible to define qualities that have made Allen a one of a kind force in lighting design.
The man has won more awards (Top Dog in addition to Parnelli) and designed for more superstars (Van Halen, Yes, Def Leppard, Hole, Black Sabbath, Ricky Martin, Usher, Jennifer Lopez, Marc Anthony, Christina Aguilera, Kelly Clarkson, The Eagles, Metallica, and more) than we can list.
Interviewing Butch Allen is like hitching a motorcycle ride with Dennis Hopper and Peter Fonda. (If you're too young to remember Easy Rider, you can look this one up, as our interview subject might say.) It was unpredictable, unorthodox and fun – oh, and in the end we gained some valuable insights into lighting design from one of the best in the business. Enjoy!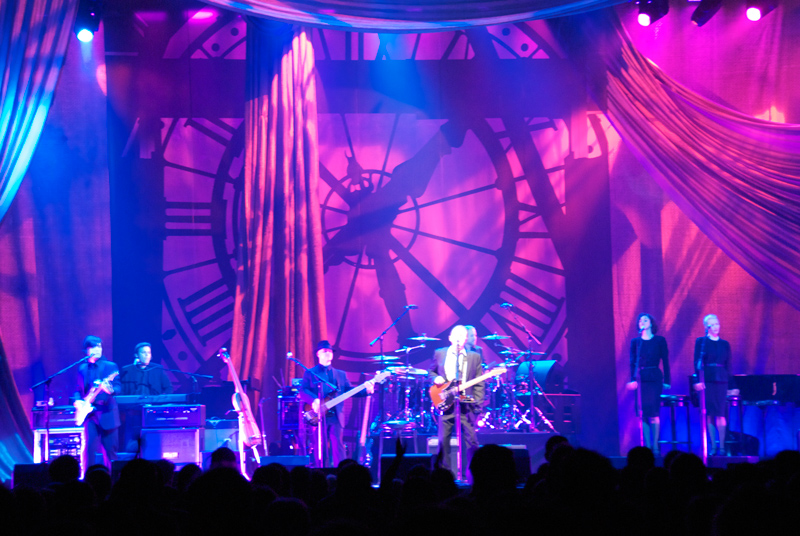 You are famous (not infamous, at least in our minds!) for your freewheeling unpredictable sense of humor. So, suppose you weren't Butch Allen and you were talking about Butch Allen's sense of humor to someone who never met you, how would you describe it?
"Tough question, but a good one that I'm not capable of answering. I realize that on a daily basis I'm stunned that there haven't been more hospital stays or UFC style gang beatings in my history!"
Does it help to have a sense of humor as a lighting designer?
"It helps to have a sense of humor in everything, every day of one's life I would imagine."
What was the meaning of the shirt you wore when you won the Parnelli Award last year as Lighting Designer of the Year?
"Ha ha! A regrettable choice right? I was humbled, and honored to accept the award on behalf of Mraz organization, associate designer Joel Reiff, Creative Uprising, and the fine folks at Upstaging. The loss of Patrick Stanfield weighed heavily over the evening, and I just tried to lighten things up a bit. I can only hope that Patrick was laughing also."
Let's talk about new technology, since you use it so well. Does the advance of LED color mixing impact the way you design? Like with the Q-Washes on your Dancing With The Stars Live! rig?
"I am stunned at the way LED technology has changed every aspect of our lives. My home is completely color controllable LED lighting. Color I only imagined – whether saturated or subtle – is now achievable. Color rendering is excellent. I can't even comprehend what's in store for all of us in the future. Oh yeah, and we still have a metric s*!t ton of other sources, and color temperatures to mix together. It's an exciting time!"
What are your feelings about the new generation of super intense set pieces like the Nexus? Do they change the way you design?
"The Nexus changed Paramore's design – that's for sure. We had a wall that was 50' wide by 7' tall. Their performance was outdoors at that awkward summer sunset time. Sunset, twilight, and finally darkness were a moving target on a daily basis, thus we decided to go big. Actually kind of punishing, dramatic, blinding, and mostly fun. Chad Peters and Rob Koenig really did an amazing job putting that show together in the venue lobby of the Hartford amphitheater."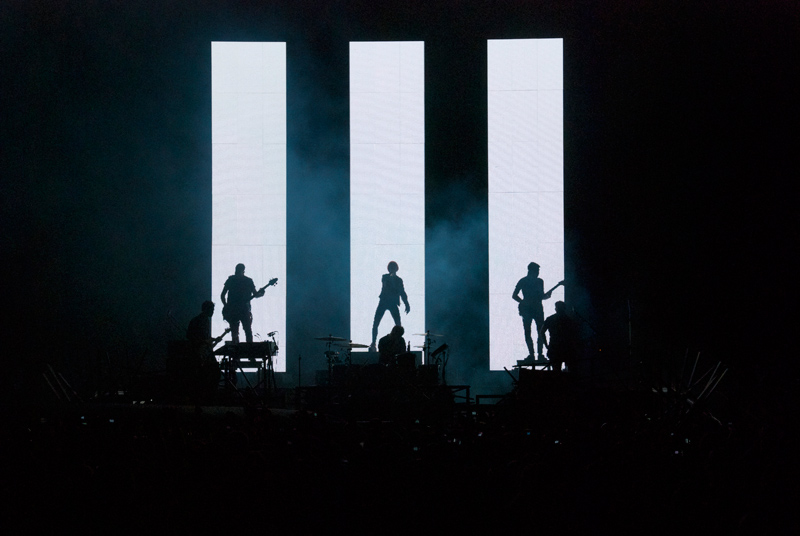 As a designer, does new technology make you think differently or is it just a matter of new technology making it easier for you to implement the creative ideas that are already in your brain?
"The answer is – both."
Do you regard video walls as separate from lighting? Where do you draw the line between something being video or it being lighting?
"LED and projection are light at their core. There are no lines between the two."
It may be hard to answer, but how do you get inspired creatively?
"Yup. You're right. That question is hard to answer. For me the process always starts and ends with the music."
What kind of software do you like to design in?
"Vectorworks, and Cinema 4 D."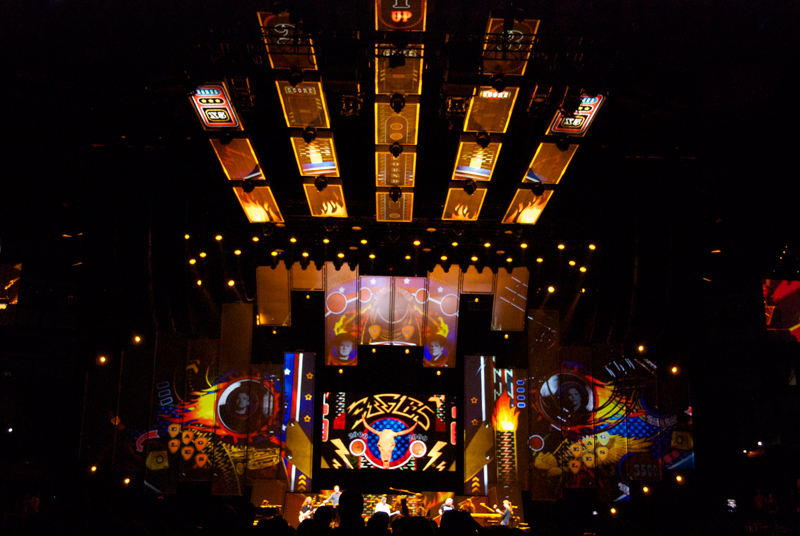 You always seemed to be able to be comfortable designing for a variety of different artists. Even back when you were working for Black Sabbath and Hole, you were also doing work for New Kids on the Block and The Backstreet Boys. Do you change your approach to design depending on the artist?
"Of course. Each flower in the garden is different, and beautiful. Watch out for the thorns – I am smiling as I say this!"
You also design for the likes of Eric Church, Paramore and Jason Mraz. So, do artists today have a different view on lighting than they did 10 or 15 years ago? Are they more aware of lighting? Are they more likely to have input into the design process?
"My favorite part of the journey is the collaborative nature of putting the pieces together with the artist. The artist's fresh eyes, coupled with the knowledge of why they created what they created, and their performance vision is the birthplace of most successful and beautiful moments."
As is evident from the names we just mentioned, not to mention the awards you've won, you've had an incredibly successful career. Any highlights, adventures or misadventures you want to share?
"Yikes. Tons. I'm the luckiest person on the planet. My life is highlights, and misadventures. Like I said: lucky."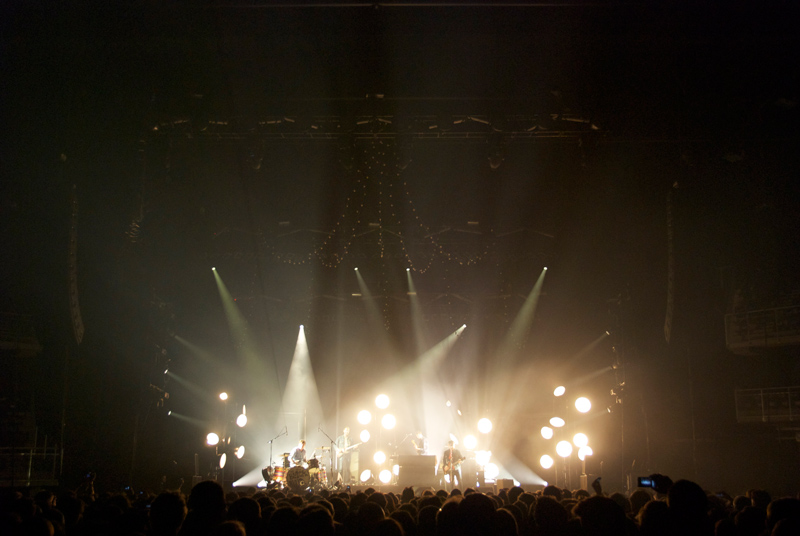 So aside from lady luck, who are the big influences in your career?
"In no particular order: Musser, Svoboda, Morse, Bonniol, Goulet, Bennet, Brickman, Cohen, Tipton, Bridge, Adams, Woodroffe, Owen, Brokaw, Smeeton, Eckerman, Kirkham, Fitzgerald, Rylander, Butts, Koenig, Halpin, Nyfield, Rodgers, Stufish, Tinkham, King, Lather, Tait, all the geniuses that write the code/invent the lights/invent control systems, and whoever invented Vectorworks. Then there are also a million architects and artists: LeFeb, Ottolenghi, Paul, LOREE, Mom, SUNY Fredonia, Spring, Skerseth, Jones, Abderrahman, and Braun, Berry –plus all the crews and all the reps. You know there's an unquantifiable tonnage of influence, and I'm getting tired of listing them all! To sum it up: Everything is a big influence in your life if you allow yourself the opportunity to open your eyes, ears and welcome joy."
You're an avid gardener. Any similarities between putting together a garden and a lighting rig?
"No – none at all."
So do you like gardening because it has nothing to do with lighting, or despite that fact?
"The garden not only is beautiful, but in addition to roses we have a large vegetable garden. All year long we get fresh, beautiful produce right out the front door. Mental freedom, outdoor time, flowers in the house and some good eatin'.. . all that good comes from the garden."
Suppose lighting was never invented and there was no such thing as a lighting designer, what would you be doing?
"Oh no. Perish the thought!"
Do you have a favorite color in your designs?
"That is the silliest question ever. Imagine Will Ferrell saying that-hilarious"
Suppose you could travel back in time with a lighting rig, is there any historical event you would have like to have created a lightshow for?
"Nope. I was wrong. That is now the silliest question ever. Imagine Will Ferrell saying that-hilarious."
Ok, we better quit while we're ahead then! So one final question: how would you like to be remembered as a lighting designer?
"I would prefer to be remembered as a good person. I haven't always attained my goal there, but I'm trying to claw my way up that mountain a little every day."