Time and Place – Scott Warner and Pirita Convent
Posted on January 5, 2021

Following their prescribed worship ritual, nuns and monks would gather seven times a day at Pirita to sing the entire Old Testament Book of Praises. Today, music still resonates off its thick limestone walls of this breathtaking site, as the long-abandoned convent outside the Estonian capital of Tallinn has been reborn as a park and concert venue.
Musical artists of every stripe from baroque to EDM have performed at this site drawn by its stunning vistas and dramatic gothic architecture, accented by gables that reach as high as 35 meters. Scott Warner first set foot here on May 6, 2018 to light a show by Stone Sour.
The owner of Karate Pinky, Warner has worked at celebrated venues throughout the world for a star-studded list of clients that includes the Pussycat Dolls, David Cook, Everclear, Gavin DeGraw, Jimmy Eat World, Train, Bad Religion, Steve Vai, GWAR, and Smokey Robinson. Still, when we asked him to share the story of a memorable venue, for the first installment in our new Time and Place series of articles, he immediately suggested the former convent at Prita. The more we learn about this magical place, the easier it is for us to understand why.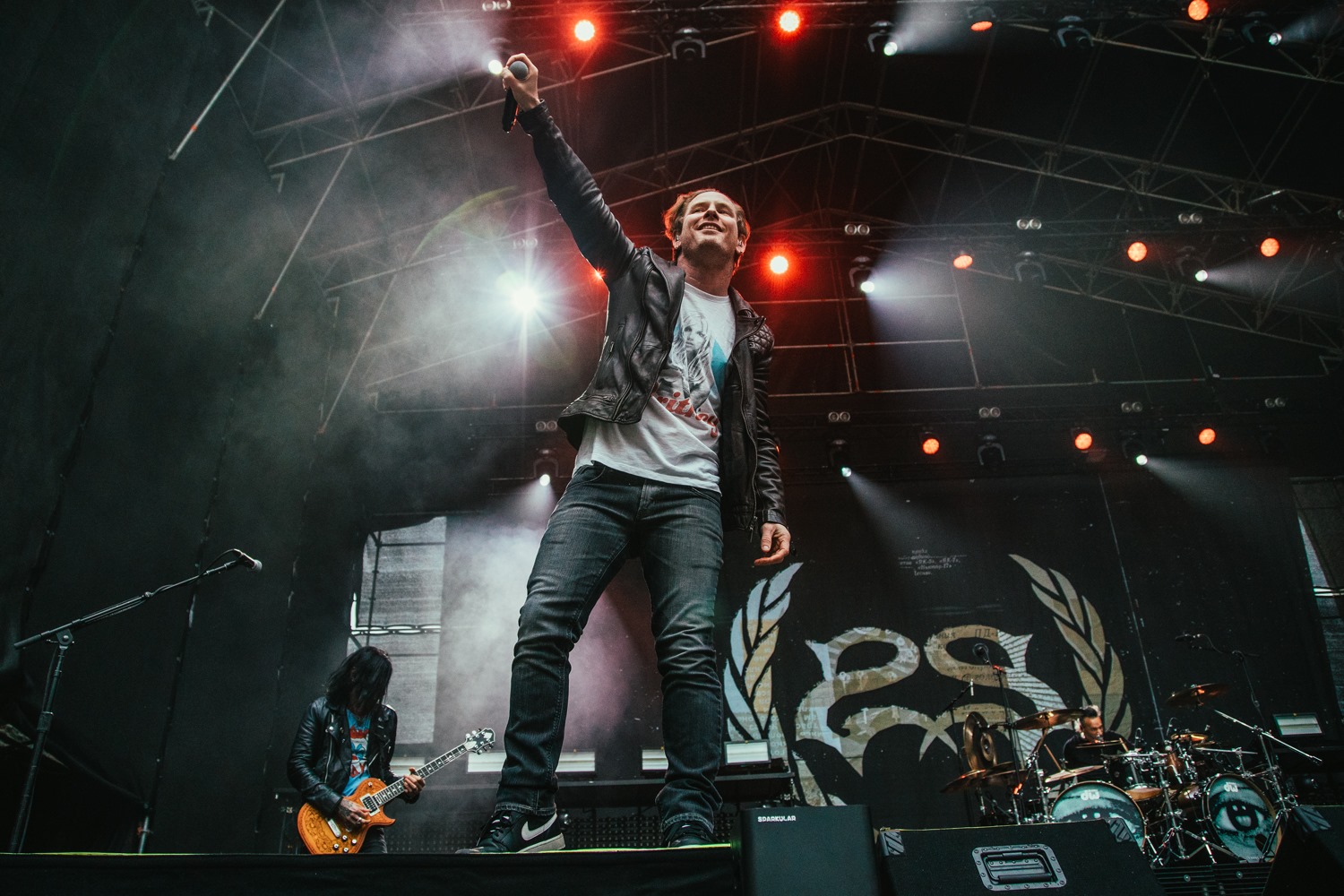 What is it about Pirita that makes it special for you?
"It's a very evocative looking, almost looks like it came out of a dream. When I first walked into this venue it was like going back in time. I believe it was built around 1407. It was attacked by Ivan the Terrible and shelled during WW2. The holes are still present in the walls. It's been through quite a lot, so maybe it finds some peace in the fact that people now go there for enjoyment."
Seeing as it was built in the 15th Century does it present any special challenges in terms of hanging positions or power?
"They had a grid hanging for us that I advanced locally. I was only carrying a massive floor package that was a pain to get on the stage. The weight of the pods was a concern. We had generators and it was sort of sketchy, but the show went off without any problems."
Did you play off the stunning architecture in your lighting design?
"Not really. We went on at our usual time, but it was light out."
What was the best thing about working here?
"Sometimes when you play sheds or arenas there's nothing much to look at. At the Pirita, I would stop what I was doing to wander around to take pictures. I also enjoy playing in remote places that maybe bands don't travel to. The fans really enjoy it and appreciate us coming there."
How accessible was it in terms of load in?
"A real pain. Off the truck, a long push through the grass, sand, into the venue and then up a makeshift ramp. We also had a hard time getting my pods in and out the door. Plus loading out in the dark is always annoying."
Do you picture this place vividly in your mind even when you're away from it?
"Oh yes, it's burnt in my mind."
What advice would you give another LD working there for the first time?
"Take pictures, and enjoy your surroundings. Check out the cemetery."