Spencer Lavoie's Festival Canvas
Posted on August 7, 2018
Every concert stage can be looked at as a canvas, an untouched space that is transformed with vivid colors and myriad patterns by a designer working to support a client's music. For Spencer Lavoie, this canvas becomes far larger when lighting festivals. Rather than supporting one band on a single stage, the festival designer must capture the music of multiple artists in light, often on two or three stages. These expanded creative challenges are what the Massachusetts-based designer says he likes best about designing for festivals.
The owner of 4Life Entertainment, Lavoie puts together festival rigs year-round, whether it's at the recent Elements Music & Arts Festival in New York City featuring headliners like Bassnecter and Snakeshops, or when working winter indoor warehouse events in Brooklyn. Each festival presents a welcomed new set of challenges based on the music being featured and the unique qualities of a particular venue.
Lavoie meets these challenges, not just with inspiration, but also by relying on careful planning and thorough attention to detail. He spoke to us about the challenges and rewards of the beautifully expansive creative canvas that is festival lighting.
You've done quite a few outdoor and indoor festivals, how do the two differ from your perspective as a designer?
"The biggest difference between designing for outdoor and indoor festivals is that the main, most basic issue that you have to deal with is different for each of them. At an outdoor festival, your big concern is exposure, while at an indoor one it's accessibility."
Can you elaborate on that?
"Outdoor festivals take place in an uncontrolled environment, so you have to deal with the elements. Before anything else is even considered, you have to account for the different weather conditions you might encounter. So, for example, all exposed cabling and fixtures must have the proper IP rating, while all non-IP rated fixtures have to be covered. This may not be very exciting, but you have to start with these issues.
"On the other hand, when you're lighting a festival inside a warehouse, you don't have these concerns. However, you do have accessibility issues that you would never encounter at an outdoor event. You have to deal with things like I-beams and overhead crowd hangs when your rigging indoors, which can be challenging.
"These two factors, exposure and accessibility, will always influence your design decisions; and your creativity has to work within the limits that they place on you. From a design standpoint, though, I would say that indoor festival venues lend themselves more to a totally immersive designs because they're in a confined space."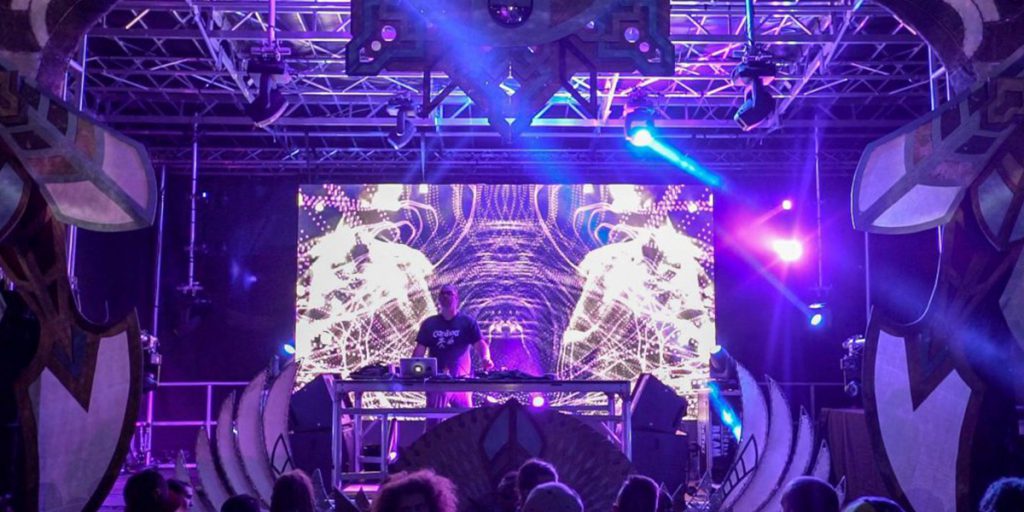 How do you get inspired when designing festivals?
"The great thing about designing for a well-orchestrated festival, regardless of its size, is the plethora of music you encounter each day on stage. So More often than not the music will lead me to the dynamics of the lightshow. Even when it's a festival focused on one genre, music will never be identical, so this will inspire diversity in the way you design. Being a music lover myself, I really enjoy being able to break down different styles, and crate looks for them on stage."
While you have your own take on a festival's music, you also have to mesh your ideas with those of visiting LDs. Any advice on that?
"Headline artists at a festival will almost always have input and specifications surrounding their stage design. Usually as an artist gets larger, the specific gear demands and size of the rig become much more complex. They want to differentiate the look of their show from those of the other headliners as well as from the festival rig.
"The headliners rider always takes precedence over the design being presented at any particular event. I will almost always build my festival plots so they can be altered quickly to accommodate a headliner's design, or be completely unobtrusive during the headliner's show. Needless to say, it's really important to get on the same page as your visiting LDs. Ideally, we like to collaborate on the plot design so rather than take a back seat to the headliner's rig, the house rig complements it."
It seems that scenic elements have become more important in festivals recently. How does this impact your work?
"The great thing that I see emerging with the onset of more affordable CNC machining and composite materials is scenic elements really becoming a focal points of many festival stages. I like this, because more often than not this gives your stage a character and personality, which really helps to create a synergy between the layout and the lighting.
"Scenic elements offer opportunities to hide fixtures almost completely, and design a rig that can take on multiple personalities around the elements that will be at the center of a design. The great thing about festivals is the amount of time and care that can be put into the art on a stage. Compare this to a one-off show, where setup time tends to be very tight. I look forward to seeing how far the industry can go with scenic elements on the more micro level compared to the multi-million-dollar stage designs being produced by massive festivals."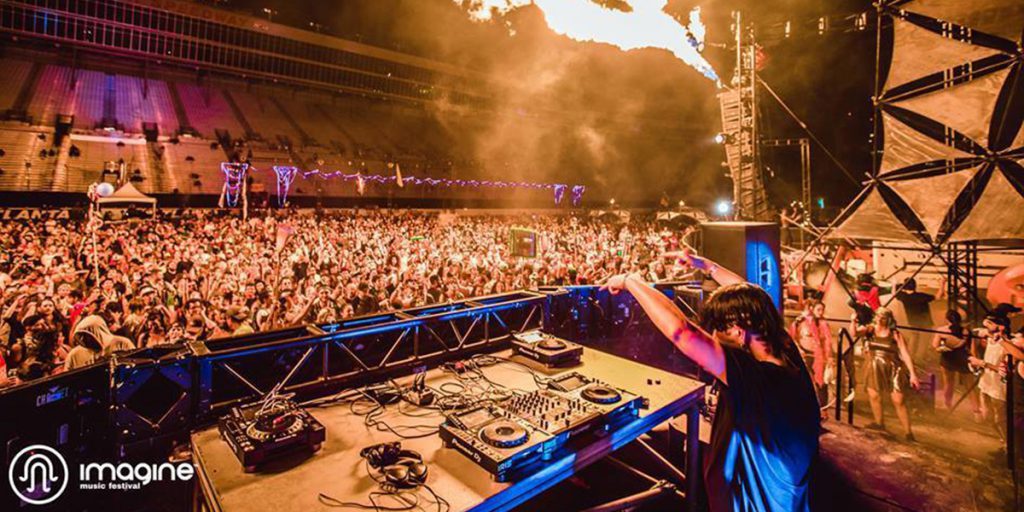 Looking beyond manufactured scenic elements, at outdoor festivals, the grounds are often woven in to the stage lighting design, become scenic elements themselves. How do you handle that?
"One of my favorite things about outdoor festivals is the opportunity they afford to bring lighting directly into a natural setting. The great thing about all the tree lines and pathways through the woods is that they give the lighting designer a chance to use IP LED pars to uplight and downlight the trees in an artful style. Often times the tree lighting will actually be controlled by DMX to be a part of the lightshow. Whether by wireless DMX or cable the tree lighting can become another external piece for the entire design and rigging of the show."
Earlier, we talked about working with visiting LDs, but a lot of opening acts rely on the festival to create their lightshow. How do you familiarize yourself with their music?
"With the number of acts performing at the typical festival, it is nearly impossible to familiarize yourself with all of the music being presented on the stages. I address this by creating a rig that's as flexible and dynamic as possible. Certain looks tend to flow more naturally with different styles of music. For example, heavy strobes won't be found in jam music as often as they are in the various styles of EDM music, so having a lighting arsenal that can work with nearly any style of music encountered is really essential to successful festival lighting."
How do you meet the challenge of lighting during daylight hours at outdoor festivals?
"The impossibility of creating dynamic looks in daytime is a big misconception in my opinion. Advances in LED technology, the overall improvement in lighting fixtures, and pixel mappability certainly lend to creating a stimulating lightshow in the daylight. Eye candy is the key to a daytime rig, because your rig can't rely on the sharp beams and aerial effects most LDs are accustomed to building their designs around. For daylight, you want to create a rig that has almost a backdrop of lights."
You do a lot of festivals, what is your favorite thing about them?
"One of my favorite thing about Festivals is that they offer a designer multiple stages to run during an event often times taking place simultaneously. The way I see it, this just gives you more opportunities to be creative as a designer."