Lakaz Creates Homey Vibe on Mauritius with CHAUVET Professional
Posted on December 21, 2021
What's in a name? When it comes to restaurants and clubs, sometimes not very much, other than a clever marketing phrase meant to entice customers. At other times, though a moniker can reveal something deeper and more meaningful about an establishment's way of doing business. Such is the case at Lakaz.
Located in the Indian island nation of Mauritius (population 1.3 million), Lakaz derives its name from the locale Creole language term for home or house.  It's an apt description of the prevailing atmosphere at this well-known venue, where locals and tourists (over a million visit the island every year), feel right at home.
During the pandemic lockdown, the normally busy club, took advantage of the lull in traffic to make its home even more inviting for guests by replacing its old fixtures with LED units from CHAUVET Professional. Designed and installed by One Touch Domotics, the upgrade did more than make the club more homey and inviting, it also provided Lakaz with an entirely new way to weave lighting into its entertainment options.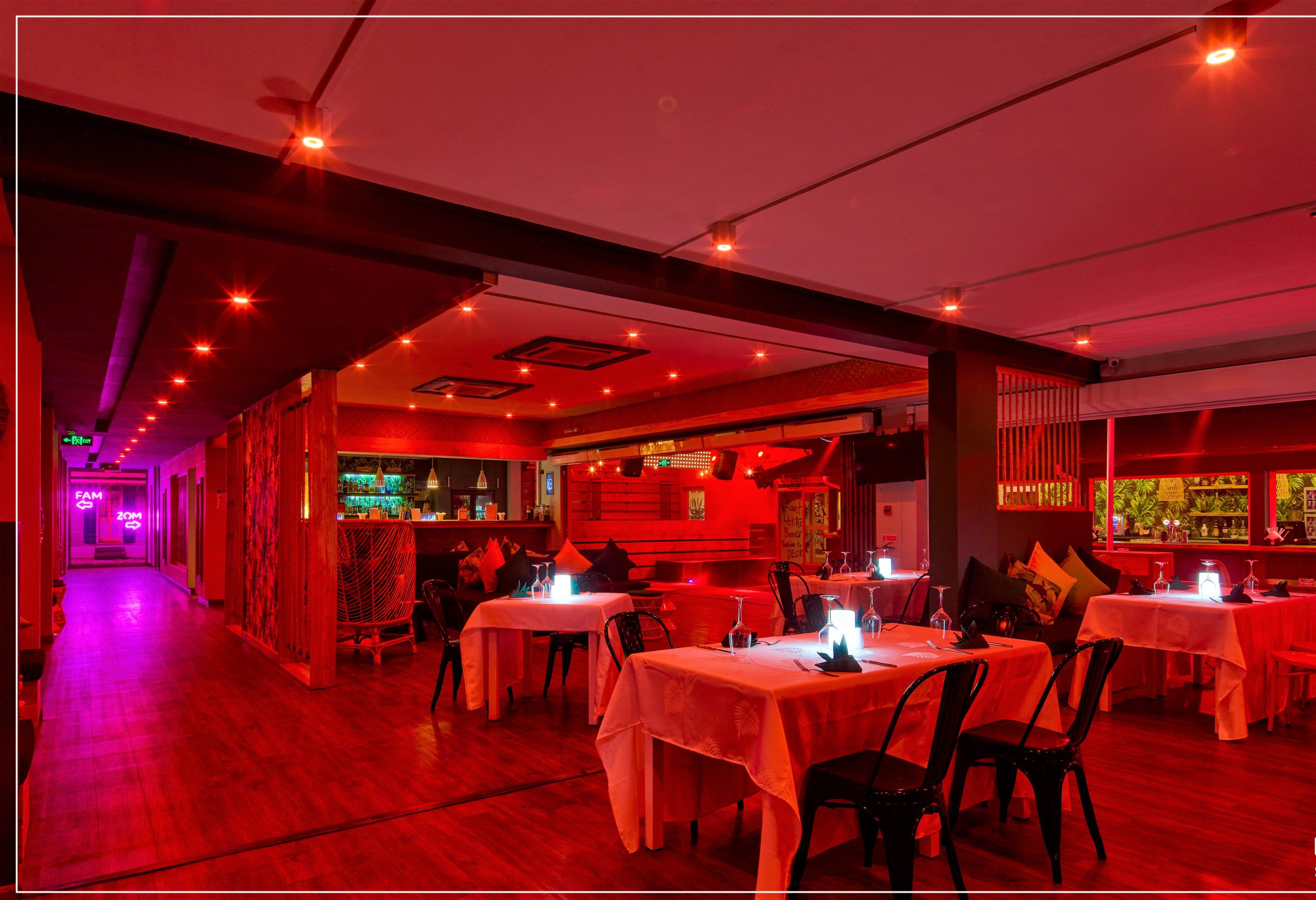 "Lakaz has been around for many years and is one of the most popular party spots in Mauritius, but it was time for a change with lighting," said Emanuel Blais of One Touch Domotics. "The management of the club made the decision to take advantage of the pandemic closure to do a complete renovation. It was at this time that I was contacted to completely rethink the lighting of the entire place up to the architectural lighting.
"The management wanted to bring a new look to the restaurant/bar with RGBW lights," continued Emanuel. "They wanted to be able to change looks with lighting with on click on their smartphone.  Regarding the club, the light had to have a big update to obtain much more dynamic effects than before and be used for various events other than club."
Anchoring the package that Blais and his team installed at the 700-person capacity club are 16 Rogue R1X Wash fixtures. With its color rendering capabilities and wide (7.9ﹾ to 62.7ﹾ) zoom range, the new fixture gives Lakaz the ability to change looks dramatically as it moves from restaurant to concert/event site, to dance club. Thanks to the fixture's RDM feature, these changes can be achieved remotely.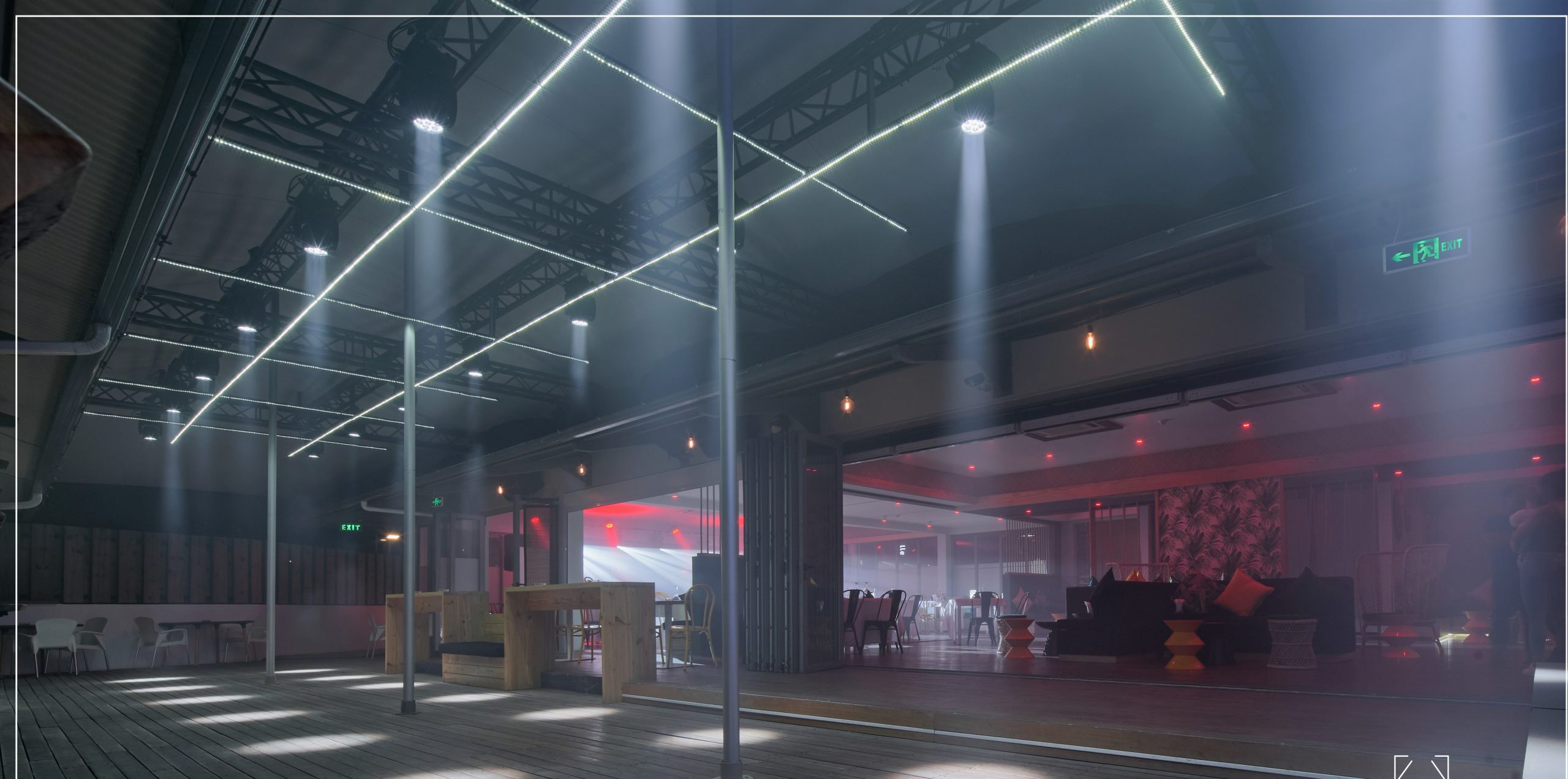 "We are very impressed with the versatility of these fixtures," said Emanuel. "Since they've been installed, they've bee used to light a variety of events from fashion shows and corporate meetings, to the usual club lighting. The zoom makes them well-suited for different uses."
The dance floor at Lakaz is sitting on what was once the starting line for a race kart track. This history inspired Emanuel' lighting design for the club. "Give the past of this spot, I  wanted to  create an urban lighting look suggestive of a train station or track," he said. "We accented this mood by installing three Amhaze ECO haze machines, two of which are in the club, and one of them on stage for shows."
Response to the new lighting system has been so positive that Lakaz now plans to add eight Rogue R1X Spot fixtures on the club's main truss structure to add more gobos to its looks.  For the large and loyal following of this popular club, "home" has never looked so good, thanks to its new lighting system.
# # #