CHAUVET Professional Maverick MK2 Spot Provides Visual Licks for Forth Valley Blues Festival
Posted on July 6, 2018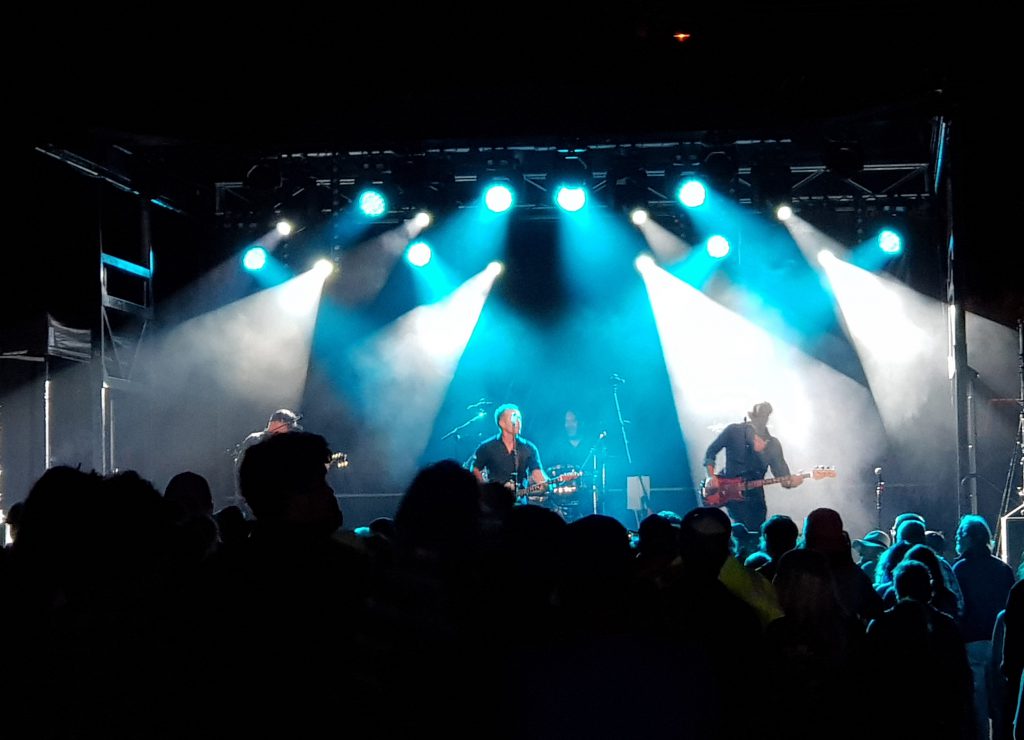 FORTH, TASMANIA – The soul-stirring power of blues music knows no national boundaries. Memphis may be over 10,000 miles away, but every year, the town of Forth (population 700) resonates with sounds reminiscent of Beal Street as it plays host to the Forth Valley Blues Festival. This year, the thousands of visitors who descended on the event were treated to an impressive display of blues virtuosity by artists like Mark Seymour of Hunters & Collectors fame and Guitar Extravaganza featuring Kevin Borich, Phil Emmanuel and Tim Gaze.
Setting an appropriately evocative mood for the festival was an intensely powerful and richly textured lightshow designed by Michael Westcott that featured CHAUVET Professional Maverick MK2 Spot fixtures, supplied by Show Systems Australia.
Westcott flew eight of the 440W moving LED fixtures over the festival's main stage, half on upstage truss and half on midstage truss. Controlling the fixtures via sACN and drawing on features like their 3-facet prism and slot-and-lock gobo wheels, he used them to create overlapping patterns that added a sense of depth to the stage. Varying these patterns helped him create a continuous flow of unique looks.
"Given that there are 14 bands performing on the main stage over a 48-hour period, it can be a challenge to keep each band looking fresh and unique without recycling the same looks and dynamics over and over again," said Westcott. "Thankfully with the Maverick's armament of features we always had another trick up our sleeve. The wide zoom ( 13º – 37º ) was particularly useful in helping us vary the looks we created."
Westcott was also impressed with the output of the Maverick fixtures. "The intensity ensured that I could easily make an impact on stage," he said. "We turned up our lighting volume to match particularly powerful parts of the musical performances."
Given the relentless festival schedule, reliability was, of course, central to Adam's considerations when looking for an appropriate spot light to specify for his rig. The Maverick's tour ready construction proved in this case to be the perfect match.
"The great thing about these fixtures is that they always come up trumps, no matter what challenges you throw at them!" said Wescott, singing the praises of his "lighting instrument" in much the same way that the artists on stage speak of their beloved guitars.
Photo Credits: Tim McLaren and Anne Ponsonby