AEE Productions Highlights The Andrew Young Foundation Awards Dinner with CHAUVET Professional
Posted on October 31, 2019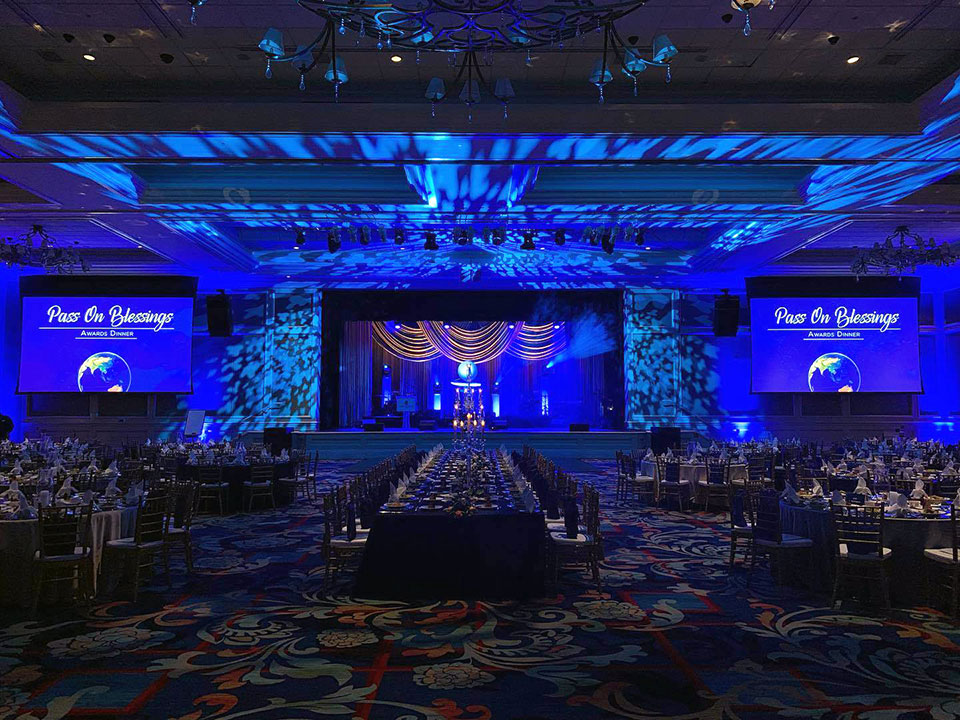 BILOXI, MS – The Beau Rivage casino more than lives up to its name, which means "beautiful shoreline" in French. Aside from its picturesque setting on the Gulf of Mexico coast, the sprawling complex offers a host of other amenities from lush gardens, to world class restaurants, which is why The Andrew Young Foundation recently hosted its Pass The Blessing awards dinner at the renowned facility.
For all its attractions, however, the casino's Magnolia Ballroom did present a challenge for designer Tracy Towne of AEE Productions when he drew up plans to light the awards dinner. Towne's task was to immerse the 17,000 square foot ballroom in color, while also framing its proscenium stage, which has a rear black traveler drape and a fixed 40 ft downstage truss. Helping him meet this challenge in stellar fashion was a collection of Maverick and COLORado fixtures from CHAUVET Professional.
"The Magnolia Ballroom is pretty large, with a 21-foot ceiling and a length of 117-feet," said Towne. "Because of this and the configuration of the stage, we knew what we were getting into, so we wanted lightweight moving fixtures that could frame things. We've been designing for this dinner for some time and we look forward to it every year, so we welcomed the challenge."
Implementing a color scheme of silver and blue to match the Andrew Young Foundation's logo, Towne devoted eight Maverick MK2 Wash fixtures to backlighting and stage washing, hanging four each on an upstage and mid-stage batten. He created additional stage washing, while also colorizing the room, by using another eight Maverick MK2 Wash units, these ones flown from the downstage truss. The 12 COLORado Batten Tour 144 fixtures in his rig were called upon to uplight the black house drape, pulling it into the overall design scheme.
For band aerials and ballyhoo moments during the awards ceremonies, Towne relied on eight Maverick MK2 Profile fixtures. Staggering these fixtures at different heights to created added texture and depth, he positioned two apiece on truss totems of six and eight feet and hung four more units on downstage truss.
"The Maverick wash and profile fixtures both have excellent color temperature control for dialing back the cold of the LEDs," said Towne. "The colors are rich too, without having the greenish hue some LED fixtures exhibit when using CTO. The MK2 Profile in particular is a Swiss Army knife fixture. We used it as a true hybrid. It also worked great as an ellipsoidal for lighting people, as well as a spot and beam FX."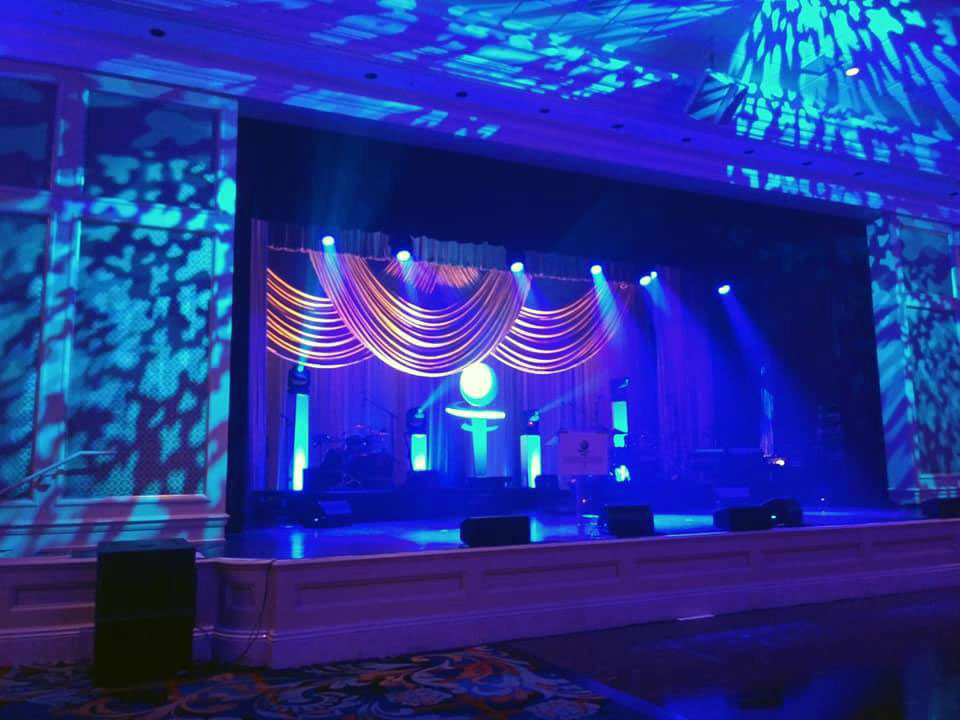 Towne used the built-in gobos of the MK2 Profiles to warm up the room's high ceiling by projecting slow moving gobo patterns onto it. He also relied on the Maverick MK2 Wash to highlight the head table with a rich, saturated magenta, distinguishing it from the rest of the dining area.
"It's always great to see a lighting design and event concept come to life," said Towne. "This one was especially important to us because it honors a community of people really making a difference in the world. We couldn't be happier with the entire event from a production standpoint, including the way we were able to achieve our client's vision."