WFX Learning Sessions: New Ideas In Church Lighting and Technology
October 11-12 | Kay Bailey Hutchison Convention Center | CHAUVET Professional Room C-145
Wednesday October 11, 10:00am – 10:45am
Lighting's Silent Partner : Alex Fuller, Bethel Church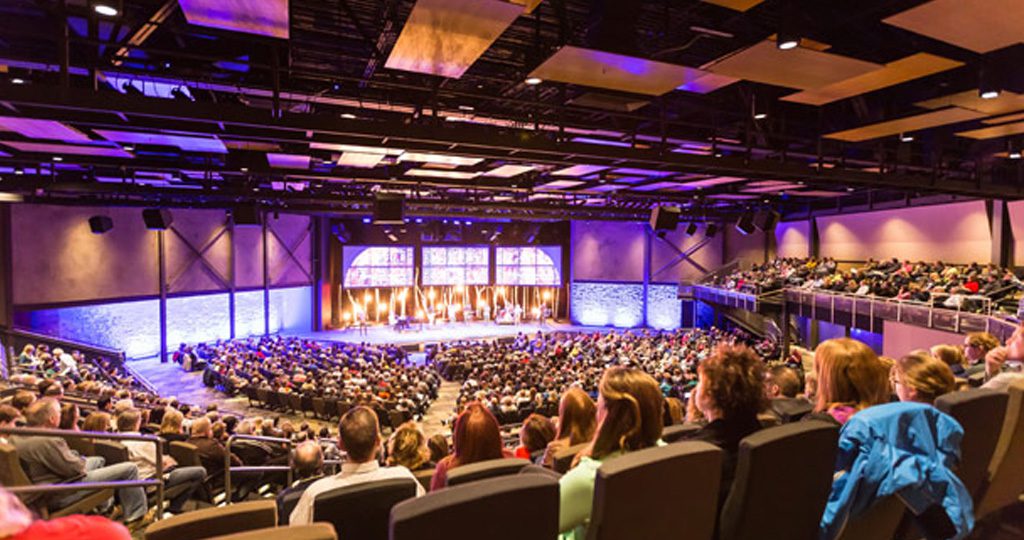 Lighting's impact often depends on how it interacts with the scenic elements on a sanctuary stage. Alex Fuller, lighting and scenic designer at Bethel Church in Redding, CA (average weekly attendance over 8,600), shares some valuable tips on making these two important parts of stage design work together to enhance worship services. Drawing on his own experience designing for churches and live events, he details how even subtle changes in things like a light's beam angle, position or color can make a dramatic difference in the impression made by a scenic element. Topics covered include:
1. Matching the correct lighting for different common church scenic elements
2. Getting the most out of your lights and arranging scenic elements for maximum impact
3. Lighting scenic elements from the inside
4. The effect of video walls on scenic elements
Alex Fuller has over 15 years of corporate, church, and live event experience. He spent four years at Saddleback Church before moving his family to Northern California this spring. He currently serves Bethel Church and Bethel Music (Redding, CA) as the lighting and scenic designer. His passion is to use the technical arts as an extension of worship.
Wednesday October 11, 3:30pm – 4:15 pm
Balancing Stage Lighting, Video Walls, and Projection: Tim Messina
Are LED video walls or projection videos used at your church? Are you thinking of adding them? Then you won't want to miss this informative learning session and demo conducted by Tim Messina, who's created video displays for large churches as well as worship rallies like Steubenville Youth Conference, The Awakening Conference, Warrior Conference, and Soulfest. In this session, which includes plenty of live demos, Tim and his team will share tips on balancing video walls and projection videos with lighting so they work together, rather than compete for attention during services, concerts and conferences. Topics covered include:
• Balancing brightness between lighting, video walls, and projection
• Making lighting and video work together both in person and on screen
• Choosing when to use projection and when to use video wall
Tim Messina is the founder and president of Events United, a Manchester New Hampshire firm that has created lighting and audio systems for over 100 churches since it was founded in 2000. He and his team recently created an 80-foot video wall for the Steubenville East religious conference.
Wednesday October 11, 11:00-11:45 am & 2:30-3:15 pm
Thursday October 12, 9:30-10:15 am & 10:30-11:45am
ChamSys Hands-On Console Sessions: Philip Watson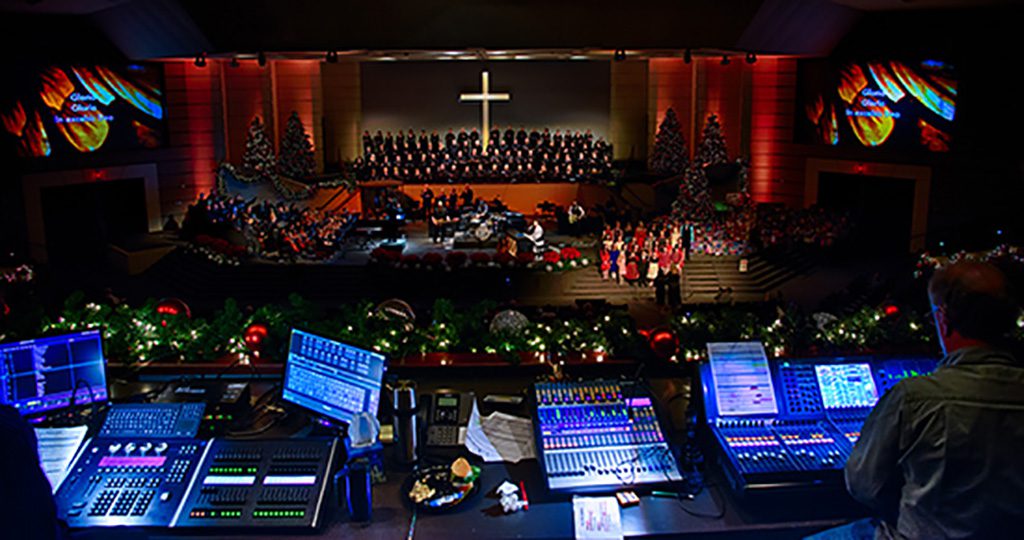 Stepping up to a console to run your church's lighting system can be intimidating. Lighting designer Philip Watson of ChamSys USA takes the mystery out of programming in these WFX seminars, all of which provide you with hands-on training on a ChamSys console. If you're ready to take control of the lighting at your church, attending one of our seminars will be an important first step. The sessions are free, but space is limited, so click to reserve your spot now. Topics covered include:
1. Essentials of console layout
2. Patching, recording and editing cues
3. Applying effects
4. Using tools like MagicVis to master the art of lighting control regardless of your experience level.
Philip Watson is the ChamSys USA Director. A lighting designer for over 25 years, he has toured the world working on numerous concerts, musicals and theatrical productions including the Mark Morris Dance Group Hello, Dolly! National Tour and Circus Flora (Spoleto Festival U.S.A). He has also been a visiting lighting designer at Old Dominion University and a lecturer at Florida International University.
Thursday October 12, 2:00 -2:45 pm
5 Steps To Creating Greater Engagement With Light: Bobby Dennis and Michael Graham
If you've ever wondered if your church can get more out of its lighting system, this is your chance to find out! Creating an immersive lighting environment for worship services requires more than good fixtures. In this session, a technical director and product engineer offer practical hands on tips with illustrative examples that every church can follow to use its lighting system more effectively without spending a lot of money.  Key points in this session include:
• Balancing key lighting and scenic lighting
• Creating a video-friendly lighting environment
• Using (not abusing) moving fixtures
• Finding the right brightness level
Bobby Dennis is the Technical Director of the Heights Baptist Church, a house of worship in Richardson, TX. A former touring lighting designer, he has created Christmas shows for Dove Award winners at his church.
Michael Graham is the Product Manager as well as the Customer Engagement and Education Manager at CHAUVET Professional. He leads the company's educational outreach, and was responsible for the development of its moving head fixtures, including the Maverick and Rogue series.
Thursday October 12, 8:30-9:15 am
Color Immersion Beyond The Stage: Marcus Hammond
Are you using house lights only to light your sanctuary, while focusing all of your color lighting exclusively on your stage? Then you may be missing an opportunity to create a more immersive worship environment, according to consultant and author Marcus Hammond. Drawing on examples of churches he's worked with, Hammond will discuss how churches can create a more immersive worship environment by coordinating house lights with stage lighting to colorize the entire sanctuary. Key points in this session include:
1. LED color mixing techniques
2. The emotional power of different colors
3. Cost-effective ways to colorize areas beyond the stage
4. Keys to creating a unified design that balances stage and house lighting
Marcus Hammond The former Technical Director of the 9,000-member Pleasant Valley Baptist Church in Kansas City, Hammond is the author of numerous articles in Church Production, Technologies For Worship and Worship Tech Director magazines. As a consultant with Stark Raving Solutions, he has helped numerous churches create more immersive worship environments with light.