WFX 2016 Learning Seminars:
New Ideas in Church Lighting and Technology From Leaders in the Field
September 21-22 | Kentucky Exposition Center |
Demo Room SWC102
Wednesday September 21, 10:15am – 11:15am

Lighting For Video Services: Daniel Connell, Production Designer Consultant for Church on the Move
Great looking video starts with great looking lighting. This course will breakdown the basics of how to light for video in the smallest rooms to the biggest.
Daniel Connell Since 1997 Daniel has designed lighting for concert, television, and theatrical projects, with a heavy emphasis on the House of Worship market for the past 10 years. His client list includes Church On The Move, Passion City Church, Willow Creek Church, among others. Regarding lighting in the church Daniel says, "We have an amazing array of resources at our disposal to help tell the story of Jesus. It's up to us to use those resources with the excellence that the story deserves."
Wednesday September 21, 12:30pm – 1:30 pm

LED Fixtures For Churches: Michael Graham Chauvet Professional and Greg Persinger, Vivid Illumination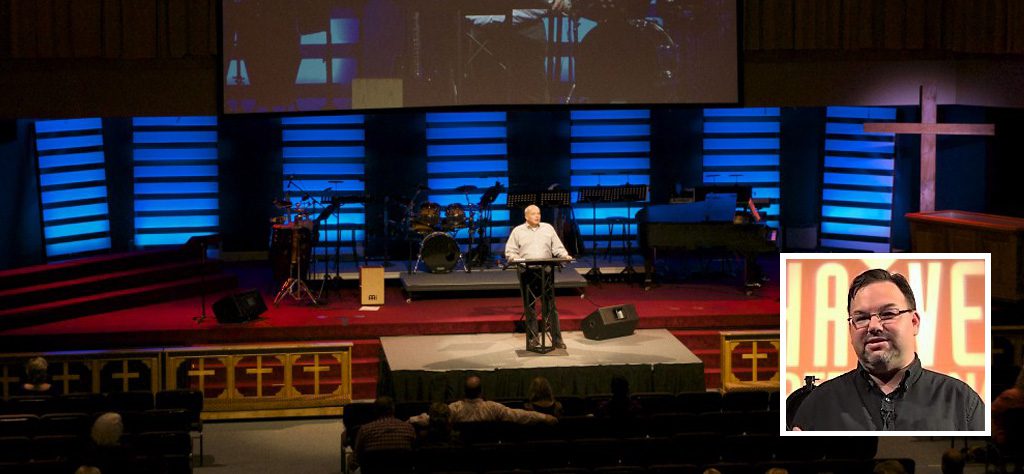 LED technology has revolutionized house of worship lighting, allowing church tech teams to achieve a wider variety of effects and more vibrant color changes, all while consuming less energy and reducing maintenance costs. Michael Graham of Chauvet Professional and well-known church lighting designer, Greg Persinger walk you through the wide variety of LED fixtures from moving heads to ellipsoidals that can impact lighting at your church.
Wednesday September 21, 2:00pm – 3:00pm

Dimensional Lighting for Staging: Mike Frost and the team from The Crossing (St. Louis)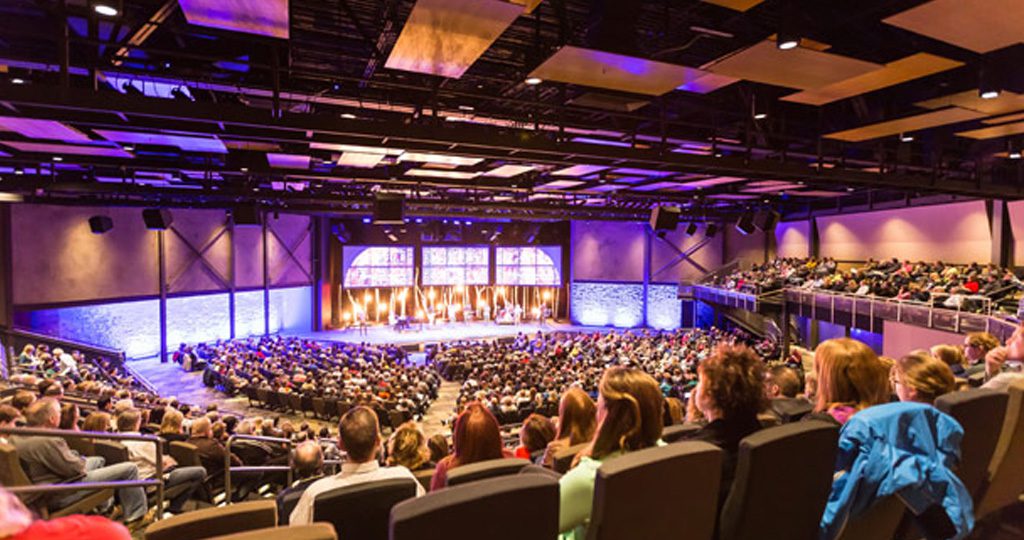 Illuminating your church's stage or sanctuary is only the beginning; a good lighting design should also create a sense of warmth and depth. Mike Frost's The Crossing, Director of Tech Arts, share insights into how they create a sense of space with light at their multi campus church. Achieve dimensional designs doesn't require a big budget either. As The Crossing team notes: "Stage design is 75% lighting. We'll cover how to add depth, dimension, and definition to your stage using any size budget — sometimes you just need to be creative with what you've got."
Mike Frost is the Director of TechArts at The Crossing, a multi-site church the St. Louis area, with their main campus located in Chesterfield, MO. Over his 18 years of working in church and educational settings, Mike has collaborated with some highly creative people to maximize lighting elements and designs to enhance atmosphere and create experiences. He holds a B.S. in music from Atlanta Christian College (now Point University) and an M.A. in Worship Studies from Lincoln Christian.
Wednesday September 21, 3:15pm – 4:15pm

Building a Servant Culture in Volunteers: Justin Firesheets, Church of the Highlands
Volunteers are often the backbone of a church's lighting and sound system. Justin Sheets, Production Manager at Church of the Highlands will discuss ideas that have been shown to increase the passion and dedication of volunteers at his Birmingham, AL house of worship, which has been listed as the fastest growing church in the United States by Outreach Magazine.
Justin Firesheets has been the Production Manager at Church of the Highlands since Feb. 2009 after having spent the previous six years working in the sports broadcasting industry. He is responsible for the management of the video systems, volunteer teams, and equipment at all 14 campuses of Highlands, which is one of the largest churches in the United States. He is passionate about teaching leadership development, systems management, and personal growth to those in the church technology world. Firesheets, who serves on the advisory board of WFX and the executive board of Church Technical Leaders, lives in Birmingham, Ala. with his wife and two children.
Wednesday September 21, 4:30pm – 5:30pm

Christmas Concert Lighting: Andy Rushing (Kari Jobe LD), Craig Rutherford (Big Daddy Weave) and Bobby Dennis (The Heights Baptist)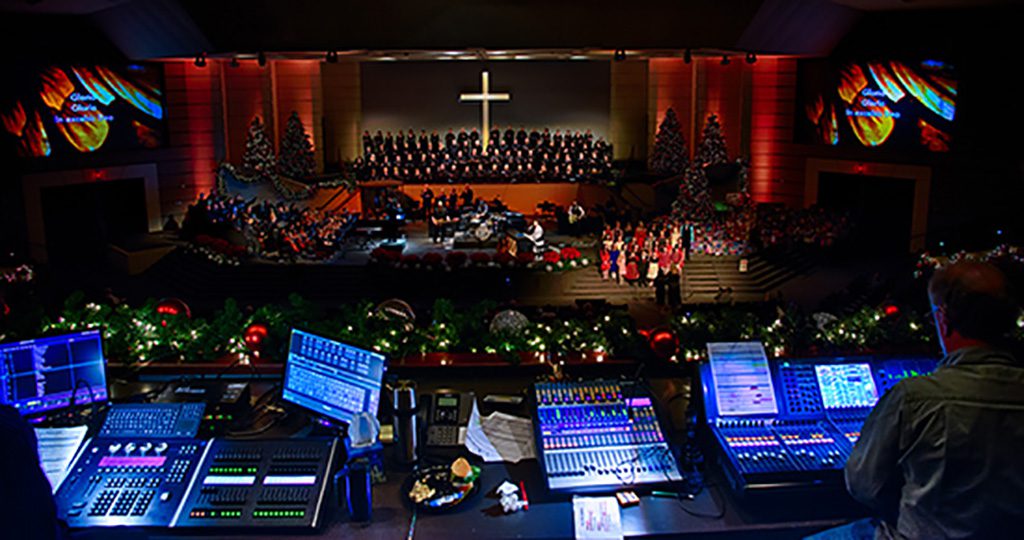 If you're involved in lighting Christmas events at your church, you don't want to miss this session. Andy Rushing (fulltime lighting designer for Kari Jobe as well as Lauren Daigle and Hillsong United), and Craig Rutherford (lighting designer for Alan Jackson, who's also worked for many Christian bands including Big Daddy Weave) join Bobby Dennis of The Heights Baptist Church (Richardson, TX) to talk about creating dynamic Christmas concert lighting. At The Heights, Bobby has been involved in hosting Christmas concerts by stars like Aaron Shust and Point of Grace. Our three panelists will offer different perspectives on Christmas concerts and talk about how visiting LDs and church TDs can work together to ensure the best results.
Andy Rushing is the lighting designer for Dove Award winners Kari Jobe, Lauren Daigle and Hillsong United. He is a graduate of Lee University in Chattanooga, Tennessee with an emphasis in church media. A native of Athens, Georgia, he is the owner of ASR Lighting and lives in Nashville.
Craig Rutherford, is a lighting designer with a diverse range of experience lighting Christian music. Earlier in his career he was the full-time technical director of Point of Grace church in Waukee, Iowa, where he oversaw a team of around 20 volunteers. Since 2009, he's been with two-time Dove Award and two-time ASCAP Christian Music Award winner Big Daddy Weave. As the group's lighting and set designer, he's worked at everything from "amazingly tiny churches" to small arenas. He also serves as lighting director for country music legend Alan Jackson.
Bobby Dennis is the Technical Director of The Heights Baptist Church in Dallas. In this position he has overseen the lighting and sound dimensions of Christmas concerts involving many of today's leading Christian music artists.
Thursday September 22, 8:00am – 9:00am

The Digital Great Commission: David Leuschner, Gateway Church (Dallas)
This informative leadership session by one of the most widely known and respected tech leaders looks at the ways tech teams can serve the mission of their churches. David's far ranging discussion should inspire you to grow and sharpen your skills regardless of how long you've been involved in church technology.
David Leuschner serves on the Senior Team as the Senior Director of Technology and Technical Arts at Gateway Church. Gateway Church is located in the Dallas Fort Worth area and is currently averaging 28,000 attendees a weekend. It is the home of Pastor Robert Morris and Worship Leader's Thomas Miller, Kari Jobe, Mark Harris, Walker Beach and David Moore. He has been in the Tech industry for over 20 years. David loves what he does and has a passion for presenting God's Word, Worship and Teaching in a way that changes lives. Currently David guides and directs over 500 volunteers, part-time and full-time staff in a mission to facilitate several hundred events a month among all of Gateway's 6 venues. Before coming to work at Gateway Church, David started volunteering in a local Church at the age of 11, but progressed to working high level events that included working with George H W Bush, Alan Lee Keyes, Walt Disney World, Universal Studio's, ABC News, Steven Curtis Chapman, Newsboys and many other major artists. David has been married to his beautiful wife Nicole for 9 years and they love their adorable 8 year old son Justin.
Thursday September 22, 10:30am – 11:30 am

CHAUVET Professional Product Overview: Michael Graham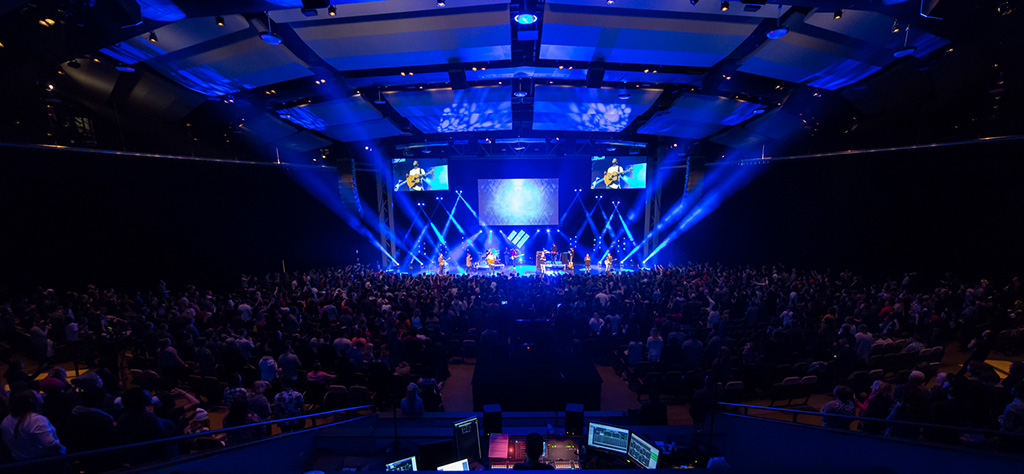 Join Engagement, Education, and Product Manager, Michael Graham as he takes us through CHAUVET Professional's latest innovative products in this informative and in-depth product overview. This is a combination of a new product show case and question and answer session, so bring your ideas to the table!
Michael Graham is CHAUVET Professional's Engagement, Education, and Product Manager. His carrear spans over 20 years with experience ranging from designing and programming shows for several major cruise lines, to product managing the Rogue and Maverick moving head series with CHAUVET Professional.
Thursday September 22, 1:15pm – 2:15pm

Watt Reduction: Duke DeJong, CCI Solutions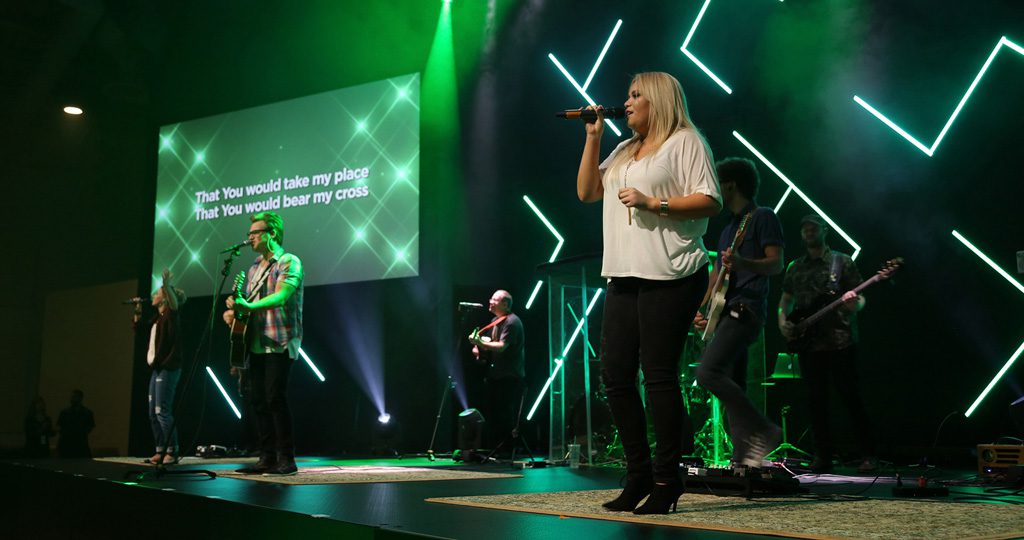 Your church has better things to do with its budget (like missionary and outreach work), than spending it on energy costs. Popular industry consultant Duke DeJong, who's worked on a wide range of churches including Saddleback will discuss how advances in technology now make it possible to replace your conventional lighting rig completely with an all-LED system. "From front light to color wash to moving fixtures, LEDs have developed into a truly viable option," says Duke. "We will discuss how LED lights give you more creative options in your lighting design, and the benefits of lower maintenance. LED-based house lights will also be discussed."
Duke DeJong serves with an amazing team of technical designers, installers and artists at CCI Solutions as the Director of Sales and Marketing for Systems Integration. With nearly 20 years' experience in serving churches in various capacities, 10 of those as full time staff, Duke is passionate about equipping the church with technology that helps them create life changing experiences to help reach their communities.
Thursday September 22, 2:30pm -3:30pm

Special Event Lighting For Churches: Aaron Cole, Love Is Red/Family Faith Church (North Canton, OH)
Does your church hold youth conferences and special events? If you really want to make these events stand out and capture the attention of young people, it's important to take a step beyond your "standard" church lighting design and create a unique sense of excitement. Aaron Cole, the lighting designer for Faith Family Church in Canton, Ohio, offers detailed insights into how he accomplishes this design objective at Love Is Red, the largest Christian youth and young adult conference in the Midwest, which draws approximately 2,000 worshippers from throughout the Great Lakes region every year.
Aaron Cole is the Lighting and Stage Designer on staff for the past 5 years at Faith Family Church in North Canton, Oh. This church hosts the annual Love Is Red Conference, a weekend long experience for youth and young adult. Featuring live music, guest artists, and dynamic speakers from all across the country, LIR has quickly become one of the biggest conferences of its type in the nation. Aaron is passionate about learning and loves to teach as well, which inspired him to create The Brightness Blog, an online community, Instagram and website to help teach and inspire lighting and stage professionals and students around the world and give them a place to interact with each other. Aaron recently started Goliath Lighting & Stage, doing 3d design and renders, as well as consultation and programming for churches and businesses. Aaron and his wife of 10 years, Michelle, live in Uniontown, Oh.