WFX 2015: Learning Seminars from the Best in Worship Lighting
November 18-19 | Music City Center, Nashville | Room #213
Wednesday November 18, 10:15am – 11:15am
Unconventional Lighting: Bill Swaringim and Clark Wilbanks
Hear and see how we, at The Crossing create environments using all forms of lighting technologies. Blending LEDs, moving lights, and conventional lighting providing our worship experiences with an engaging environment. We'll share how some of our best lighting looks have been some of the simplest to achieve in terms of the how. We work hard to take the shine off of technology in order for it to not get in the way but to enhance the message being presented.
Bill Swaringim serves as the Director of Technical Arts at The Crossing in St Louis, MO. He leads his staff of TechArts Leaders and Specialists to creatively communicate the Gospel through technology. By using unconventional teaching methods and various art mediums and technology, The Crossing, a multi-site church, creates experiences rooted in Scripture that are both culturally relevant and deeply personal. This environment makes Bill feel right at home. Bill's heart for the ministry side of technology shines through from his experiences in serving in full-time church ministry for nearly twenty years. His dream came alive in 2009 with the birth of the Church Tech Director's Roundtable, a community providing resources, building connections, and equipping leaders serving as local church technical artists. This community has evolved into Church Technical Leaders, a non-profit organization serving over 6,000 church technical artists worldwide.
Clark Wilbanks has been on staff at the Crossing Church in Chesterfield, MO for the past 7 years. He currently serves as the Lighting & Design Specialist at the multi-site/multi-venue church overseeing all stage/scenic designs involving custom scenic elements, custom projection designs, and lighting design and systems. Before The Crossing, Clark designed and fabricated custom woodworks for twelve years coinciding with custom AV installs. You can often find him sitting behind the computer whether it be on Photoshop, CAD or Pinterest researching and developing unique lighting fixtures, furniture, and art pieces & installations when he's not installing lighting systems or stage designs.
Wednesday November 18, 2:00pm – 3:00pm
Extreme Visual Makeover
Many have realized the benefit of creating visually engaging worship spaces, but few know where to start and nearly all have limited budgets. Join us as we discuss strategic transformation of your worship spaces using LED lighting fixtures and various materials, and all are doable even under a tight budget.
Duke DeJong serves with an amazing team of technical designers, installers and artists at CCI Solutions as the Director of Sales and Marketing for Systems Integration. With nearly 20 years' experience in serving churches in various capacities, 10 of those as full time staff, Duke is passionate about equipping the church with technology that helps them create life changing experiences to help reach their communities.
Wednesday November 18, 3:15pm – 4:15pm
Awakening Youth with Technology
Pastor Jordan Boyce, founder of the popular Awakening Conference, and Robert Santilli, technical director of the conference, discuss how they have used cutting-edge technology to reach out to young worshippers. Founded in 2007 by Pastor Boyce when he was still in high school, the Awakening Conference now draws 4,000 people for three days of powerful worship and preaching. The goal of the conference is to equip youth Pastors in ministry, to awaken youth to the power of Jesus Christ, and to train churches to creatively reach young people. If you're looking for ways to make your services more engaging for young people, this is a must-attend seminar.
Jordan Boyce is the Youth Pastor of Awakening Youth and founder of the Awakening Conference. Awakening is a creative movement to engage young people in an active and exciting church. Jordan and his wife, Samantha, have a passion to change New England, and equip other youth ministries to do the same in their regions.
Robert Santilli has been lighting the Awakening Conference since its inception. He is also the technical director for New Life, the church that sponsors the conference. In addition to running the lighting, he produces a local TV program for his church and is involved in audio.
Wednesday November 18, 4:30pm – 5:30pm
Christian Band LDs: Music and Lights in the Service of Worship
Lighting designers and directors with prominent multi-Dove Award winning Christian bands discuss how they support praise music with bold and vivid lighting while still being respectful of its religious message. It's flash without the trash when these LDs work. They offer invaluable advice for lighting music during services, at Christmas concerts and other events. Presenters include Mike Marcario from Tenth Avenue North, Craig Rutherford from Big Daddy Weave, and Tyler Santangelo from Rend Collective.
Craig Rutherford, Lighting designer will share insights learned from a diverse range of experience lighting Christian music. Earlier in his career he was the full-time technical director of Point of Grace church in Waukee, Iowa, where he oversaw a team of around 20 volunteers. Since 2009, he's been with two-time Dove Award and two-time ASCAP Christian Music Award winner Big Daddy Weave. As the group's lighting and set designer, he's worked at everything from "amazingly tiny churches" to small arenas. He also serves as lighting director for country music legend Alan Jackson.
Mike Marcario Although he went to school to study audio engineering, Virginia native Mike Marcario switched career paths to become a lighting designer and director after he got an opportunity to tour as a light tech with Robert Plant. Over a three-year period he worked his way up to LD for the English singer. Marcario has been with two-time Dove Award Christian band Tenth Avenue North since June 2014. During that time he has kept up with the band's rigorous touring schedule, lighting about 150 venues ranging from 200-seat churches to 20,000-seat arenas. He will be offering informed advice to churches about lighting one-off Christmas and Easter concerts.
Tyler Santangelo Touring with the popular Northern Irish Christian Band Rend Collective since 2014, Tyler Santangelo has used a variety of dynamic lighting designs to accent the group's high-energy music. He's appeared at roughly 150 venues with the band, including Madison Square Garden in New York as well as small youth centers. Having worked at major music festivals as well as for a variety of artists besides Rend Collective, he offers valuable advice on adding impact to musical performances.
Thursday November 19, 8:00am – 9:00am
Painting an Atmosphere of Worship Through Audio, Video and Lighting
David Leuschner, Senior Director of technology and technical arts at Gateway Church discusses how the different elements of a worship service can work together.
David Leuschner serves on the Senior Team as the Senior Director of Technology and Technical Arts at Gateway Church. Gateway Church is located in the Dallas Fort Worth metroplex and is currently averaging 28,000 attendees a weekend. It is the home of Pastor Robert Morris and Worship Leader's Thomas Miller, Kari Jobe, Mark Harris, Walker Beach and David Moore. He has been in the Tech industry for over 20 years. David loves what he does and has a passion for presenting God's Word, Worship and Teaching in a way that changes lives. Currently David guides and directs over 500 volunteers, part-time and full-time staff in a mission to facilitate several hundred events a month among all of Gateway's 6 venues. Before coming to work at Gateway Church, David started volunteering in a local Church at the age of 11, but progressed to working high level events that included working with George H W Bush, Alan Lee Keyes, Walt Disney World, Universal Studio's, ABC News, Steven Curtis Chapman, Newsboys and many other major artists. David has been married to his beautiful wife Nicole for 9 years and they love their adorable 7 year old son Justin.
Thursday November 19, 1:15pm – 2:15pm
Lighting For Worship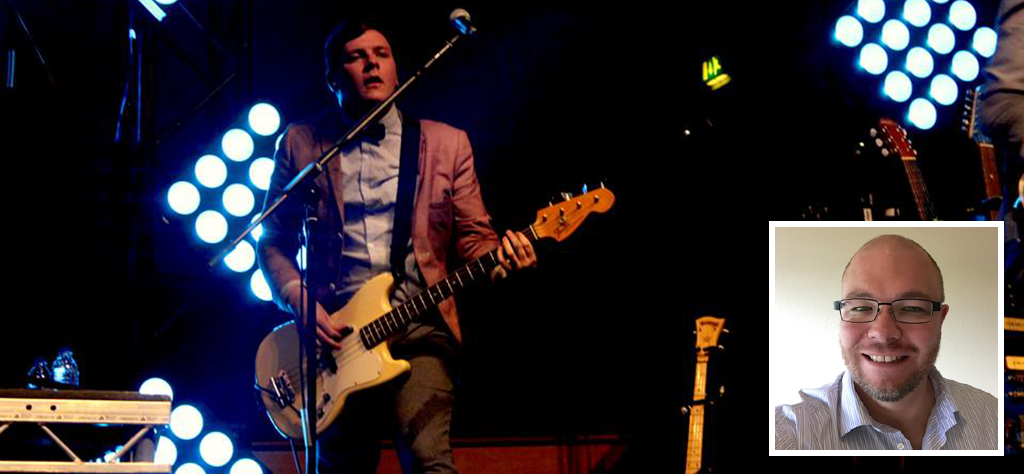 Get a beginners look into setting up and using a lighting system for worship in this Lighting 101 level class. We'll discuss what different fixture types do, why we use different fixtures for different needs, and how you can use them to create effective lighting for your stage.
Duke DeJong serves with an amazing team of technical designers, installers and artists at CCI Solutions as the Director of Sales and Marketing for Systems Integration. With nearly 20 years' experience in serving churches in various capacities, 10 of those as full time staff, Duke is passionate about equipping the church with technology that helps them create life changing experiences to help reach their communities.
Thursday November 19, 2:30pm – 3:30pm
CHAUVET Professional Product Tour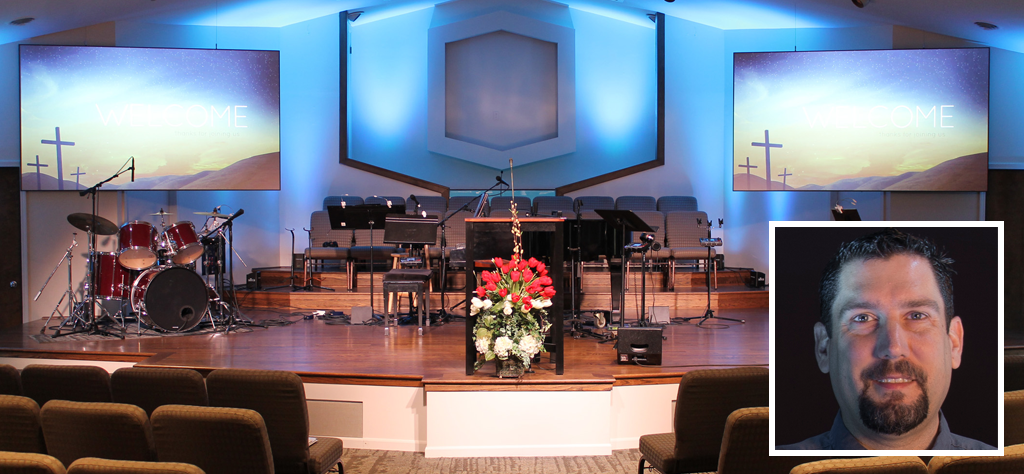 CHAUVET Professional has a lot to offer to the House of Worship market. Join Michael Graham as he takes us through this year's top fixtures from CHAUVET Professional. In this tour, you will get a close up view at the Rogue moving head series, The Ovation theatrical series, and tried and true COLORado series
Thursday November 19, 3:45pm – 4:45pm
Moving Fixtures Guide
Moving lights have a lot more to offer than just movement and can offer a lot to your services and youth programs, but they can be distracting if not used properly Michael Graham from CHAUVET Professional is going to break down how to get the most out of every feature in your moving head spots. From split colors and iris pulses to gobo morphing and prism tricks, Michael will cover how to make your moving head fixtures shine.
Michael Graham is the Education, Engagement, and Product Manager for CHAUVET Professional. Michael is also responsible for the design and direction of the Rogue and Legend series. Prior to working at CHAUVET Professional, Michael spent several years programming and designing shows for various cruise lines and installations.