Pro Light + Sound 2016 – A Peak Behind the Curtain
Posted on April 26, 2016
This year, Pro Light and Sound in Frankfurt, Germany was something special for us.  This is the first show where the product staff from the UK, Belgium, and The US was all set together to build up the stand.  It was great to put faces to people whom I speak to on the phone and exchange E-mails with regularly. Also, having the opportunity to exchange ideas and techniques in person, and especially in a show environment is something that you just can't do without being face to face.   Thanks to everyone from CHAUVET and One Big Star for an easy build up and an amazing show!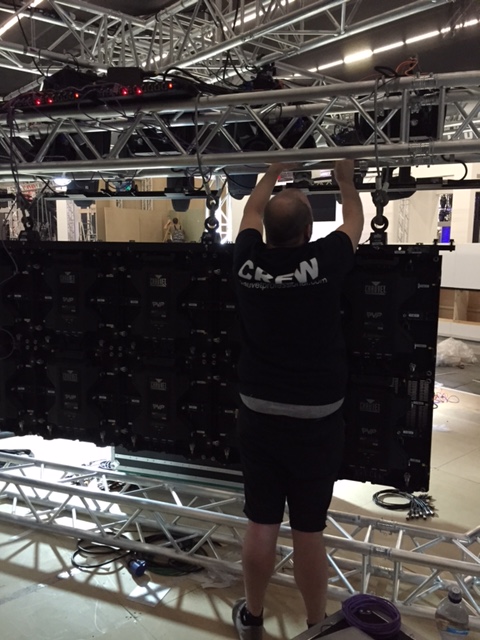 Sam Bowden rigging PVP Panels
Getting up to trim!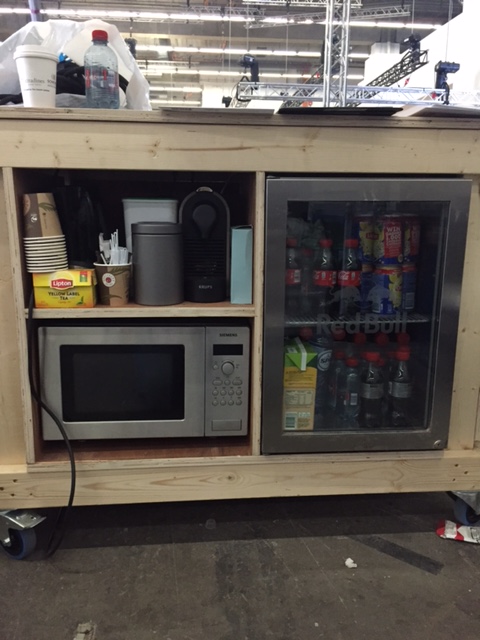 Trade Show kitchen!  all the comforts of home in one road case.
Maverick MK2 Washes rigged in a show for the first time!
Let the programming begin!
Our big launches this year were the Maverick series that consists of the Maverick MK1 Hybrid, Maverick MK2 Spot, and Maverick MK2 Wash, which were all very well received.  Also launching at this show was the Rogue R1 FX-B, which also received a lot of attention by everyone who saw it.
Check out our UK and EU Product Manager, Sam Bowden, as he takes us through the new toys –