LD Profile: Bob L.
Posted on February 2, 2012
Six questions with Bob L.
Lighting designer, playwright and director. He started experimenting with lighting when he wrote Visions, a theatrical drama, in 1991.
1. How did you get into this field?
While traveling on the road of life, I encountered some bumps in the road. I decided to join a small community theater and took part in their script writing workshops. While I was there, I wrote the script for Visions and tried to present it. I was told it was too real and too harsh. I decided to produce it myself with the aid of friends and churches who donated space. Now, I operate Visions Lighting and Sound and provide lighting and equipment for weddings, bar and bat mitzvahs, corporate events and any other special event.
2. What do you think is the next big thing in the lighting industry?
I feel that the next big thing in the lighting industry is video lighting projection.
3. Do you have a favorite fixture?
I like the CHAUVET COLORsplash 200B wash lights because they have a wide angle and provide great uplighting. Also, electrical juice can be an issue in some locations and these fixtures work great with the Satellite D-Fi.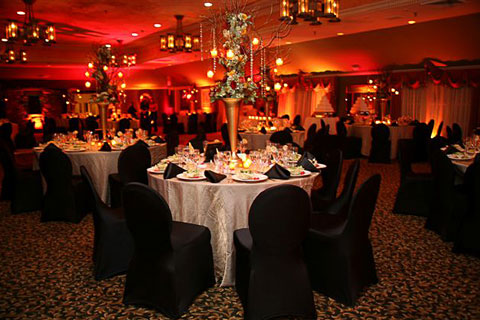 4. What has been your favorite design/project?
My favorite lighting project was for the Halloween Fest event that takes place at the Pleasantdale Chateau in West Orange, N.J.
5. What was the biggest unforeseen obstacle that you've faced in one of your designs, and how did you overcome it?
It's challenging to try and depict a spiritual awakening scene in a play. We ended up using a tremendous amount of lighting as the actors 'froze" in the light to capture the moment.
6. Complete this thought: A show without light is like…
A show without lights is like a shadow in the dark.