Happy Monday! Tower of Power Asks: WHAT IS HIP?
Posted on October 14, 2013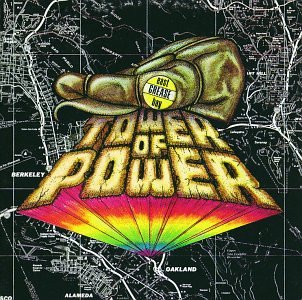 Happy Monday, lighting industry!!
It's another day closer to the LDI Show in Las Vegas, NV this year, and we're all little busy bees here at Chauvet Professional, getting ready to show you our awesome stand for the 2013 show!  We'll be in Booth 1141 — come by and see us!
We've got something great and energetic for you this morning – Tower of Power playing their awesome hit What is Hip?  We have two great clips for you, one from the 2006 Montreaux Jazz Festival with Carlos Santana and one from the old school days of Tower of Power before they went nuclear power!  Check them out, and enjoy on this fine Monday morning!
What is Hip?  Montreaux Jazz Festival 2006 with Carols Santana:

What is Hip? from 1973!