Gig Bag – Or, Why is My Backpack So Heavy?
Posted on January 4, 2016
Whenever I pick up my gig bag, I always think to myself, "I need to pack less stuff". The truth is, over the years, I think I have done a pretty good job of making sure that I only take what I need.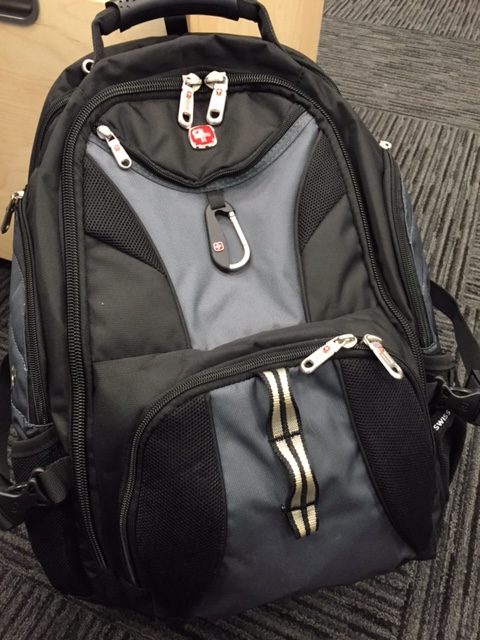 Depending on the gig, I make sure to pack well, but not over pack.  Having too much gear can be as much of a pain as not having enough gear.  Too much gear means that there are items you have to account for that you did not even use.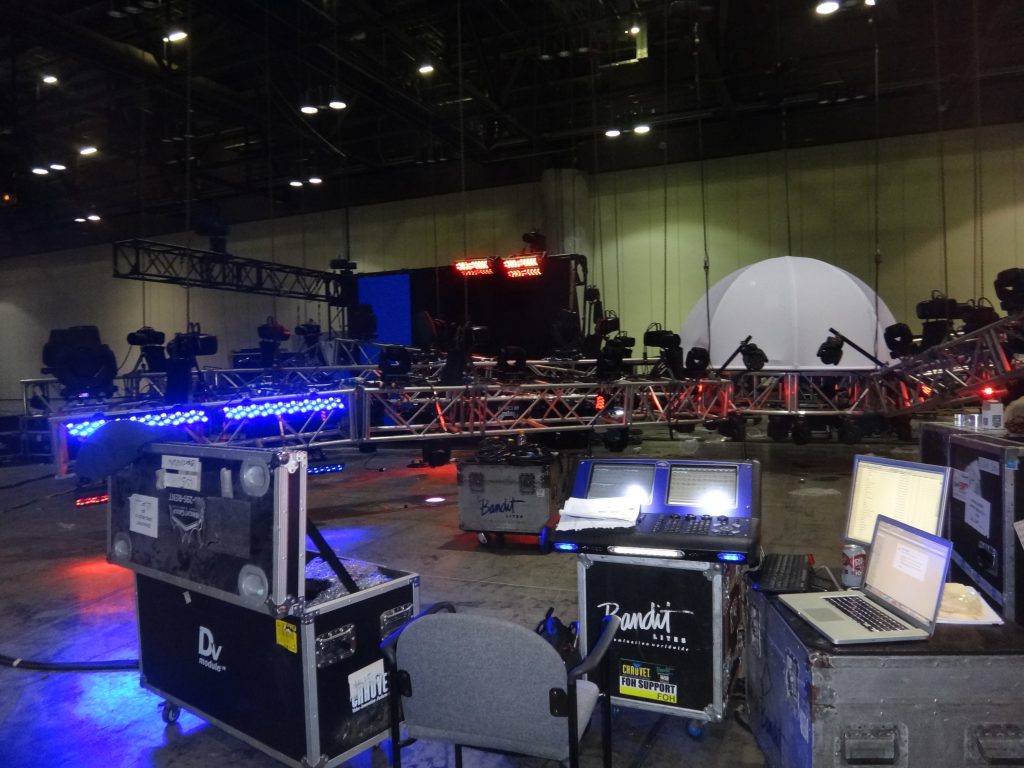 Indoor gig –
Essential Tools –      These are all tools that I know I can't live without on a job site.  These are all things that everyone should have in their bag.
Crescent wrench
Razor knife
#2 long handle Philips head screw driver
Flathead screw driver
Flashlight
Side cutters
Small multi meter
Dental picks
3 – 5 pin turn around DMX cables
Allen Keys
Tape Measure
Sharpies
Pen / pad
DMX tester
Show paperwork (plot, patch, gear list, ect.)
Optional Tools –  These are tools you might want to take just so that you know you have them.
Truss tools – I say optional because they should be provided by the gear supplier, but if you have your own, that is never a bad thing. Just make sure that they have your name engraved on them.
Triple tap – When you get to the FOH, you might need to plug in more stuff than you have outlets for and this will save you having to go look for one.
Essential electronics –    In order to do my job, I know I have to have some blinky lights and gadgets.  Here are the ones I can't live without.
laptop, I pad or Surface style computer – I like the Surface because it has a USB port built in and I can easily plug in any of my USB control platforms into it if I have to. It is also really lightweight and small.
Thumbdrive with your show file on it – Sorry, but this is a must have. Always try to have your patch done before you get onsite. This will save you massive amounts of load in time.
Charging plugs – Laptop, Phone, ect. You will need them.
Phone – goes without saying, but throw it on your checklist anyway.
Single universe lighting controller – many lighting control companies have single universe dongles that are relatively inexpensive and can run a universe of DMX, or more depending on the controller. This is a good way to have some backup to your show.
Personal stuff –  This is all creature comfort stuff that I have in my bag to keep me comfortable during the day.  I know that at some point I am going to need all of this stuff.  Not having to go and find this stuff when you are on site will save you time and stress.
Aleve – Not just for the headache you might get, but for the body ache you know you're going to get
Ear plugs – to help you avoid the headache you might get, also, because hearing is important and does not get better with age.
Gold Bond – no explanation necessary
Spare Socks – this is an absolute must for me. If I forget every other personal item, spare socks is one that I refuse to live without. Dry feet are essential. After load in, I change my socks. Foot comfort is one of those things that you forget about until your feet hurt.
Spare t-shirt – If I have to work FOH during the show, I never wear the same shirt I had on during load in. I know it will smell and most likely be dirty. I am representing not only myself, but the person who hired me to do the job. I need to look presentable.
Deodorant – see the above
Cash – not all roach coaches take credit cards.
That pretty much covers the indoor gig. With this gear in your backpack, you have a pretty solid gig bag to get you through your day as a lighting guy. We all have the things we can't live without, and this is my list. When it comes to outdoor shows, the only things that change are some additions personal items that I bring with me:
Toilet Paper – With the combination of the roach coach and the porta potty, having your own will save your….
Wet wipes – see the above.
Sunglasses – due to the fact that everyone in our industry is part vampire, they are essential.
Sunscreen – see above
Bug spray – did a gig over the weekend and wished I had some. I had to borrow from the sound guy. Borrowing from the sound guy is embarrassing.
Full change of clothes – and even an additional extra pair of socks. The reason for all of this is because if it rains, you need a change of clothes. Sitting in wet clothes is the worst way to spend a day.
Towel – you never know.
Also, make sure that the company that you are working for is providing a tent for front of house. There are a few reasons for this. The biggest is that it will protect you from the sun or rain depending on the day. Also, it is impossible to see the screens on your lighting controller in direct sunlight. You need some kind of shade to make that possible.