Roosevelt Dsouza Lights The Entertainers USA Tour with CHAUVET Professional
Posted on April 20, 2023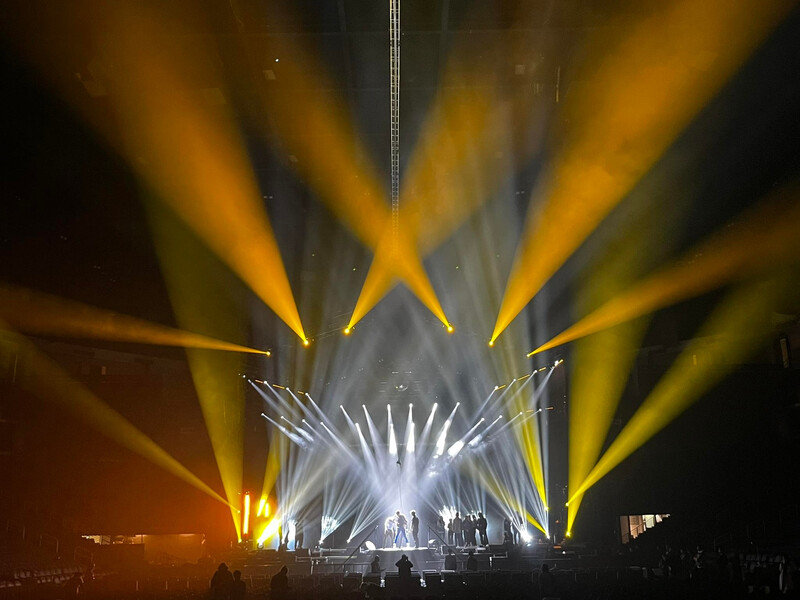 ATLANTA – At one point in Akshay Kumar's show, 'The Entertainers,' the Bollywood legend seemed to be floating in the air. The harnessed star then picked up dancer Mouni Roy and ascended over the audience with her. The sellout crowds at the three stops on this US tour might very well have felt that they were air surfing too, such was the uplifting magical mood of this three-and-a-half hour show that featured music and dancing interspliced with plenty of dynamic crowd interaction.
In addition to Roy, Kumar was joined on stage (if not in the air), by stars like Norha Fatehi, Disha Patani, Sonam Bauwa, Zahrah Khan, Jasleen Royal and Steben Ben, along with a large cast of supporting dancers, singers and musicians. Elevating the excitement to another level was a brilliantly colored and multi-dimensional lighting design by Roosevelt Dsouza that featured over 80 CHAUVET Professional fixtures supplied by AVL Productions.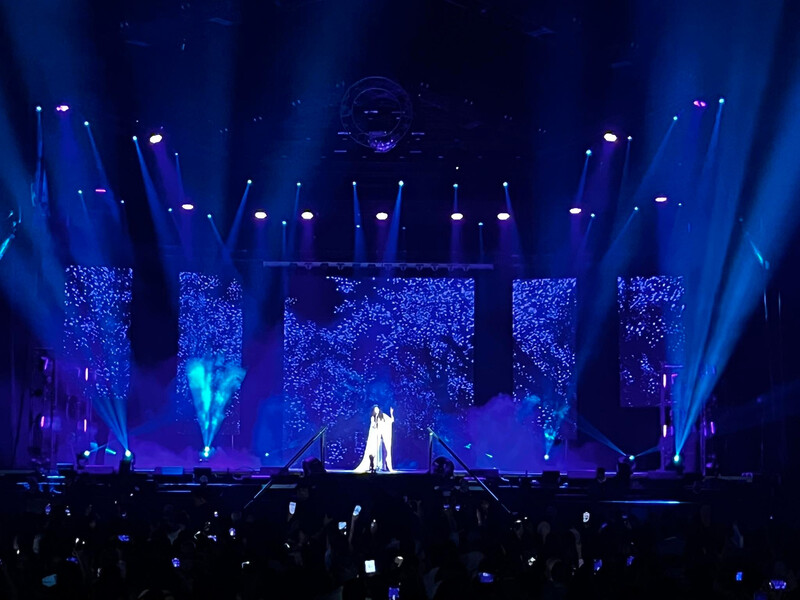 Arranging most of his fixtures in a M-shaped overhead truss configuration with three horizontal rows behind it, Dsouza used them to create a seemingly endless variety of looks, each one of them carefully coordinate with video images shown on a large center stage LED wall, which was flanked by two vertical strips on either side.
Featured in the tour rig were eight Color STRIKE M motorized strobes positioned in the center of the design. "I used these fixtures to accent big moments," said Dsouza. "It was very impactful to have this bright light source coming from the middle of the rig and reaching out into the audience for a big punch."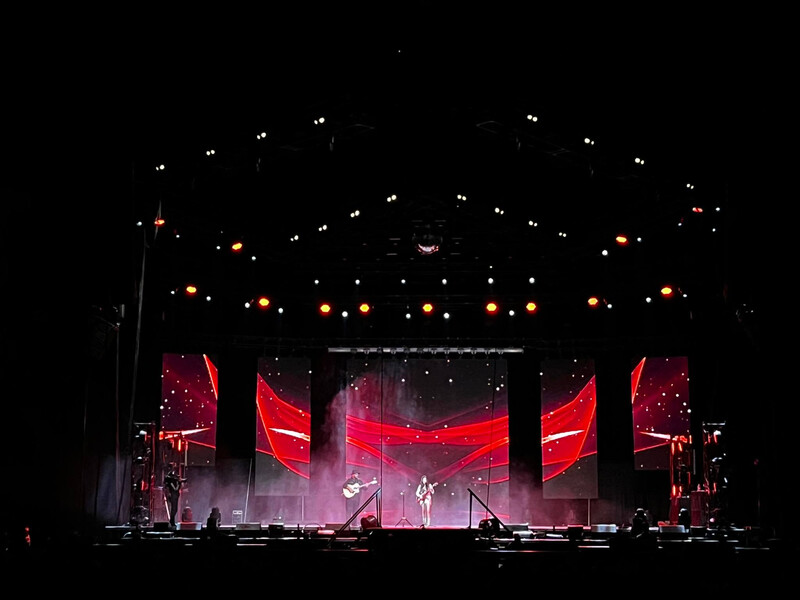 Dsouza engaged the audience throughout the show with intense blasts of crowd lighting that filled every space in the room, breathtaking aerial displays, and bursts of atmospherics including haze and confetti. Adding punch to these effects were the rig's 40 Maverick Storm 4 Profiles, 1,250-watt LED fixtures with 60,000 lumens output.
A group of six Maverick Storm 2 BeamWash fixtures, arrange evenly on the stage left and stage right deck were used to create crossing patterns that endowed the stage with an extra vibrant visual setting for some of the more soaring moments during the show. This was only one of many looks that Dsouza created to transform the stage. At times he went with subtle and elegant monochromatic palettes to convey a sophisticated aura, while at others he let loose with a rainbow of colors, moving dynamically in every direction to conjure up a celebratory atmosphere.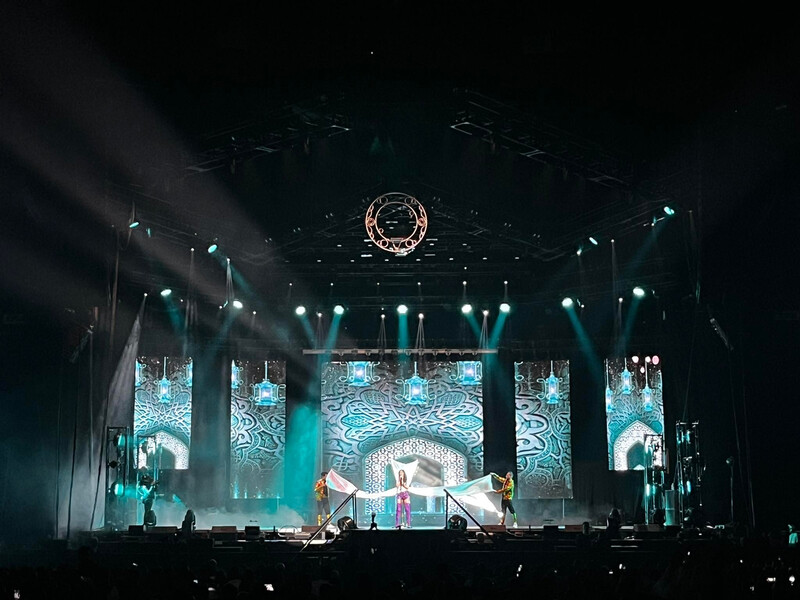 "With so many different talented people on stage, doing so many different things, we had to be diverse," said Dsouza. "We had a really great production team, including Director Ritika Bajaj sound engineer Ranjeet Singh, show caller Shikha Gupta, video designer Ganesh Gogo, production Elton Dsouza. Rental Inc Rahul Walia of Touchdown Productions. All of us collaborated closely together."
Given the importance of this US Bollywood tour, each of these collaborators "wanted to make it very special," according to Dsouza. Based on the reactions of sellout crowds in Atlanta, Orlando and Dallas, that's exactly what they did.