Ovation Offers LED Fixtures That Operate on Incandescent Dimmers!
Posted on October 23, 2014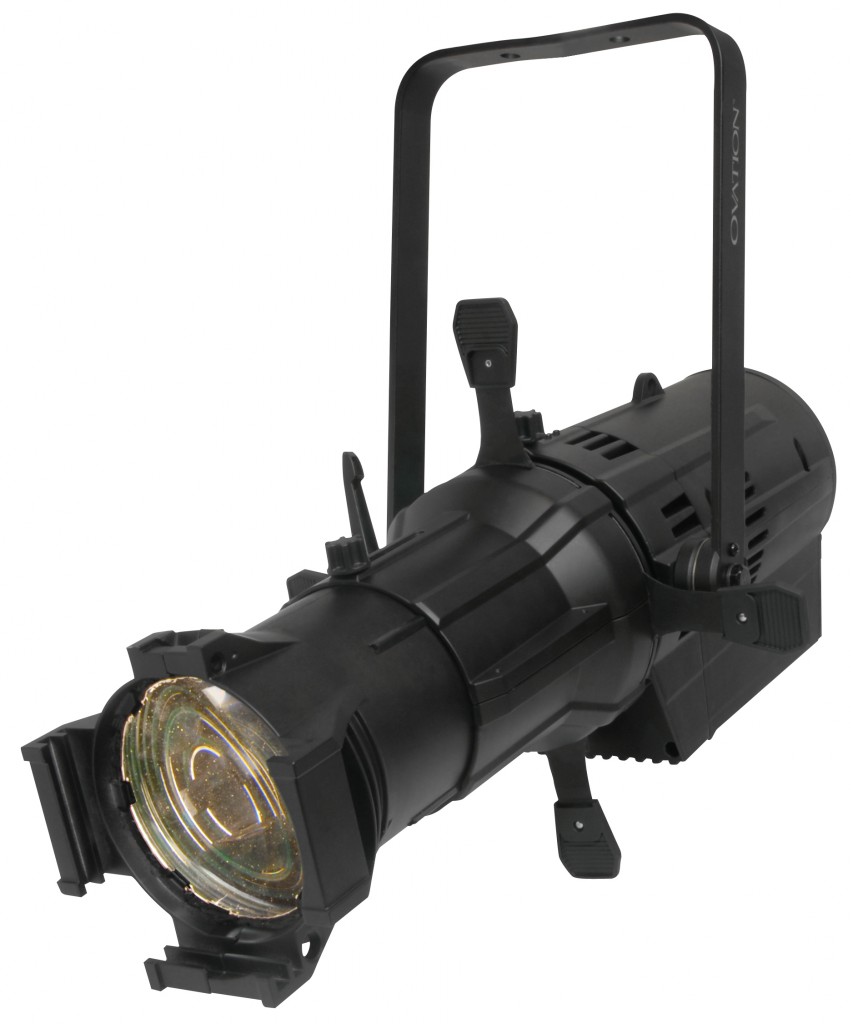 An incredible milestone that CHAUVET Professional is bringing to market — the Ovation LED series that has garnered public favor over the last year now offers a model that will run on incandescent dimming OR a DMX signal.  
Check out the release!
SUNRISE, FL – This year's LDI show will see the introduction of two products from CHAUVET Professional that resolve a dilemma which has historically confronted end-users who wanted to add dimmable LED fixtures to their existing lighting systems. The new Ovation ED-190WW ellipsoidal and the Ovation FD-165WW Fresnel feature built-in power supply technology that allows them to run off traditional dimming and DMX systems interchangeably, so they can work smoothly with the dimmable incandescent fixtures already on a theater, church, production company or school's rig.
By seamlessly blending LED and incandescent dimming, the new Ovation products allow energy and cost efficient LED fixtures to be added "unit by unit" to existing lighting systems. "In the past adding dimmable LED fixtures created something of a dilemma for many end-users," said Albert Chauvet, president of Chauvet. "They wanted all of the savings benefits associated with LED fixtures, but they couldn't run these lights on the same dimming system as their incandescent fixtures without investing in new infrastructure."
The new Ovation fixtures solve this dilemma by working with SCR, IGTB, rheostat, and thyrristor dimmers to support both LED and incandescent dimming formats. Each of the new fixtures has a built-in auto-sensor that determines which type of power the unit is receiving and instantly adjusts without requiring any action on the end-user's part.
"Our new fixtures give end-users the capability of running off constant power and DMX, or connecting directly to their current incandescent dimming system," said Ben Dickmann, Ovation Product Manager for CHAUVET Professional. "Every high school, college and community theatre, every church and anyone else who's had a couple of hundred dimmers that they just put in a couple years ago can now relax — because they can retrofit to LED without having to run a whole new infrastructure. They can still use their existing dimming systems that they have now and it will work perfectly with their new LED Ovation products."
CHAUVET Professional has been working on the new LED/incandescent dimming technology found in the new Ovation fixtures for two years. The fixtures combine new power supply technology with special software to allow full range LED dimming on incandescent and DMX systems interchangeably.
"We had the ED-190WW on the dimmer running right next to a tungsten fixture, and our LED fixture was smoother and more responsive, even at the trailing edge of a 30-second fade out. It's the combination of the power supply technology and our own internal software that creates this capability," said Dickmann. "CHAUVET Professional is targeting the pool of end-users who are comfortable with their existing systems and may not be experts at dealing with DMX systems and addressing, but want an LED fixture that they can simply plug into their existing system and achieve impressive results. This should definitely make it easier for more theaters, schools and churches to discover the benefits of LED dimming without making wholesale changes to their existing incandescent rigs."