Lighting a Post Pandemic World
Posted on July 6, 2020
Slowly, but surely the event lighting industry is taking its first tentative steps out of the lockdown. The journey back will most likely be a long one, filled with unanticipated twists and setbacks, but few doubt that concerts and theatrical productions will reemerge to fill the basic, and very human, needs they have always filled.
When that happens, what will the "new normal" be like? Will it eventually be replaced by the "old normal" that has defined this industry for generations? No one can answer these questions with certainty, but we asked leading designers from the worlds of touring, clubs, festivals and theatres to share their insights. Here is what they had to say.

Nick Whitehouse
Fireplay
Live music is an important part of life—that will never change.
"It will take some time, but the touring industry will come back. There will be changes, to be sure, in the way live audiences and crews congregate. We'll have to be more mindful of social distancing in GA and VIP areas.
"In a roundabout way, the pandemic will have an impact in the way we design. This industry came to a complete stop and in a sense, it will be out of commission for a year. This is certainly going to affect budgets. So, we will need to make more efficient designs, without losing the excitement.
"As live shows have become more elaborate in recent times, people have come to expect a high energy level at shows, so simply scaling back a design won't do. Conveying dynamic looks while staying within a more restrictive budget is going to require a real balancing act on our part. It will mean using existing fixtures in new ways. It doesn't necessarily mean not having any new fixtures. If there is a new fixture that is particularly effective, you might build an entire design around it, but you're going to have to be selective and careful.
"Another change I see is that enhanced livestreaming will become more of a factor. People are getting bored with some of the basic streams they see from musicians. They're going to want more engaging production looks in streams. The longer we go without live music, the truer this will be. In any event, however, I think if we get this right, online live shows will have a permanent place in the mix.
"All of this is invigorating in its way, as it's forcing us to push ourselves, depart from routines and learn new things. This is what everyone on our team is doing – and, really, it's quite invigorating in its way. These are exciting times for the development of future live music presentation.
"In the end this industry will be fine, and talented new people will continue to enter it and infuse it with ever greater energy. Live music is an important part of life – that will never change."
Rob Sinclair
There's no way we're done with the weirdness.
"I don't think anything will go back to how it was — will it? It's such an upheaval that there is no way we're done with the weirdness. The one thing I am certain of is that humans need to be together and celebrate art, culture and life. It's been an essential part of our existence since time began and the world will be miserable without it.
"Will the way tours are put together change? I'm not sure, but I really hope we prioritize the guest experience. The shows are for our audiences rather than for us, and we need to keep giving them a good time.
"I'm sure some types of alternatives to arena tours will emerge, but I'm not sure how. I haven't thought of it – yet. As lighting designers, we'll have to deal with some reduced budgets for a time, which is no terrible thing.
"If this resolves within a year, it won't have any impact on new people entering the industry. However, if it takes longer, then lighting design as a career won't exist so we'll all have to flip burgers for the clown."

Steve Lieberman
SJ Lighting, Inc.
As designers, we are working on new ways to express ourselves.
"I'm an optimist, so I do think large scale festivals will come back. I anticipate new protocols being put in place to create a safer experience. I also believe that there will need to be legislation passed to protect promoters and producers. I would think testing as part of the entry protocol; for instance, you would have to validate your ticket/credentials online and then you would need a secondary validation with a negative test result from an approved facility.
"The industry is clearly exploring new methods of delivering their product to market… from livestreaming to virtual events… drive-in concerts… While I think these concepts and efforts are appreciated and being consumed by the end user; there is no equal replacement of a large scale festival.
"As designers, we are working on new ways to express ourselves. I don't think a change in fixture specs will be the end result of this situation. Our specs are driven by requirements, availability, budget… and it typically goes in that order.
"In terms of EDM clubs, I would speculate that similar protocols will be in place throughout all entertainment events and facilities… some validation of a test within a reasonable amount of time would be required to enter.
"With all that said… I'm not a geo-political, nor infectious disease expert… I'm a designer with an opinion. I'm hopeful that we can all get back to it soon. Our industry is full of amazing people — and I'm looking forward to seeing everyone soon."
Patrick Dierson
The Activity
Realistically, it's going to take some time.
"A lot of people have asked if touring will return the way it was before and I'm constantly reminding them that this is not the end of the world. History has shown us that the globe has dealt with virus pandemics in the past and things have returned just fine. The COVID-19 pandemic is no different.
"Challenging? Yes. Different? No. Remember why you got into this business. It was because you loved going to shows. You weren't the only one. The only thing that set you apart from every other person on the planet was that you loved it so much that you found a way to make it your career. That means that there's a hell of a lot of fans out there yearning for us to get back to work so that we can deliver the entertainment experiences that they're craving. Touring isn't just coming back. It's coming back bigger than ever before.
'I'd also like to remind everyone of the economics of touring. It's how performing artists make money. Playing from your squatty potty on Zoom meetings doesn't generate any real income. We WANT to get back to touring. Artists NEED to get back to touring.
"For the good and the bad of it, no matter what your political affiliation is, we are going to treat touring like we've treated everything else through this pandemic: with an over and under reaction to all sorts of things. We will inevitably enact all sorts of new sanitization protocols, in the name of good caution, that are probably well beyond what is required. Then we'll all get into our bunks and get back to realizing that 10 or 11 people can't actually be jammed into little boxes with a 3' walkway down the center and maintain anything that would not transmit some form of bacteria. In short, we'll debate and argue this until we eventually just go back to the way things were before there was a new little alien on the block causing disruption.
"All touring veterans have endured some time on the road laid up with sickness. There's absolutely nothing new with that. There will eventually be medicine for this new bug just like we've come up with medicines for the other ones, and we'll tough it out like we've done in the past.
"I honestly can't envision a true alternative to arena, stadium, or festival tours. The attempts at a virtual event only appeases very small sectors of the market at a time. You can tout all sorts of virtual stuff all day long but, at the end of the day, you can't virtually replicate standing in a crowd of rabid fans screaming their heads off and gain that same experience. I really wish we could. We'd all be working right now if we could figure that out but there is no technology that exists that can truly replicate the fan experience, which is just one more reason why we'll be coming back bigger and better than before.
"I hate to say it, but what is inevitable is a slow roll out back to the way things were in regards to gear. There will not be any new fixtures sold for a very long time and that's dangerous for manufacturers, sales distributors, trade shows, etc. As a designer, I cannot in good conscience push my vendors to go out and buy the latest wiz bang toys just because I want something brand new. Their gear is sitting in warehouses making zero dollars for an exorbitant amount of time. That gear NEEDS to go to work first and generate an income before we can get back to buying the next shiny object to twirl in front of people. Anyone that pushes a vendor to go buy a bunch of new toys as we get back to work is sure to be shunned throughout the industry. It's just common sense and good business. The new toys are going to be relegated to the installation market for a bit. We'll get there, but it's realistically going to take some time.
"I sure hope that this shutdown doesn't dissuade people from choosing lighting design as a career path. This is a wonderful industry in which to be involved. What I do hope this does is hammer home the understanding that living a life of conspicuous consumption beyond your means is not financially appropriate. Life isn't what you see on Instagram unless you're some trust fund kid that became a millionaire from an inheritance. It's hard work and discipline that ensures that you can financially withstand psychotically tough times like these.
"You must think of your future. You must think of that rainy day fund. You need to plan for retirement early unless you really think that you're going to want to work until you die. If you think that the government didn't give you enough to get through this shutdown then you're gonna be REALLY disappointed in Social Security. I've had a client for many years that's been somewhat of a business mentor and he once said to me 'You can't afford something if you can't buy it twice.' The words hit home really hard, and I can absolutely attribute them to a change in how I viewed my financial future. Get into this business and start making a plan for yourself while you do something that you love. There's no better way to make a living. THAT I can assure you."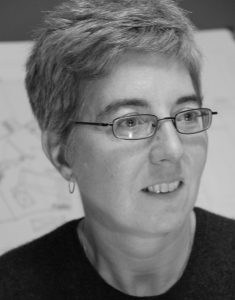 Johanna Town
Traditional theatre will have to change in its scale.
"I do think theatre will come back. Nothing can stop performance art from returning. Theatre and live performance entertainment have been with us since the beginning of time, Greek Gods, Roman amphitheatres, the religious pageants, medieval players, to today – all are examples of where theatre has survived war all over the world. It has survived by constantly re-structuring itself; by developing; and by carrying on.
"Live performance has always entertained and educated the public, and there will always be performers who wish to perform; we can see that right now with performances being created online. But importantly, humans have always wanted to gather together and enjoy a collective experience. It doesn't matter how good a film, or a play or a concert is when channeled into our homes. The experience does not give the audience a collective submersion or pleasure, our hearts don't beat as one. We need to feel part of a gang, whether it's a rock and roll concert or a Shakespearean play, we are in that gang and the experience raises our vibration together in a collective act.
"Budgets are going to be tight in the future. The performance arts will have a lot of debt. Audiences will initially be smaller, because they will want to feel safe and secure. This will create a reduction in outlay on the production. I think we will be looking at smaller scale shows, maybe without intervals. Shows will have fewer actors in them to allow for backstage facilities to work. There will be smaller sets and less complicated construction to help keep the budgets down.
"However, shows can't be produced and staged without lighting, Lighting designers will be back. Hire companies have also been accumulating big loans on kit sitting in their warehouses and staffing costs, so they will not be buying any new kit soon.
"Traditional theatre will have to change in its scale, at least temporarily. I also hope producers will start to look outside the box and create shows differently and in different types of locations. We are already seeing walk through theatre in Germany, so why not more theatre in the park or even in the car park. Let's re-invent drive-in theatre and concerts, look at off-setting the use of the car by making a concert as green as possible.
"I believe young people who follow their hearts will enter the industry, with a belief, they can be the ones to make it. I worry about the midscale designers, those who are still young, making an OK living, though still have no resources or financial backup.
"A lot of creatives are only happy when we are busy and designing, these people are not coping well with their creativity having been taken away from them. I have heard from many younger designers that they maybe will start to leave and retraining in order to have a more secure future. So yes, I think we will see a big change in who remains and who leaves the industry, a lot of great talent will be lost."
Rick Fisher
The passion for our craft will remain unchanged.
"Ultimately, things will return to what they were, but I believe it will be a very long haul – probably three years at the minimum. There will be more remote working and less in-person collaboration between creative teams. This was already happening before the pandemic and I FEAR it will only increase. I lament this, as the collaborating via email and Dropbox is not the same!
"There will be a few new and exciting means of people accessing performances and new types of communication, which will be a good thing. Though I have to say that watching live performance online is distinctly underwhelming in my experience NO matter how expertly captured.
"As far as my role as a lighting designer, I don't see this changing how I use fixtures. I think we will probably have to accept the financial damage this period has caused to the entire industry and its supply chain, which will take years to run its course. We will probably have smaller budgets and less access to the latest toys for this reason. We will be making sure we use all existing equipment before ordering more. While I would hope we would come back to a greener theatre, the CHANCES of smaller venues re-equipping to meet new energy targets will be very unlikely, I think.
"In terms of the impact this will have on new people entering our industry…I DOUBT IT WILL MAKE MUCH DIFFERENCE. Strangely, over the years as regular employment has gotten less stable, the arts have not looked that much more precarious than many other professional choices. The pandemic, and the slowness of the return of live performances might well make the arts look especially precarious once again. But few people ever entered into this for the money – and if they did, they should get their heads examined! So, the passion for our craft will remain unchanged, I suspect.
"But what I do fear is that with fewer opportunities around people will go to the 'old hands,' and the same 20% of the people will get the overwhelming share of the opportunities. This will be a setback for the newer and more diverse lighting people of tomorrow. As an 'old hand.' I have to play a part in ensuring that this retrograde step does not happen!"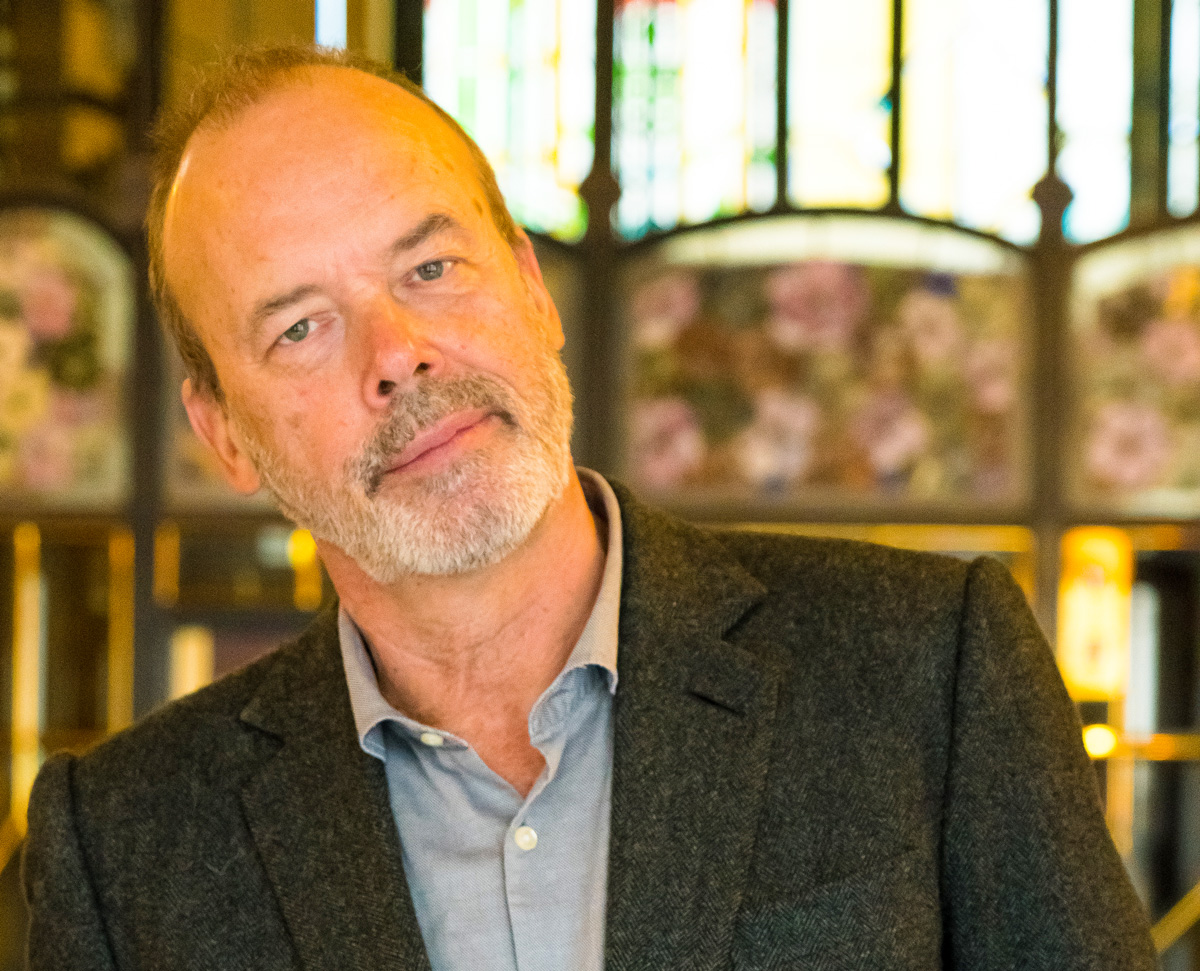 Patrick Woodroffe
Woodroffe Bassett Design
An adaptable and imaginative industry.
"Tours will come back for sure, although in what form is difficult to tell at the moment – and more relevant is when this might happen! I cannot conceive that at some point in the future, we will not see bands playing in stadia. Again. It might be a year or more before this happens, but it will take place. I'm certain.
"As we come out of this situation, social distancing will dictate smaller audiences, but inevitably this will change too, and eventually we will see a return to full houses. The logistics and behaviour on a tour will probably change with things like a focus on hygiene and the numbers of people on a bus, for example. Some of these measures will be to everyone's benefit.
"There will be alternative forms of performance, and in the immediate future bands will put out intimate shows from a TV studio, but these won't be able to replicate the excitement and immediacy of a live show with an audience – something that the public will be keen to see return.
"I don't think the way we use lighting fixtures will change. The equipment and technology we have at the moment is designed to be used in every sized venue. So, in the event venues become smaller for a while, we'll still use the same gear.
'The current situation will not have any impact on young people wanting to enter this industry. Young inspirational lighting designers still want to work in the live field. They might just have to wait a little longer until more projects mean more opportunities to work.
"I should say that we are an adaptable and imaginative industry, and as a group we'll be looking for new directions and different ways to ply our trade. I think we'll be okay!"
Sooner Routhier
Sooner Rae Creative
Young designers will come out of this stronger than ever. I'm excited to collaborate with them.
"Will live touring come back? Absolutely. I have zero doubt. I heard a quote the other day on a podcast. 'All pandemics have one thing in common — they end.'
"Looking at changes made to the way tours are run after the pandemic, I am definitely not an expert in this field – nor will I attempt to be one. I rely on people much smarter than myself to come up with these changes! I would imagine we will be taking more safety measures i.e. temperature checks, masks, etc. But, I'm sure that as soon as we have a cure, those safety restrictions will be somewhat lifted.
"I'm really hoping the drive-in concert scene continues. I think it's an amazing way to modernize some nostalgia and provide a unique form of entertainment. I would love to see how the tech develops to make those experiences even better.
"Speaking for myself as a designer, I'll be using much more equipment off the shelf. Hopefully designers will be able to reimagine/change staging elements that were on previous tours. I've always tried to do that. But obviously I like to have fun with bespoke pieces as well! As for lighting design, in recent years I've given multiple options for substitutes in the lighting key as much as possible. I would rather use what is on vendor's shelving than make them sub rent to fit the plot. I'll be continuing that practice with the intent of keeping costs lower.
"In terms of new designers entering the industry, of course it will continue. People's dreams haven't been obliterated. If nothing else, I think that people have been dreaming bigger because they have more time on their hands. A lot of younger people have been educating themselves so that they are better when this is over. I have a lot of faith in the younger designers, programmers, techs and operators. I think they will come out of this stronger than ever. I'm excited to collaborate with some of them!"
Niller Bjerregaard
HappyLightGuy
It's sometimes good to reset and start over.
"I do think tours will come back. Productions will always, in my opinion, try to go back to what people know. But I am sure that some things will have to change as all parts of the entertainment industry have been hit hard financially — and we all got taken by surprise by how fast the COVID-19 spread to all corners of the globe.
"Not only bands and crews but also management, promoters, vendors are affected by this and long term too. That means that the clock has to kind of reset and we have a chance to make things better. We now know that all departments are depending on each other and we have to look out for each other to make the industry survive this pandemic and future catastrophes. I am sure everybody involved will be thinking about the future in a long term perspective and how one can take precautions to prevent a total melt down financially and socially.
"I am surly rethinking my own situation, even though I am one of the lucky ones, living in a country like Denmark, where I can get some help to pay my bills and have a family to support me. I think we all need to talk about the future and how the industry can make it a better and safer work place and how we can help our industry people in difficult situations, we are a part of a big family you know.
"When we emerge from the lockdown, I think we will see productions scale down. People will hold back on big and expensive ideas, unfortunately. Budget and crew cuts will probably be part of the changes we will see in the beginning. Unfortunately, not all technicians and vendors will make it and will move on to other jobs. I think that the entertainment industry will need a big financial boost to get back to some thing we know. I am sure we will at some point, but it will take some time.
"Alternatives to arena tours are already emerging in some places. In Denmark drive-in shows are a big thing now. A lot of artists are doing virtual shows for online fans. I think that the virtual shows will stay in some degree as it's a great chance for fans to get closer to the bands in a live' or semi-live situation and a way for the bands/productions to make money and stay safe from the pandemic. Plus it's a controllable situation for a production, you can take your time and you can produce the product and look you like the fans to see for a fraction of the cost of having to have to go on stage with a big production and put on a rock show. I am sure we will see some production companies pop up specializing in these kind of events.
"As a lighting designer, I will probably have to rethink the number of fixtures I use, and stage design in general. I don't mind this to be honest. It's sometimes good to reset and start over. Sometimes you will have a better and more productive outcome when you have to change production ideas and come up with alternatives you didn't think of before. I think one of the key things as a designer is to be diverse and able to change things if needed, try to look at it as it's 'need to have or nice to have'. Personally, I will look at what workhorse fixtures can do a bit of everything and spec those first, then I will look at special fixtures for special needs. But you can go a long way with an all-around high output fixture to light the band.
"In terms of new people entering this industry in the future, I think it will continue to happen. People who are drawn into this business will join it regardless. This is a lifestyle, not only a job and its not for everyone. It takes years of dedication and sacrifice to make it, and you will probably never get rich doing it to. I started in 1988 in a club doing shows for 5 beer tickets and 30 dollars a night, but I wanted it so bad that it didn't matter. I knew I was destined for this, and as I later tried to work a 9-5 job I failed miserably. One of the best things about this industry is you can be you with all that entails and make it. But the industry is also very hard and merciless and can chew and spit you out if you don't understand the game and unwritten rules that come with it.
"It's so important we get through this COVID-19 together with our jobs in tact and our health. Love and respect to all my friends and colleagues out there. Stay safe and healthy."
Nico Riot
Chirac Design
We are going into a new normal.
"I hope that we will go back to where things were before the pandemic, but let's be honest, if this happens, it will take a few years. We are going into a new normal. The music business will not be spared. We might have to rethink and downscale the gear we were usually using before.
"We see some alternatives to tours showing up already, but in my opinion this is pretty boring. Livestreaming, drive-in, virtual reality and what not. It's cool to try something new and different but that is simply not the same as the artists/audience live interaction.
"Will this change our work as lighting designers? Well, if production costs are not sustainable anymore for artists/venues/managements, we might have to think differently. But it's hard to tell. There are a lot of variables. Will audiences massively show up to shows even with health at risk? Will there be any money guarantee on the table? Who's gonna pay for production cost? What will be vendors' price in this new economy and so on."
Mike Zielinski
Humans are designed to interact and be entertained.
"I do believe we will get back to the way things were before the pandemic. I think humanity in general strives for normalcy and will do whatever it takes to get back to it. We have persevered through many challenging times throughout our history and will hopefully come back even stronger.
"At first, I expect we are going to see a lot of changes in the way things are done on tours, including social distancing, masks, temperature stations at entry points, among others. I do deeply believe that change has to start from within as well. I, the individual, and every individual have to make smart decisions that go beyond the impact of just ourselves. If you're not feeling well, have a fever or any abnormal condition please stay home.
"Regardless of how much you paid for those concert tickets; or if it's your favorite band coming to your hometown for the first time ever, please do the right thing and stay home. Yes, unfortunately this applies to the crew as well. So often we are so sick we can barely stand, but there are no sick days on the road, and unfortunately we risk getting the entire band/crew party sick, which is not a great environment to host thousands of people before they even show up.
"Yes, we need ticket policies with refunds due to illness so customers will not feel pressured to do the right thing. Same with the airlines and any other high cost investment with zero safety net due to illness.
"What alternatives to tours are really available? The drive-in works, but with the amount of tickets you can actually sell, it probably equates to about 1/3 house at an arena. Streaming? Well… I do believe a good comparison is movie theaters. I'd bet 75% of Americans have at least one large screen TV in our homes yet we still love to go to the movies for the environment. To get out of the house and be social. Humanity needs interaction with other real live humans. We all have a smartphone or computer screen in front of our face most of the time these days, but still crave social interaction. We, humans, are designed to interact and be entertained. Some of the cruelest punishment we suffer as a society is solitary and isolation.
"This will change the way we work as lighting designers. I think the basis of the design and fixture selection will always change with the current project. Every project, every scenario requires their own nuances so to speak. I think the challenge will be when we do take off again will every band want to be touring all at once because everyone has had so much time off?
"My message to you people is if you have a passion for lighting you should do whatever it takes to make that work. My first tour was in 1995, so in 25 years we have never had any shutdown anywhere near the likes of this. People will always want to be entertained, and I hope we have a younger generation to step in when I'm ready to hang up my headset!"
Erwin van Lokeren
The audience can live with restrictions -they will adapt
"I'm sure there will be touring again but it will take time, full blast touring will only be possible when there's a medicine until then there will only be shows with a lot of restrictions. And with these restrictions I'm not sure if it would possible for bands to perform. I think the audience can live with a lot of these restrictions and they will adapt to whatever to go to a show because they are longing badly for music in these times but from a band/promotor point of view it will be a big challenge to create a show that will not be a financial disaster.
"Safety will be the priority after the lockdown, and with safety I mean staying healthy.
Fewer people allowed to attend shows. There will be temperature checks before entering the venue and with this it means doors open early, because it will take some time. Facial mask maybe required and there will be restrictions at bars.
These days I see already alternatives popping up, live stream, virtual shows, living room concerts. At this moment I don't thinks there's alternative to arena tours for one simple reason: to many people close to each other at one place with will not be allowed until there's a medicine. One option could be to do an arena show 3 times a day so you can have all the people for one show divided in 3 shows. But then you have to consider playing times ( morning/day/evening) this will not be easy for the public – and the most important thing: will the band be able to perform three times a day?
"I'm almost sure in the future there will be production costs savings so we have to keep in mind that there will be less money available to create the same level of shows.
So, the challenge will be to find fixtures with good quality as your use to but budget friendly.
Or to look at your designs from a different angle and use new kind of fixtures/ materials to create the same atmosphere that you want to create.
"I'm sure that there will be some hesitation among your people but if you feel, as I do, that this is your passion there will be nothing to stop you to make a career as a lighting designer. Lighting Designer has so many aspects nowadays and you can go so many directions in this profession that it doesn't stop if there no live events. If you're a creative person nothing will discourage you to reach that goal."
Paul Pyant
Theatre will survive in some form, eventually
"This Pandemic has been extraordinary….and certainly brought things into a new perspective for everybody….bringing into focus what matters most to each of us as individuals. I work internationally but home is in the UK in the same house I have lived in for almost 45 years. This has been a time of re-connection with a community which I have tended not to see a great deal of generally….and it's been very heartening to see how communities have pulled together to assist, or show support, to those who need it in whatever way….even the simplest things…has confirmed to me that fundamentally these situations bring out the best in most people.
"As far as our profession is concerned it's obvious that things will not get back to "normal" for a very long time – if ever. It's basically the age-old issue of balancing the financial risks if any project goes ahead. It's going to be a long time before auditoriums will be able to host the numbers of people they were designed for. A theatre playing to just 200-500
socially distanced people makes no financial sense whatsoever commercially so I think commercial touring productions.
"Personally, I was in Malmo, Sweden when the opera project I was almost completing was halted and I was sent home. I was lucky qualify for government assistance as a self- employed person and this has been a lifeline……quite what will happen when this scheme stops, but I hope I will be returning to Sweden for the last standing contract I have to light "Siegfried" at Goteborg Opera
"In terms of equipment choices in the future, it's obvious that those hire shops that survive will be managing resources very carefully and will not be in a financial position to invest as heavily in new equipment as they have in the past — and this will influence the manufacturers as their markets will be hotly contested and might have an impact on future developments of new equipment. You would have to have an amazing product
to sell in this present market to make it worthwhile all round.
Ultimately you have to remember that humankind has been going to live "theatre" in its basic forms for millennia. It will survive in some form eventually. No live broadcast…or podcast can replace the experience of attending a live performance in a dark space –beautifully lit of course – with fellow audience members all being swept up in a live theatre event happening before your eyes.