What is YOUR Chauvet Professional Lighting?
Posted on September 17, 2013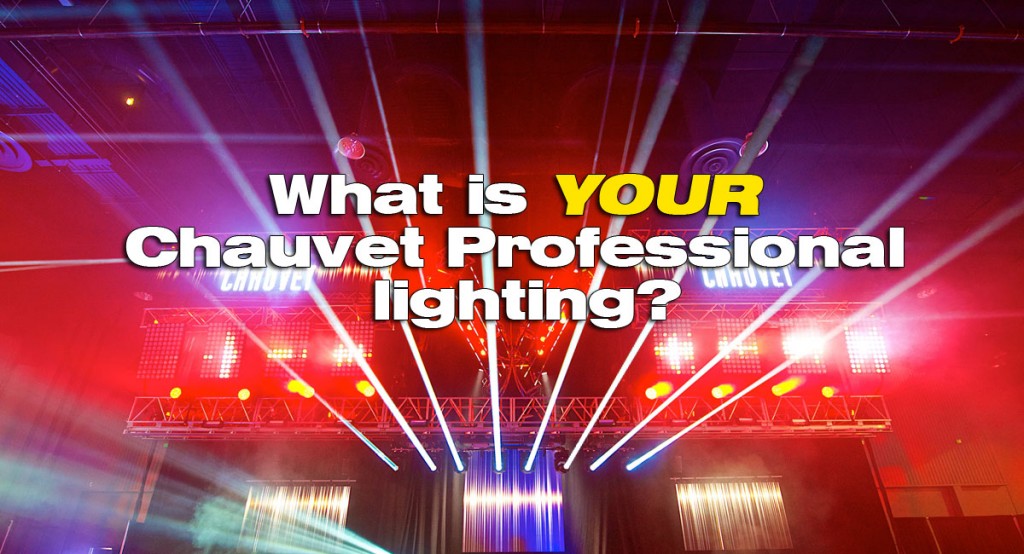 We here at Chauvet Professional love to know what is going on in the industry, especially when it comes to how you're designing with Chauvet professional fixtures and equipment!  Every day in this business there are hundreds upon thousands of events and performances happening in every corner of the world, and that amount is staggering.
We ask the question:  What is YOUR Chauvet Professional lighting?
We would love to feature your work using Chauvet Professional fixtures and equipment on the Chauvet Pro Blog — send us images and video of your work and we will showcase you to the lighting industry community!  Contact us at [email protected] and we'll take it from there.
We look forward to showcasing your awesome design work on the Chauvet Professional Blog!  Like us on Facebook at facebook.com/ChauvetProfessional, would ya?