The Weekly Rig from CHAUVET Professional and Trusst – Digital Buddha!
Posted on May 7, 2014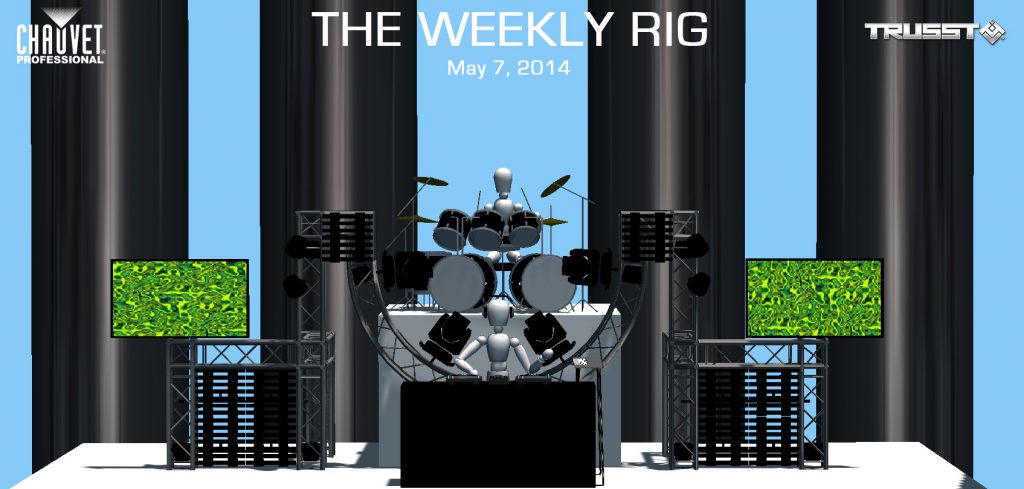 It's time for another installment of The Weekly Rig from CHAUVET Professional and Trusst trussing!  This week's rig is geared towards EDM and unconventional bands like The Black Keys and The White Stripes  — meet Digital Buddha!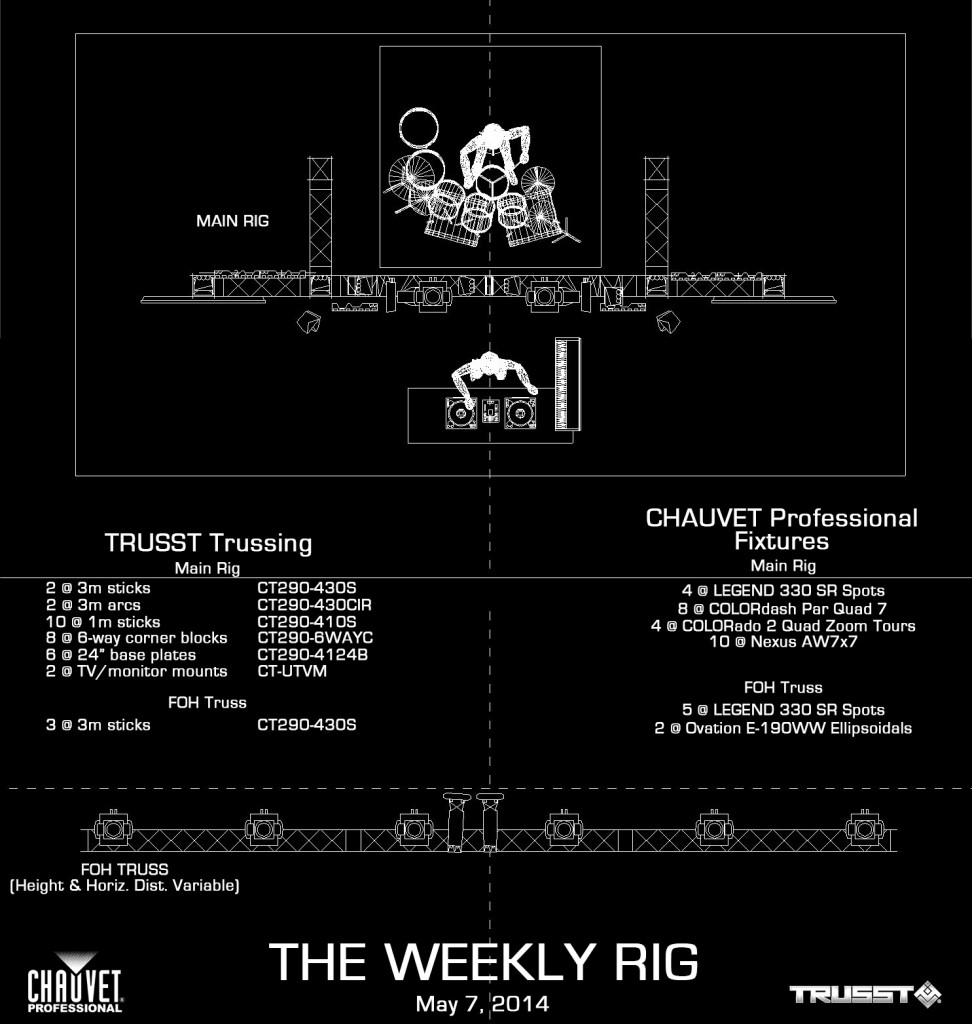 This week's installment of The Weekly Rig brings a relatively new fixture to the forefront of design and maximum output — the bright, versatile, and punchy Nexus Affinity AW7x7 pixel-mapping panel!  Nexus AW7x7 can be mounted in myriad configurations, what we've provided here for you is a mere scratch to what can be done with the Nexus AW7x7.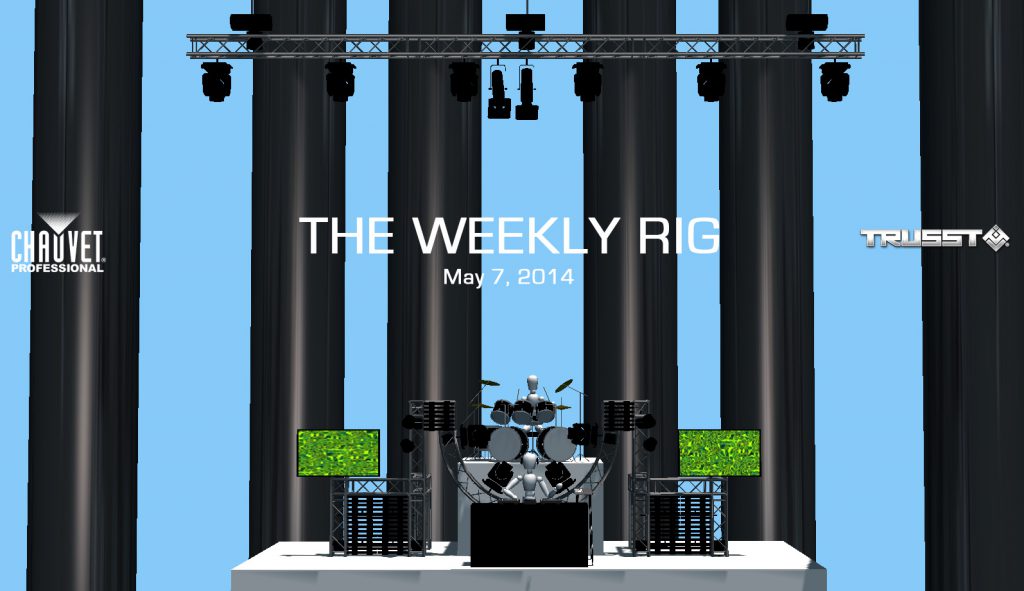 Also in this week's Weekly Rig is the venerable Legend 330 SR Spot, the COLORdash Par Quad 7 for truss toning, the COLORado 2 Quad Zoom Tour for backlight blasts, and a FOH truss sporting the Legend 330 SR Spot for maximum audience enjoyment.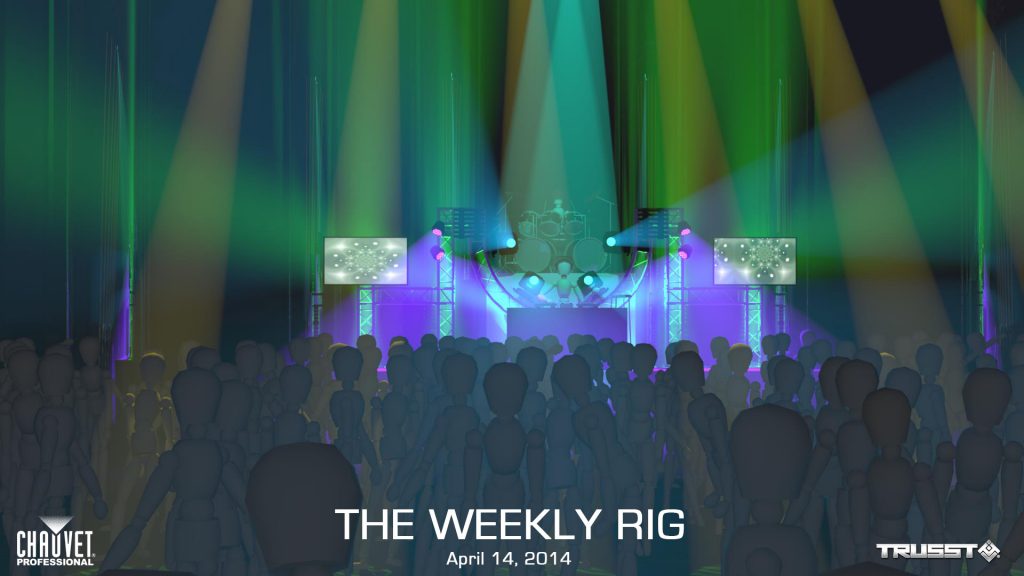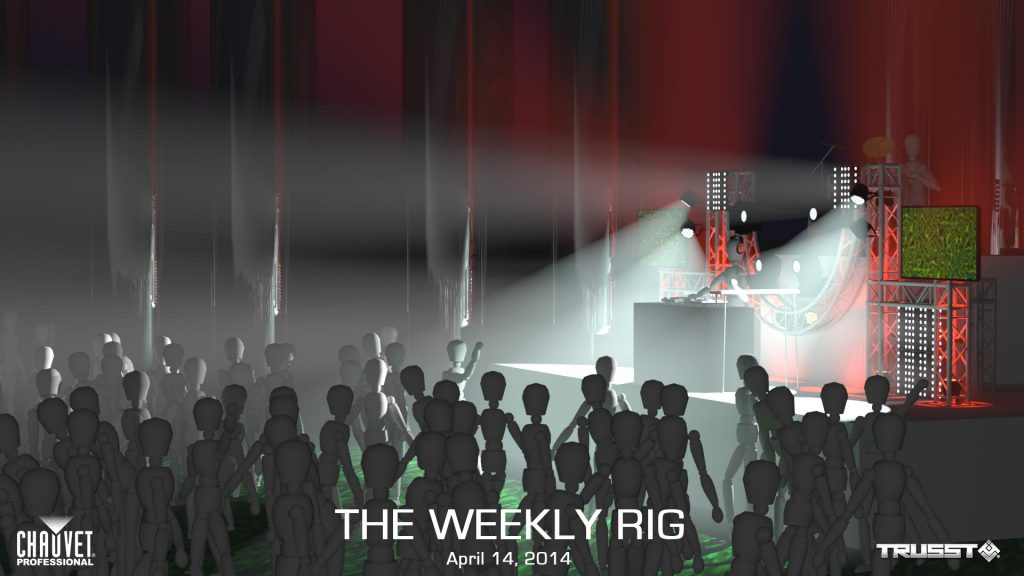 In addition to the CHAUVET Professional lighting fixtures, this week's edition of The Weekly Rig features several excellent pieces of TRUSST trussing, including 1m sticks, 6-way cornerblocks, 3m truss arcs, and the versatile, strong, and easily configurable universal TV mount for adding displays and monitors to your design!  A media server and some fun content, and you have some excellent dynamic graphics to go along with your rocking light show!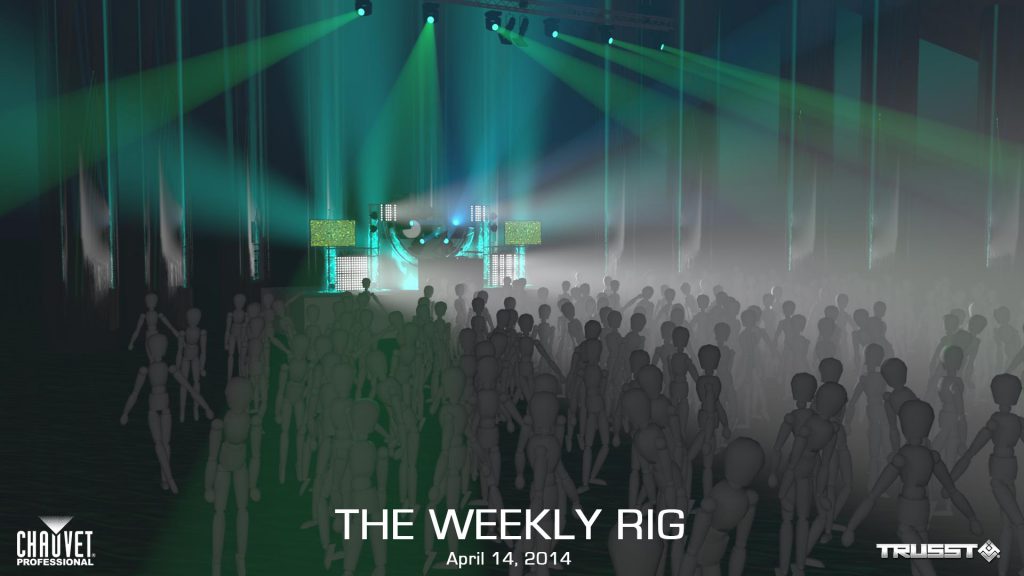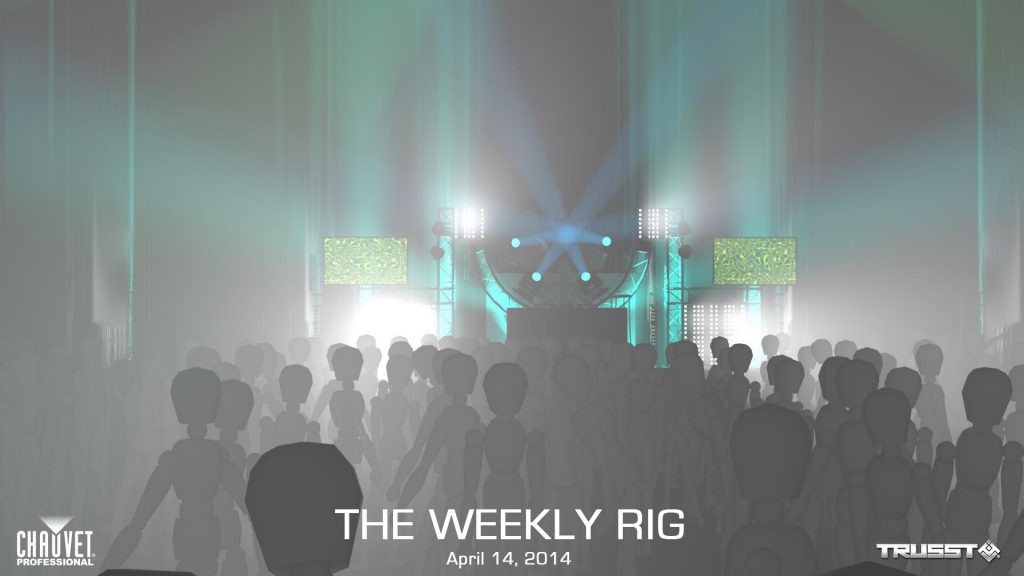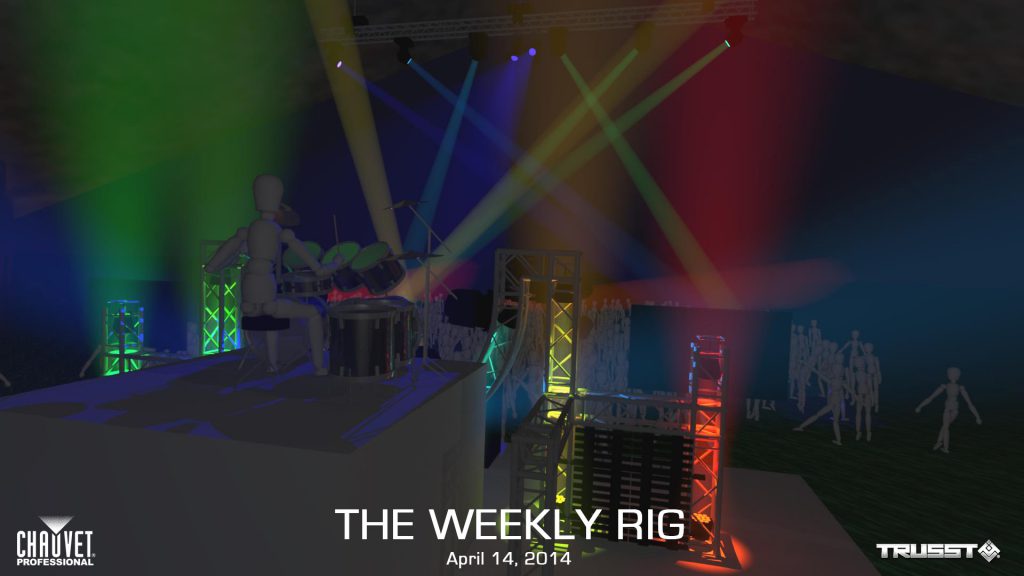 Stay tuned for next week's rig where we incorporate circles, triangles, and squares of truss into a design!  Check out our other episodes of The Weekly Rig as well, we hope you find something that rocks you!