Ovation at London's ABTT Theatre Show
Posted on June 23, 2014
CHAUVET Professional recently exhibited at the annual ABTT Theatre Show in London. Focus was on the company's Ovation line, created especially for theatre and stage.
Graham Barron and Simon Cox, from the UK sales team, were on hand to demonstrate the products – including the Ovation E-190WW ellipsoidal-style luminaire, Ovation C-640FC cyc light, Ovation F-165WW and Ovation F-95WW Fresnel fixtures.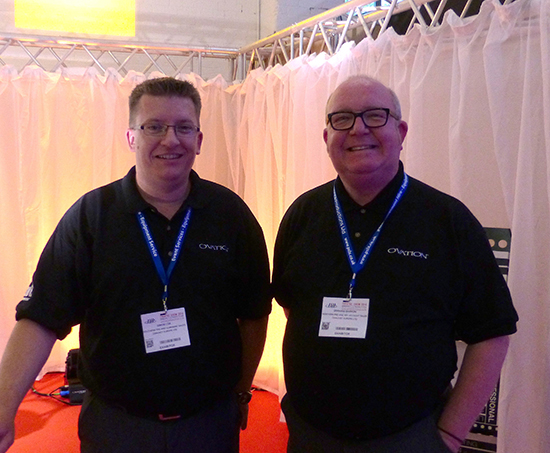 The centrepiece was based on a retro private investigator's office, which proved to be an interesting attraction – Graham was particularly taken with the typewriter!