Steve Hubbard: Exhibiting Imagination
Posted on April 24, 2019
"Making the simple complicated is commonplace; making the complicated simple, awesomely simple, that's true creativity." So said Charles Mingus. Although the late great jazz bassist never worked with lights (although he certainly played under plenty of them), his words pretty well sum up the philosophy that Steve Hubbard and his team at BigFish SRL Ltd. have followed to create visually stunning exhibition lighting designs for a Who's Who list of corporate clients on every continent.
Hubbard's uncanny ability to make intricate and complex design concepts work amidst the seemingly endless web of variables found in an exhibition environment was made crystal clear to us when we saw his work involving (indirectly) another famous musician. It happened earlier this year at the ICE London Show when NetEnt, the popular supplier of digital games to the online casino industry, introduced a licensed slot featuring Ozzy Osbourne.
The booth designer wanted to mark the introduction by giving the company's ICE stand a guitar string look. Hubbard and his team made this clever concept come alive by arranging 60 LED bars in a configuration that resembled six guitar strings. Pixel mapped to display low resolution video content, the dynamic display animated the entire stand. Although the programming involved was detailed and the engineering required some adroit maneuvers, Hubbard made it look as smooth and slick as a rock star's best riff. As Mingus would say, "true creativity."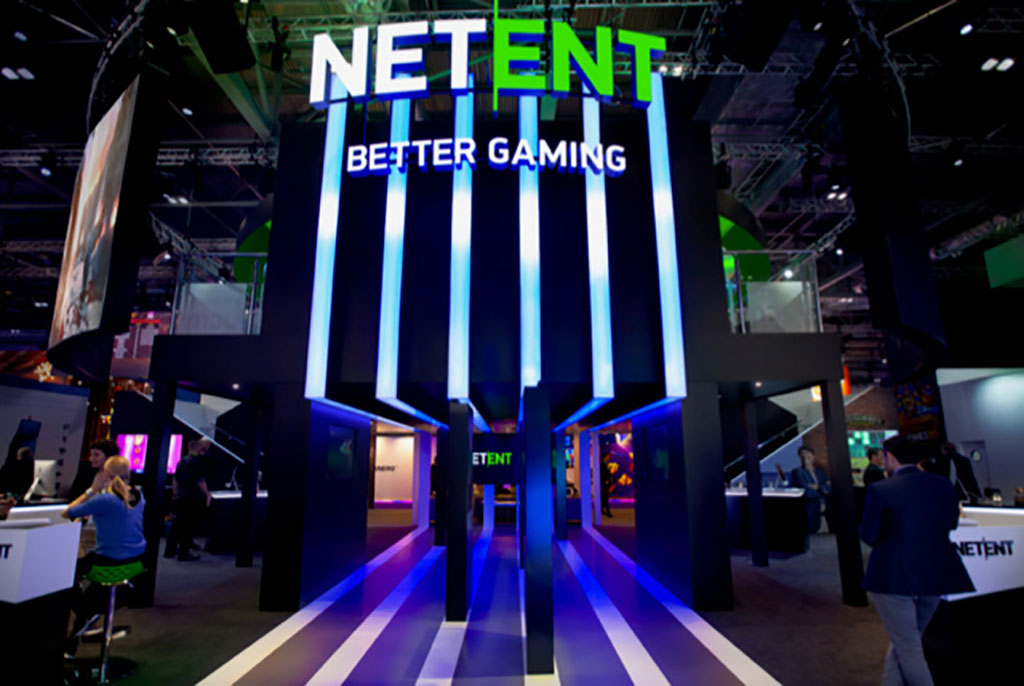 Taking time from his busy schedule, Hubbard talked to us about how careful planning and paying attention to every detail regardless of how small, helps him make even the biggest, most imaginative exhibition design look simple and natural.
What is the first thing you look at when you're asked to light an exhibit?
"I start with the basics, which is what one always has to do, even when one's about to launch into the most creative design. So, the first things I look at are location, ceiling height, set design, position within the stand area, and the product to be launched. Your design must align with all of these factors if it is going to be successful."
You have a great many creative ideas. How do you push the envelope creatively without distracting from the corporate client's commercial message?
"First and foremost, I look at the context I'm designing in. What is the booth design and layout, which colors are going to be dominant in the booth because of the client's logo? What is the product being showcased at the stand? Ideally our lighting will be in keeping with the product, yet it will create an interest from afar without distraction from that product once it's on the stand."
At times you've had to "sell" ideas to clients who may be a bit reluctant to try something new? What advice would you give on doing this?
"Always listen to their concerns and back up your ideas with actual demonstrations of the kit doing the effects that you have envisaged. Many people under imagine the effect and a few over expect; give them an honest interpretation of your own ideas and get them to trust you."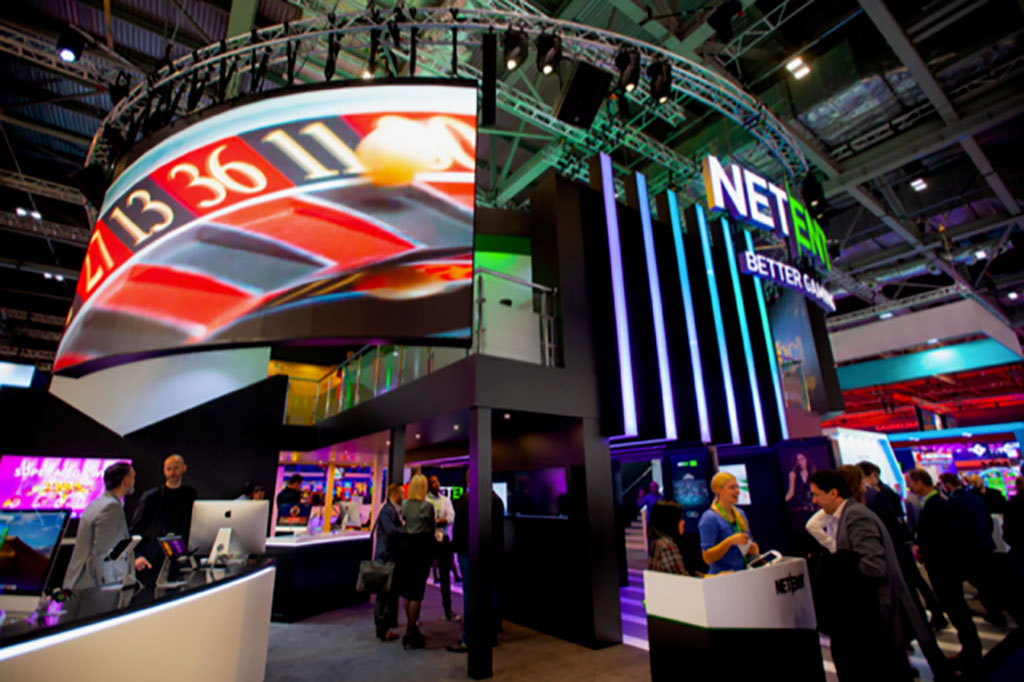 In exhibition lighting, you often have to match corporate logo colors. Are there any particular colors that you find most difficult to work with? Easiest to work with?
"We treat all jobs as a blank canvas and color mix once on site, there are too many variables in exhibition halls, with all the various white source lamps. The one thing to be assertive about is the printed color on a brochure cannot always be replicated…the old brown light. When these problems arise, use a contrasting color to tug out their logo. Companies these days tend to use more vibrant colors which helps no end with matching."
The entertainment factor has become more important in exhibition lighting in recent years. How has this impacted your approach to design?
"With the evolution of LED and digital lighting we can have the fixtures perform multiple roles, one of which involves entertainment. So a fixture will work as a subtle white light during an exhibition, and then helps us transform the stand for an evening party or a product launch with just some programing changes. So exhibition lighting has become more versatile as well as more entertainment driven."
More companies are shooting videos at their exhibits today. Do you now have to factor in how camera friendly your lighting of an exhibit will be?
"Oh yes, absolutely! It is a necessity today. All of our fixtures have all their white balanced settings saved on the console, so at any point we can enhance any film work. We may not have the ideal 'camera friendly' light on at all times, because there are different factors to consider during an exhibition. However, if the client's marketing people come in to film, or a local TV station shows up, we can change things quickly.
"Really, video has become so important, we consider it at the first planning stages, especially when a product launch will take place at an exhibition – and we all know how often that happens! As a matter of course, we always bring along battery LED film panels and stands."
What is the biggest challenge in exhibition lighting?
"There are myriad variables and small details to consider with every project, and none of them can be overlooked. Yet at the same time, you want to push the envelope creatively to contribute to the impact of a stand by giving it a memorable look. The biggest challenge though involves dealing with the ambient light at an exhibition hall. We have to figure out ways to get the best out of every fixture in a brightly lit environment. This is where your skill and experience come in to play!"
We talked about the biggest challenge of exhibition lighting, what is the most rewarding aspect of it?
"That comes at the point when the desk is turned on and all the lamps are turned on. Then you can see your creation come to life. I still get so excited it justifies all the hard work and sleepless nights. I still get a shiver down my spine when I see the complete stand. I LOVE MY JOB!"