NEXUS Kicks It Up for Women's World Cup
Posted on January 30, 2015

There are many good reasons why women's soccer has become one of the fastest growing sports in the US: it's colorful, intense and it makes a great visual presentation. The same can be said of our Nexus LED panels, which have also become exceedingly popular lately. It's only fitting, then, that these two stars crossed paths recently at the Women's World Cup Kickoff Celebration on Fox Sports 1 and Time Warner Cable.
Lighting Designer James Schipper of Kinetic Lighting (Glendale, CA) used 40 Nexus 4×4 panels to create a dynamic stage backdrop for the celebration's main entertainment event: a concert by the iconic hip hop rapper Flo Rida along with DJ sets by DJ Blaze. The Nexus panels on stage not only matched the Grammy-nominated People's Choice-winning star's performance, they also reflected the upbeat mood of the televised celebration.
Schipper arranged the Nexus panels 20 units each in two large truss framed squares, where they were positioned around a collection of beam effects. Running across the middle of the upstage area, the panel display provided a high-impact backdrop for the high-energy performances.
"From the beginning, we felt the Nexus was a perfect fit for this show," said Schipper. "My client, Josh Mark (VP Special Events with FOX), loves technology and new toys. Plus, the event designer, Damon Drescher of Angel City Designs, has used the Nexus before and was crazy about all of the different looks it can create.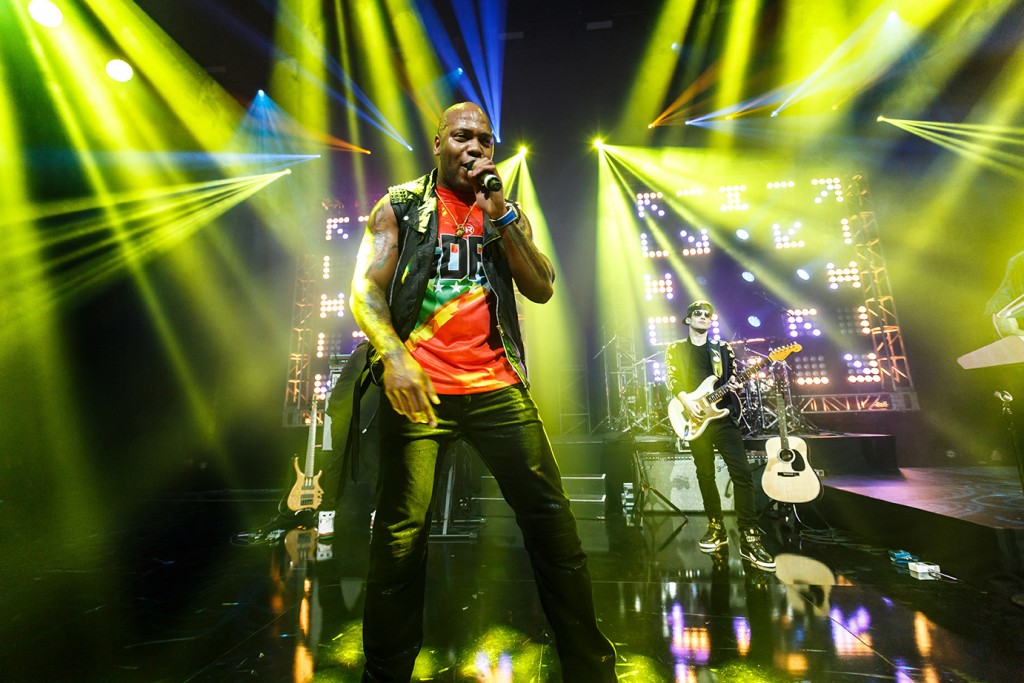 "The Nexus panels gave us vibrancy and color on the stage, which was essential for keeping up with the overall atmosphere at this event," continued Schipper. "Angel City Designs did an amazing job as the creative production design and decor agency for the Kickoff Celebration. Everything about the event was big, vibrant and exciting."
Held at Hangar 8 at Santa Monica Airport, the Women's World Cup Kickoff Celebration featured a 22 projector video mapping projection from Sweetwater Video that presented transformative video art, including cheering stadium fans and world cup graphics created by Bart Kresa. The creative concept behind the entire design was to make visitors feel as if they were entering a special world as soon as they stepped onto the celebration site at the airport, and then build on this feeling with events like the Flo Rida concert.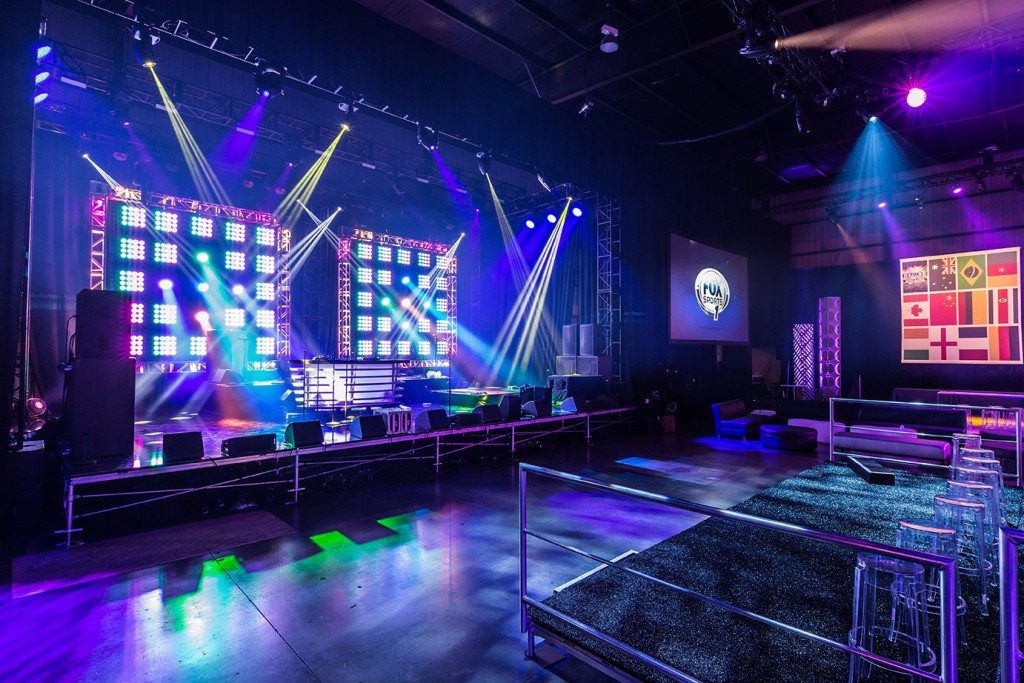 "Our stage design was consistent with this big event mood," continued Schipper. "Eric Barth, our programmer, created some very compelling looks on the Nexus panels that changed with different scenes in Flo Rida's performance. Eric used some custom-built effects and the grandMA2's layout view to make for some very fast live selecting. We wanted to create a very intense background on the stage to reflect what Flo Rida and women's soccer are all about."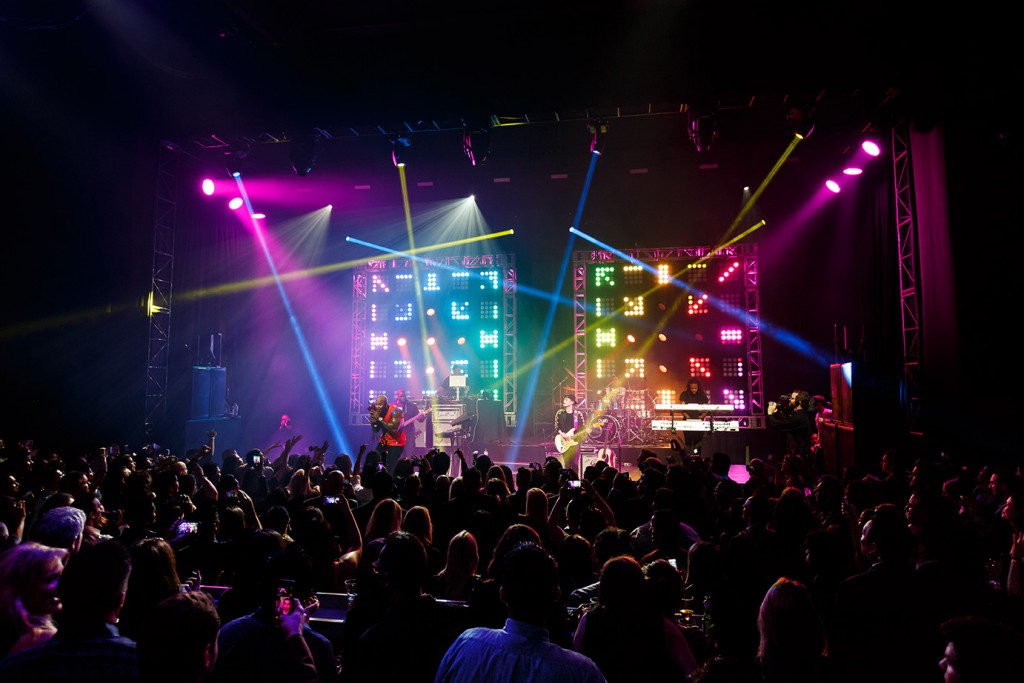 In addition to the 40 Nexus panels, Schipper used a collection of 80 COLORado 1-Quad Tour and 1-Tri Tour par-style LED fixtures for the Flo Rida concert and the event venue itself. The COLORado fixtures were positioned throughout the venue to provide scenic lighting and wash various areas. With their broad range of color temperatures and extensive dimming capabilities, they added an extra dimension to the venue's lighting. "We included the Quads because we wanted to have more color mixing options," said Schipper. "The Tri Tours were put on our rig to give us area washes."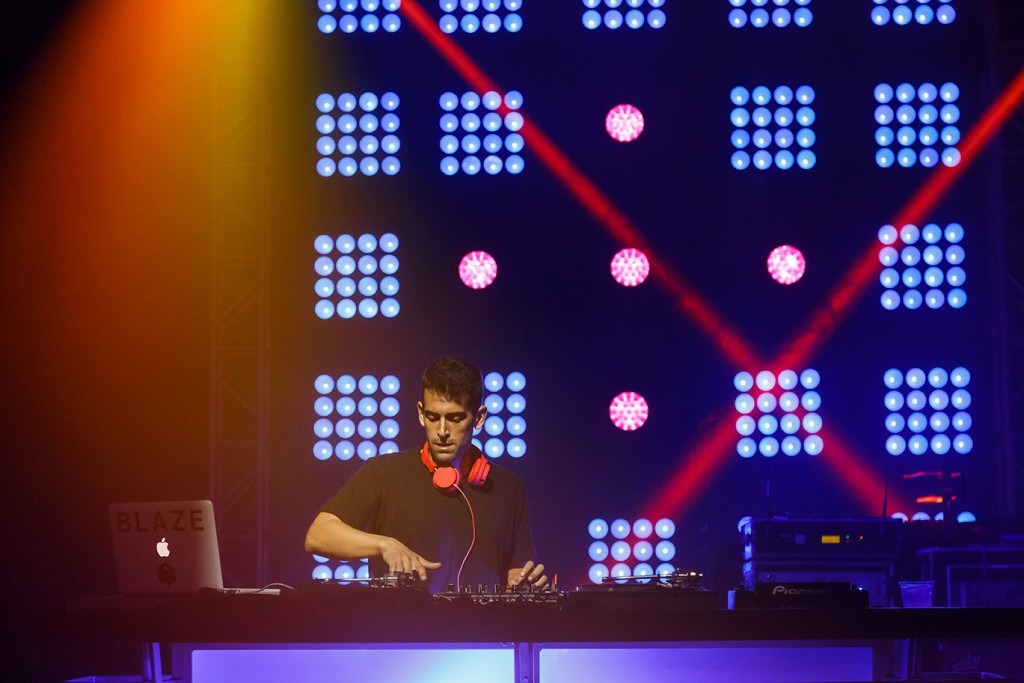 As is always the case with a successful event, the Women's World Cup Kickoff Celebration was the result of a team effort, says Schipper. "Beginning with the creative team at Angel City Designs, everyone involved in this project pulled together," he noted. "In addition to the lighting and video elements, the sound was awesome thanks to the great work of Goodman Audio. We were all proud to be a part of this project."