New Improved CHAUVET Arena to Showcase Latest CHAUVET Professional Fixtures at BPM | PRO
Posted on August 10, 2016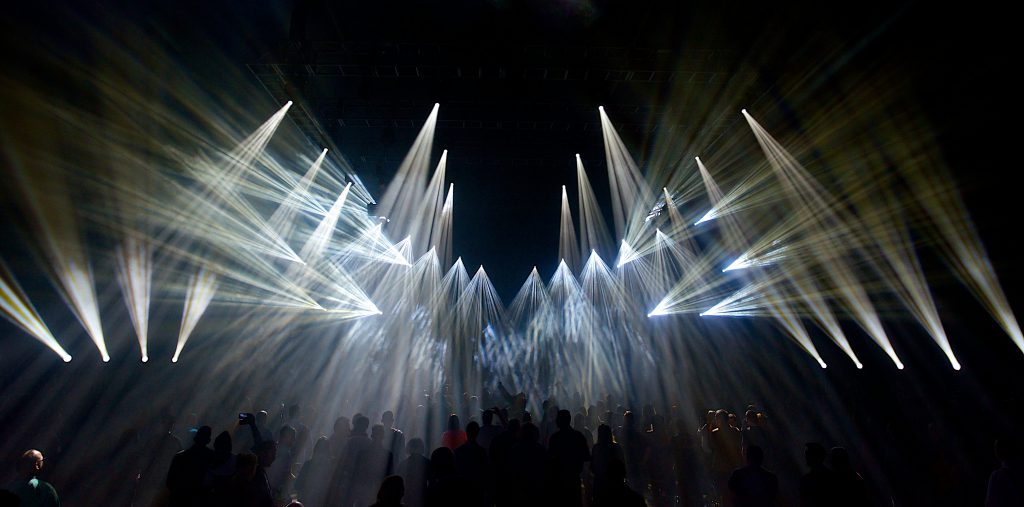 BIRMINGHAM, UK – This year's BPM | PRO, which is to take place from 11-13 September at the NEC, Birmingham, will be the largest incarnation of the show to date. Once again, the central focus of the show will be the CHAUVET Arena, which will be hosted this year in the larger and more impressive 16,000 capacity NEC Genting Arena.
CHAUVET Professional will honour the new location in style with an impressive array of new fixtures in one spectacular stadium-ready lighting concept, including: the Maverick MK2 Wash and MK2 Spot, STRIKE 1, Rogue R1 FX-B, and Ovation E-910FC.
According to CHAUVET Professional European Product Expert Sam Bowden, the new arena presented the team at CHAUVET Professional with the ultimate opportunity to see the latest fixtures hands-on in their natural habitat. "When we learned of BPM | PRO's expansion plans for the CHAUVET Arena, we realised we could create something on an entirely different scale this year," commented Bowden. "As a result, we've gone for a lighting concept worthy of any large stadium tour. The CHAUVET Professional fixtures we've chosen to install reflect this."
The following new products will be on display at the CHAUVET Arena.
In addition to DJ competitions, parties and workshops; guests will have several opportunities to see the CHAUVET Arena light show at the following times:
Sunday 11th – 12.55 and 17.00 (prior to the Dance Classics Party)
Monday 12th – 13.00 and 15.00
Tuesday 13th – 13.00 and 15.00
"We're very enthused about our new products being presented in the larger and improved CHAUVET Arena this year," said Chauvet Europe General Manager Michael Brooksbank. "It should be a very busy show for CHAUVET Professional. We hope to see you all in the CHAUVET Arena!"