New Extended Warranty From CHAUVET Professional
Posted on July 27, 2020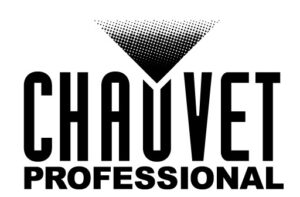 SUNRISE, FL – CHAUVET Professional has added a new feature to its reliable, high performance LED Maverick, Rogue and Ovation fixtures: the peace of mind of an extended warranty. The new warranty is for three years on all indoor rated fixtures within the ranges and five years on their LED engines.
All qualifying products purchased since January 1, 2020 are covered by the extended warranty. These include the silent Maverick Silens 2 Profile, the powerful Maverick MK3 Profile, Rogue R3X Wash and all Ovation fixtures. Complete details, along with a list of covered fixtures covered by the warranty, can be found on the CHAUVET Professional website.
"Given the challenges faced by our industry today, the time is right for us to extend our warranty," said Albert Chauvet, CEO of Chauvet. "Our extended warranty covers products bought since the start of 2020. Through this offer, we are hoping to lend an added level of assurance to our customers who are doing installation projects at schools, clubs, churches, theaters or other venues in this environment. We are committed to standing with them.
"Our focus on quality control has resulted in a line of extraordinarily reliable products," continued Chauvet. "We are confident in extending our warranty, and confident in the future of our industry."