Marriot Budapest Gala Gets Nightclub Flavor With CHAUVET Professional
Posted on October 26, 2018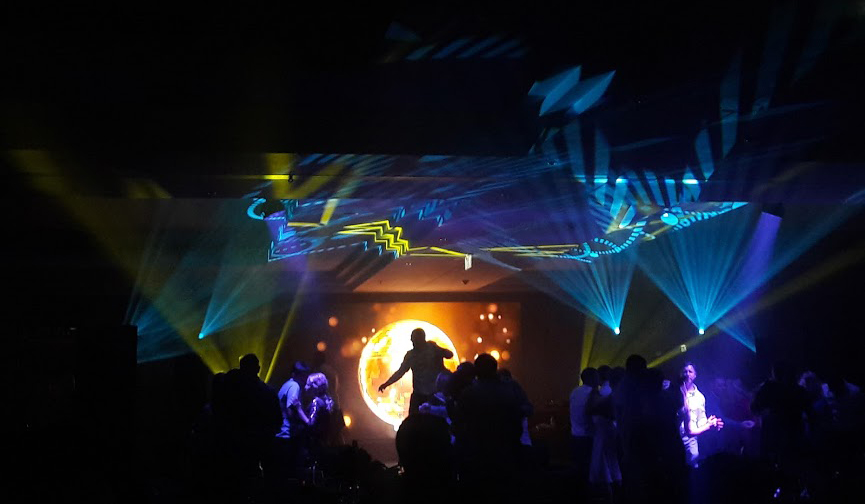 BUDAPEST – Located on the banks of the Danube near the Chain Bridge with an ideal view of the famed Buda Castle, the Marriot Budapest is a popular spot with tourists looking to take in the treasures offered by "The Paris of the East." Earlier this fall, the elegant hotel also provided some sparkling sights inside its walls as it hosted a gala for Russian chemical giant Garant Optima in its main ballroom. Lending an extra air of glamour and excitement to the event was a bright, fast-moving light and video show featuring CHAUVET Professional Maverick fixtures, supplied by Mobile Audio and Light kft.
"The goal of the organizers was to create a bold international nightclub atmosphere," said Mobile Audio and Light technician András Praksch, who installed and ran the lighting system for the event. "We were able to do this with help from the Maverick MK2 Spot, which provided a lot of color and brightness."
A total of 10 Maverick MK2 Spot fixtures were used to energize the gala. Praksch positioned four of the 440W LED movers on the event stage, two next to the giant LED wall and two on the front corners. The remaining six units were placed on truss totems, three to each side of the stage.
Drawing on features like the Maverick MK2 Spot's 3-facet prism and 13º – 37º zoom range, Praksch was able to support the gala with an endless stream of changing looks throughout the entire evening. The versatility of his rig also allowed him to change the entire mood of the lightshow as the event moved from banquet to party mode.
"During the speeches and the dinner, the Mavericks covered the ceiling with the colors of the company in a static position," he said. "Then, when the band and the DJ played, I used the lamps for back and side lights to create a club atmosphere. The versatility of the fixtures was very important to me."
The output of the Maverick MK2 Spot fixtures worked well with the intensely bright video wall. "We reduced the brightness of the LED wall, so the Mavericks really stood out," said Praksch. "When the DJ really pumped up the show, we used smoke and haze from our Amhaze units, which really made the lights look good. The LED wall and the Mavericks worked together very, very well."
In the end, the Maverick fixtures and LED wall combined to create such powerful looks, that guests at the gala could forget they were in a hotel ballroom and feel like they were partying in a world-class nightclub, according to Praksch. And that, he says, was just why the Maverick MK2 Spot was brought to the party.