I'm With The Band: Scott Light and Tauk
Posted on September 3, 2019
The word "energy" comes up often when Scott Light talks about his longtime client Tauk. For anyone who has seen one of the Brooklyn band's shows, it's easy to understand why. Building albums around sci-fi tinged themes like Artificial Intelligence, Tauk exudes a powerful, abstract force that leaps quantum style over traditional music genres with the dynamism of some supercharged sub atomic particle.
Weaving elements of jazz, funk, hip hop, rock and myriad other styles into a distinctive instrumental sound, the progressive quartet has attracted a cult-like following and cut seven studio albums. With them on this journey, Light (yes, that's his real name!) has matched their abstract sound with deeply evocative, geometric lighting that overlaps beams, alternates bright and dark patterns to bend reality as it works with the music to immerse audiences.
We caught up with Light, the owner of Addictive Lighting, to discuss the challenges and rewards of working with this fearlessly independent band.
How did you hook up with Tauk?
"My association with the band started back in 2013. I think it was at a show in October at a venue called The Blind Tiger in Greensboro, North Carolina. I rented my lighting rig back then to provide an additional floor package for Tauk. Their complex music needed an extra dimension beyond what we could get from the house rig. The show went well, and I've been fortunate to be with the band ever since through all the albums and success."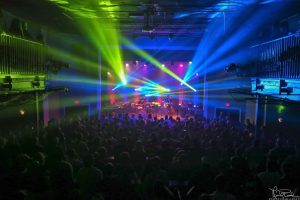 You mentioned Tauk's complex sound. This bank fuses a lot of different elements together even by jam band stands. They go from hip hop and jazz to funk. Does this influence the way you design for them?
"You're right, Tauk has many elements of music involved in their sound. Their complexity is reflected in my design, but I don't let individual songs or styles influence my design at all. It's more a question of capturing the spirit of the band's music."
You use a lot of geometric patterns in your design. Is this reflective of the band's complex sound?
"Yes, I do use a lot of geometric patterns, trying to create unique gobos and scenes, which is in keeping with the band's music."
Do you punt a lot with Tauk?
"Not as much as I would like, because I don't travel as much with them as I like, so there's more preprogramming of cues. I hope to change this in the future."
When you do travel, do you have a favorite venue?
"I love the Charleston Pour House, Terminal West, The Jefferson Theater, and 5 Points Music Sanctuary. All are great venues for a lighting designer."
What are some of the things you learned from the band?
"There are a lot of things I learned. Basically, all of them stem from watching the amazing energy the band puts out. Working to match that energy with my lights has definitely helped me grow as a designer."
What's the best thing about lighting this band?
"Again, it comes down to energy. The energy level of the bands and the energy in the way the crowd responds to them, makes this a great experience."
How much input does the band have into your design?
"They have very little. I do ask how it looks, but it always seems to be ok other than a small move of a stand or shifting something a foot."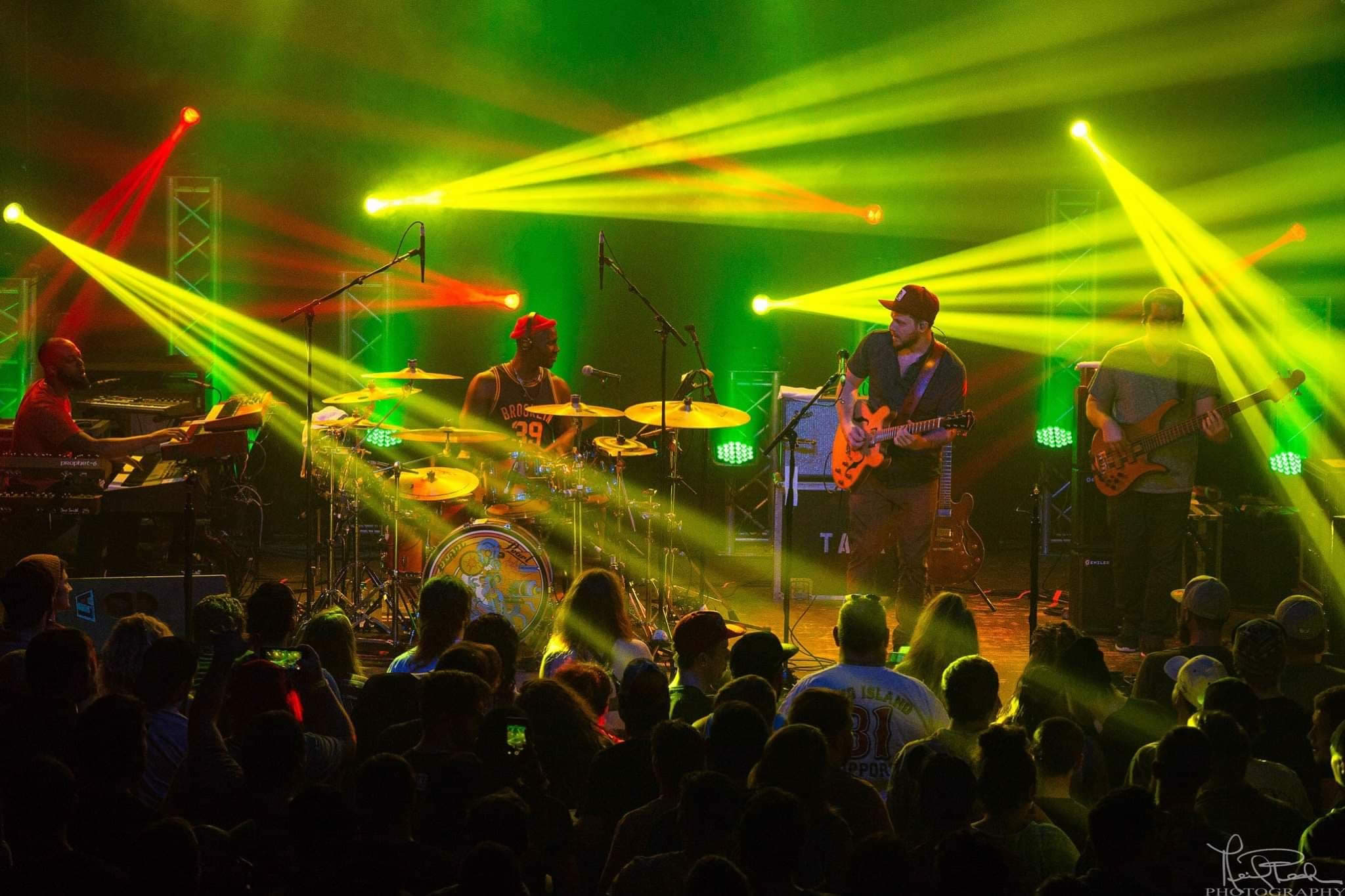 You mentioned renting gear before. Do you own your own lighting fixtures now or does the band?
"I own my own lighting fixtures."
What is your favorite Tauk song?
"Collateral!"
What are the three words that best describe your experience with Tauk?
"Business, Levels, Colors."