Glenn Ottenbacher Accents Aesthetics at Pabst Theatre with CHAUVET Professional
Posted on February 23, 2023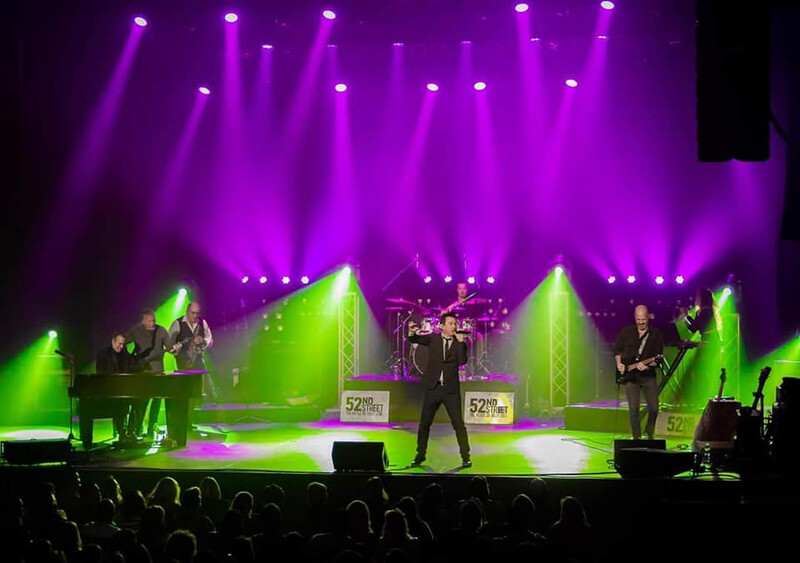 MILWAUKEE – Some venues just lend themselves to creating evocative looks on stage, believes Glenn Ottenbachker. That's one reason why the lighting designer from A.G. Entertainment USA was only too happy to take on the project of lighting a shared headline show at The Pabst Theatre recently.
Opened in 1895, the Renaissance Revival style theatre on the Milwaukee River exudes history. (It is the fourth oldest continuously operating theater in the United States.) The 1,300-capacity venue also provides a supportive backdrop for a variety of looks with its drum-shaped interior complementing its proscenium stage and Austrian crystal chandelier hanging over its seating area.
Ottenbacher played on these aesthetics when lighting shows by tribute bands Barracuda and 52nd Street, using CHAUVET Professional fixtures supplied by AG Entertainment to create a series of unique looks that tied the stage, the auditorium and the performers together. Relying on his moving fixtures to create intersecting patterns of up and down lighting, he gave the stage a sense of depth that fit nicely with the architecture of the theatre, all while keeping his palettes simple, by either going with monochromes or limiting himself to two color combinations.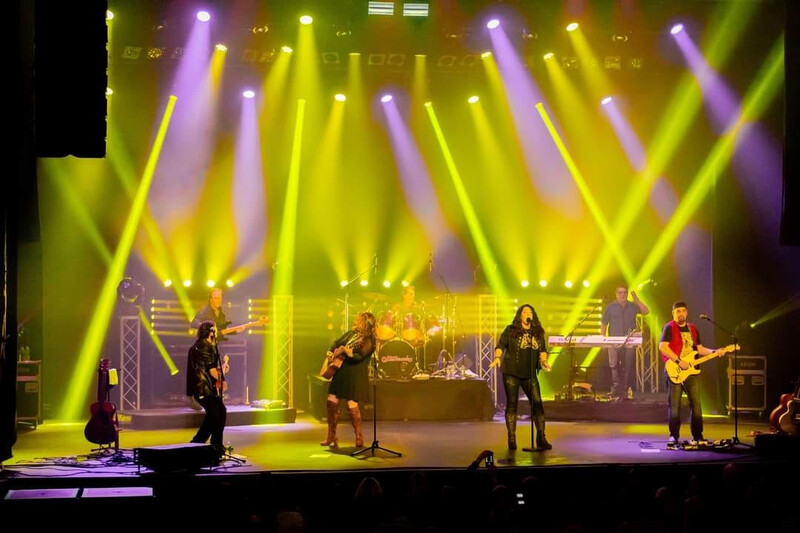 Anchoring his rig were six Rogue R2X Wash fixtures, which were positioned on upstage and mid-stage pipes. "The Rogues were essential to accenting the bands," noted Ottenbacher. "I positioned them in opposite positions to create different looks. I also used the upstage units for aerial effects."
Directing light in the air helped draw the fans in the theatre's two balcony decks into the performance on stage. So too did the chase sequences and other effects from the four Rogue R1 FX-B fixtures that Ottenbacher placed on carts located on the upstage edge of the stage. Balcony fans has clear sight lines to these fixtures, which were positioned relatively low.
Key to helping Ottenbacher create unique looks for the two bands were the 12 COLORado Zoom Tour fixtures that were positioned on top of the Rogue R1 FX-B carts. Drawing on the variable zoom of these RGBW wash units, he changed coverage areas as well as color combinations throughout the show to reflect different moods.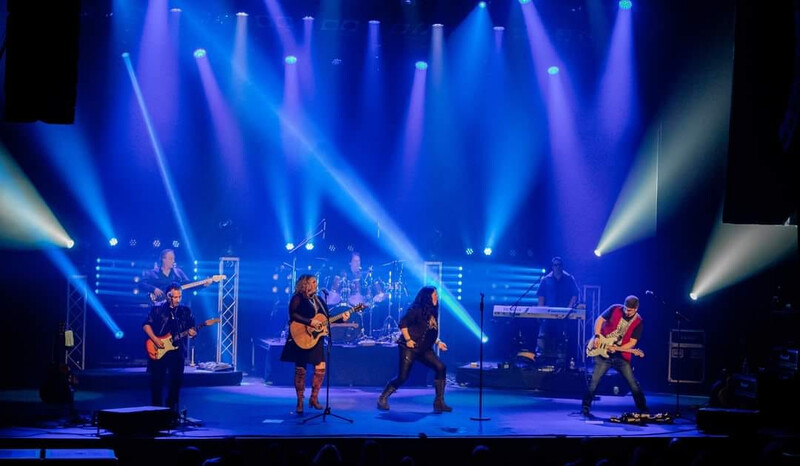 Playing nicely off these color combinations was a backdrop of warm white light create by the rig's four STRIKE 4 fixtures, which were spread out evenly across the upstage deck on carts. Changing the intensity level of these high output fixtures, and sometimes turning them off completely, Ottenbacher was able change the entire look of the stage.
"I wanted to do something different for this show," said Ottenbacher. "My lighting crew of Zackary Vander Linden and Kenny Schmidt helped make this happen — and my friend Dan Kazinski captured it all in photos for us. This was a fun project, but really, anytime you come to a theatre like this, you know it's going to be good."