Dustin Derry Reflects Scope of Joseph and the Amazing Technicolor Dreamcoat With CHAUVET Professional
Posted on February 22, 2022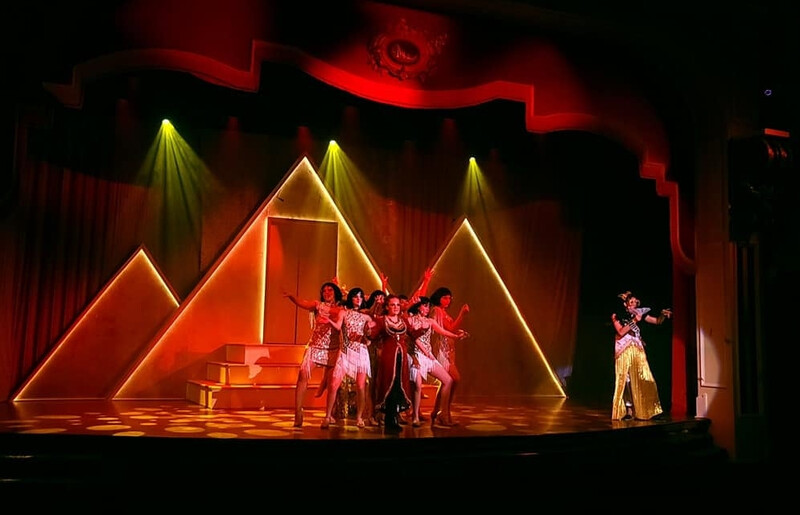 CHICAGO- The 380-seat McLaughlin Theatre at St. Ignatius Prep is long on charm and character. With an interior modeled after the legendary Chicago theatres of the late 19th century, it provides an evocative setting for audiences. All that being said, however, its iconic "Bob Newhart Stage" isn't the most capacious in the city, measuring only 28-feet wide by 18-feet deep.
This relative lack of space can create issues when staging a musical that's as grand as Joseph and the Amazing Technicolor Dreamcoat. But these challenges can be easily met, as director Kevin Bellie and his crew demonstrated in brilliant fashion at a recent production of the Tim Rice-Andrew Lloyd Weber classic.
Helping to capture the bold ebullience of the show on the small stage was an immersive and colorful lighting design by Dustin L. Derry that featured CHAUVET Professional COLORado 2-Quad Zoom Tour fixtures.
"This was a fun project, getting to work with a director like Kevin," said Derry. "It was gratifying being able to create the kind of looks we did, given the size of the stage and the relative lack of set pieces."
Part of Derry's solution involved framing the set pieces he did have with LED tape. This added a bold foundation of color to the stage and endowed it with a great sense of depth, while also framing the action. "I have never been a big fan of tape on stage before, but this worked very well," he said. "It definitely added another visual element."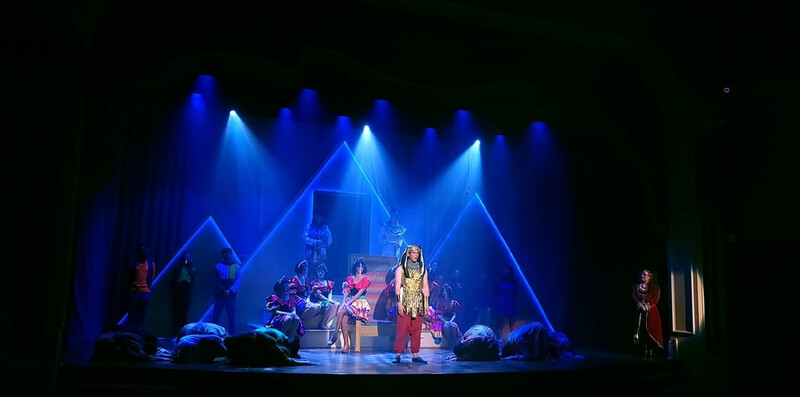 Another key element in Derry's rig, one he's long been a fan of, were his 10 COLORado 2-Quad Zoom Tour fixtures. He positions the RGBW units on two overhead battens. Running them from his ChamSys MagicQ MQ80 console, he relied on them to create a wide range of mood-changing color washes on stage.
"What I liked about these fixtures, aside from their great zoom function, is their ability to create beautiful colors," said Derry. "Their LED emitters have an excellent color range, particularly at the red end of the spectrum. I was able to get really rich purples, which is often a challenge with other fixtures."
By washing the stage with a broad color mix, Derry was able to evoke the rich imagery associated with Joseph and the Amazing Technicolor Dreamcoat, despite its small dimensions and the minimal presence of scenic elements. Aiding him in creating these myriad looks was the wide zoom range of his COLORado fixtures (7-45 degrees), which allowed him to change coverage areas smoothly.
"The vision guiding my work always revolves around supporting the story and driving it forward, without making the show all about lighting," said Derry. "In this case, I wanted to help set the scene and give each song context and texture."
As Derry and the rest of the design team demonstrated at the McLaughlin Theatre, you don't necessarily need a big stage to achieve this vision, even for a show as opulent as Joseph and the Amazing Technicolor Dreamcoat.