Defining the Stage for Fitz and the Tantrums
Posted on November 5, 2019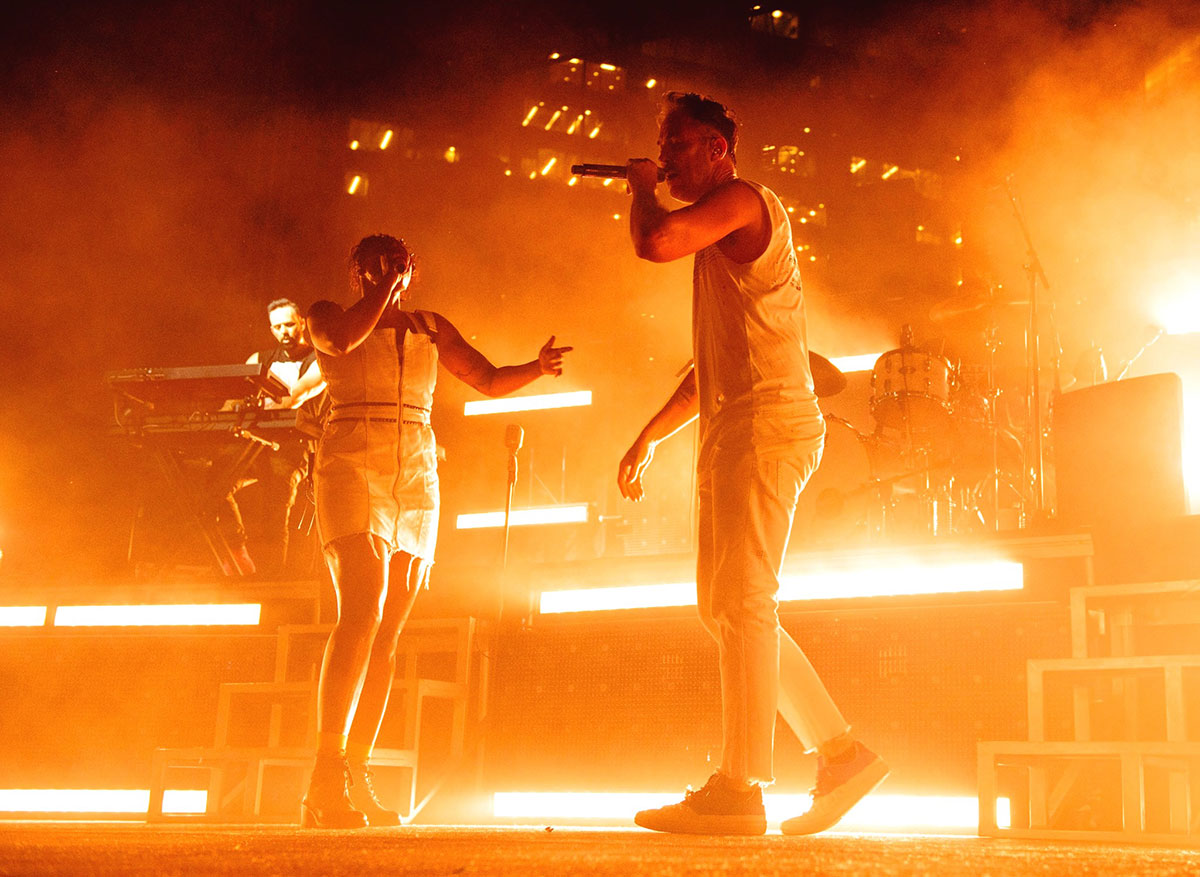 Officially, Fitz and the Tantrums are a six-piece band. But to the talented artists who make up this SoCal indie soul ensemble, that's not entirely accurate. In interview after interview, they go out of their way to point to the seventh member of their group: the audience.
This band-crowd connection is evident to anyone who catches one of Fitz and the Tantrums' shows on their current tour with Young the Giant. The crowd doesn't just sing along with this band, they move in unison with them too, so immersed in the moment that they scarcely take out cell phones for the customary video shots.
Much of this is due to the band's jittery, infectious blend of music, and the dynamic interactive personal style of its members. Some is also the result of a lighting design by Jeremy Lechterman and his team at FragmentNine that erases the barrier between band, stage and audience with intense outbursts of color.
Working with co-designer Jackson Gallagher from FragmentNine, and associate designer Mike Hankowksy from Hemlock Design & Technology, Lechterman uses a collection of 28 CHAUVET Professional COLORado Solo Batten fixtures supplied by LMG to achieve this effect.
The bright RGBAW linear fixtures are arranged in two layers of semi circles behind the band and in vertical stacks between video panels. From these positions, they backlight the performers, separating them from the upstage area. This seems to bring the band closer to the audience. At the same time, the straightforward geometric configuration of the bright, colorful battens draws the crowd's attention to the stage, bringing them closer to the band.
"Our client's music spans the gamut of many genres. However, if you look at the branding and the visual language that accompanies their digital presence, it's all grounded in these simple neon hand-drawn shapes," said Lechterman. "We dug into that aesthetic quite a bit during the design process. This is reflected in the video content, and in the way we used the COLORado Solo Battens."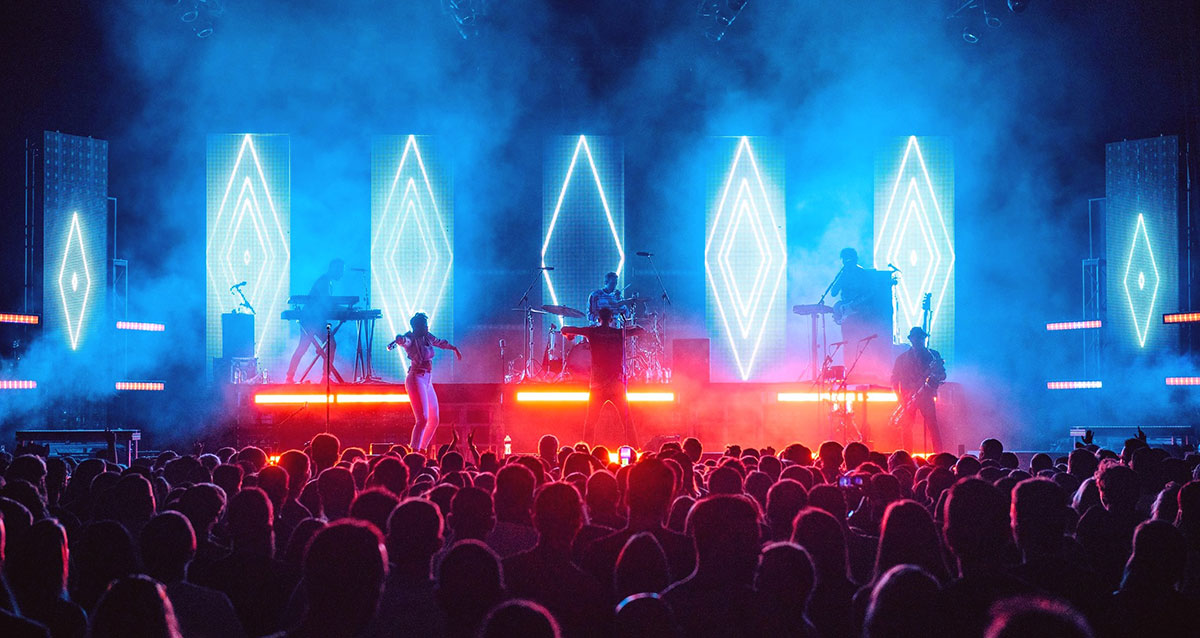 Drawing on the intensity of the batten fixtures and their seamless end-to-end color mixing, the FragmentNine design team has them create old school neon looks, evoking an engaging sense of intimacy on stage. "The battens are used like super bright neon, backlighting the artists and projecting fun colors and patterns that jive with the music," said Lechterman.
For some songs, the design team, which includes tour operators Josh Spodick and Ben Lewis, also uses the individually controlled square sections of the COLORado Solo Batten unit to pump up adrenalin levels with pixel mapped chase sequences. "Fitz and the Tantrums move in a lot of different directions, both in terms of their music and their actions on stage," said Lechterman. "The battens give us a lot of options to create the right kinds of looks for them."
The COLORado Solo Battens also allow Lechterman and his team to adapt their design to different stage configurations and different times of day. "A really cool thing about this design is its flexibility," he said. "There are times when the band is playing at dusk, but we have more than enough output to make the design come off during that time slot. Regardless of when they play, this group is in sync with its fans, and our lighting is there to support that connection."